Nicaragua is a small country in Central America about the size of the state of New York. Despite its small stature, the country is home to 19 volcanoes. This is why the country is known as the land of volcanoes and lakes. They are very proud of their volcanoes as it appears prominently on their flag and on their beer.
On a recent trip there, I experienced four Nicaragua volcano adventures.
My Journey Through the Nicaraguan Volcanoes
Despite what you may think, each volcano experience was completely different – and, as such, incredibly fascinating. I explored perhaps the four most popular as they are relatively close to the travel hubs of Granada, Managua, and León.  Below is a breakdown of each adventure. I enjoyed each one and would recommend.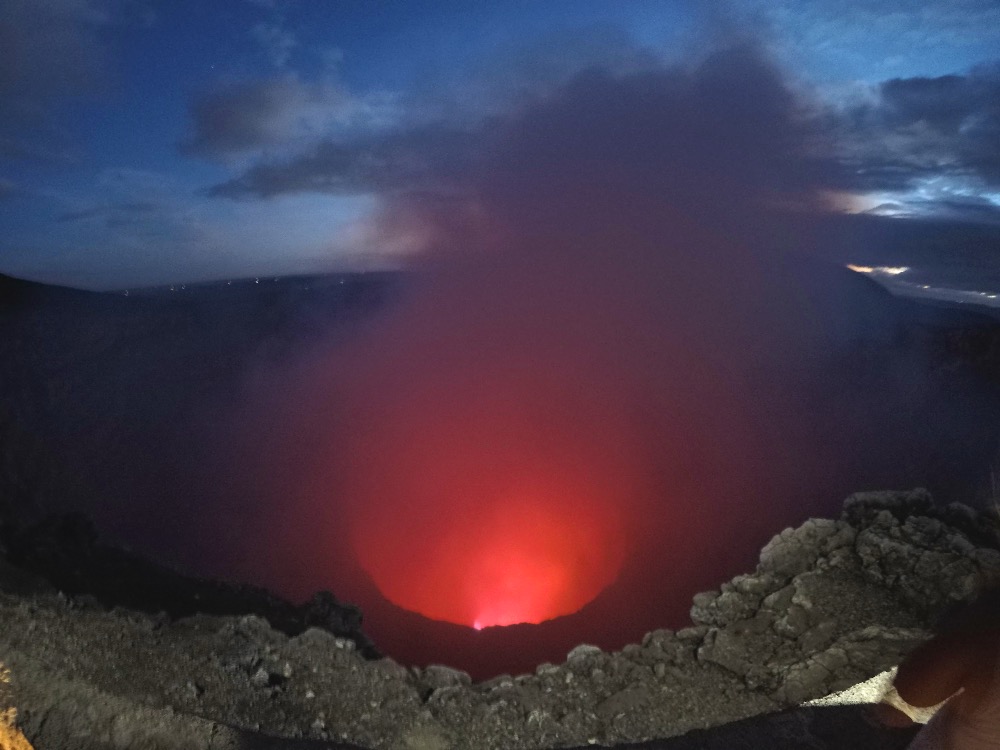 Masaya Volcano
This volcano is the most popular due to its proximity to Managua and Granada. It is also the softest of the adventures as there is not much walking. It is an active volcano where one can look over the rim and see actual lava. Due to this fact, you are not allowed to hike around the volcano. Numbers are highly regulated, and you can only enter the park with a guide.
You will get picked up at your hotel in the late afternoon and chauffeured to the rim after dark. We were able to walk on the road a bit and check out the sunset. Then we dawdled for twenty minutes in the Visitor's Center waiting for our turn. Once our van was called, we enjoyed 15 minutes checking out the lava. Thus ended our tour, and we were driven back to our hotel or hostel.
Ten minutes of lava viewing was, as you can imagine, plenty.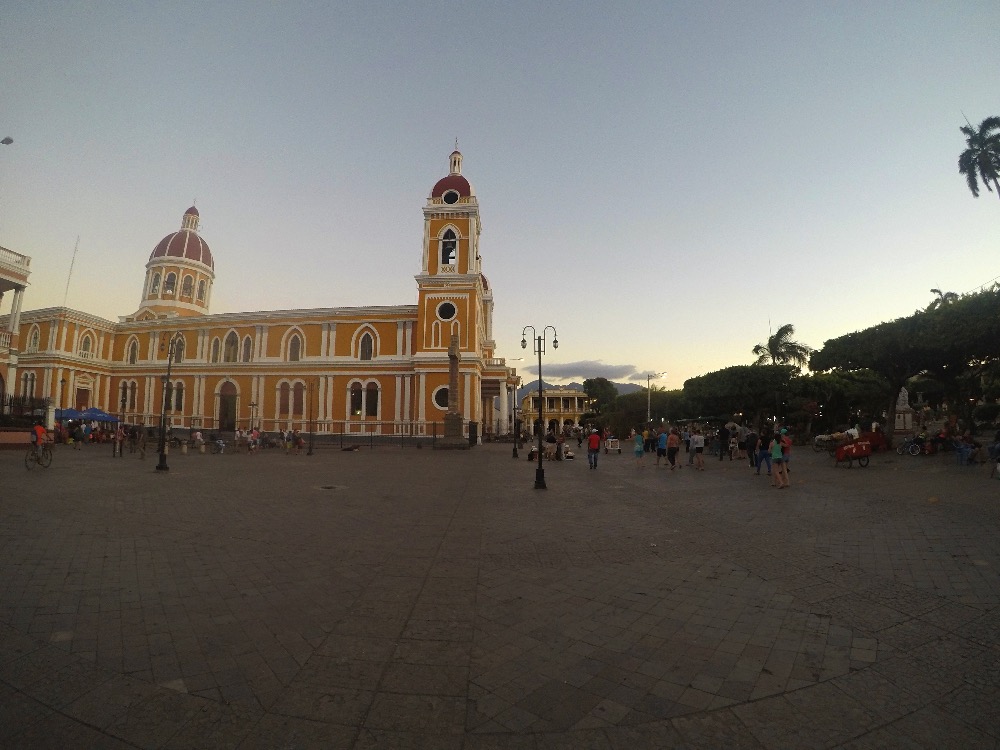 Mombacho Volcano
This volcano is the most difficult to get to despite being close to Grenada. You can set up a day tour or an overnight tour for $40-$80 or do it yourself. I grabbed a local bus in Granada and was dropped off at the base of the volcano. I then got a tuk-tuk to a hostel I stayed at close by. There is also a hostel at the top of the volcano for $50.00 a night.
Once you get to the park entrance it is three kilometers straight up. I recommend paying the $5.00 for transport up as the hike up is really tough. Once on top there are entrance and guide fees. Since I hiked straight up and was exhausted, I chose the easy hike around the crater and then walked down. There is a longer Puma Trail, but a guide is required and costs like $30.00, so I took a more frugal route.
Mombacho Volcano is completely covered in trees and tropical in nature. Trekking on this volcano is a good spot to see monkeys and birds. I am sure there are better opportunities to see wildlife on the longer trail with a guide.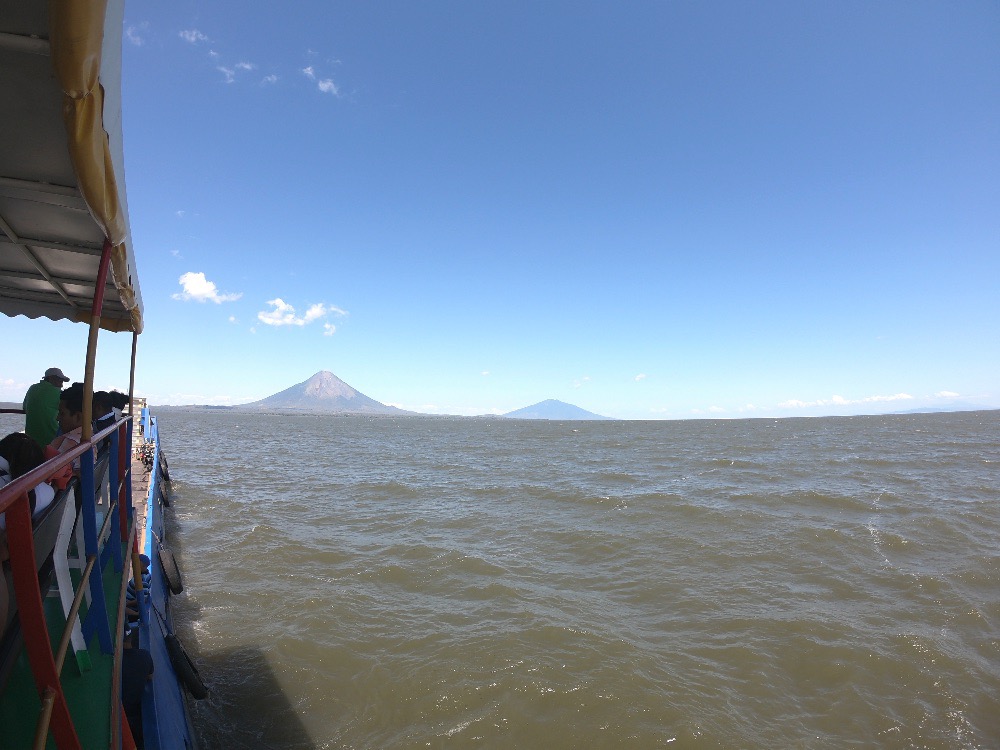 Concepción Volcano
Concepción Volcano is one of two volcanoes that share gorgeous Ometepe Island. On the north end lies Concepción near the small town of Moyagalpa. Maderas is on the southern end and is not nearly as high. Hiking Maderas is a better option for fewer hardcore adventurers.
This was by far the most difficult of the adventures. In fact, it was one of the toughest days of hiking I have ever endured. Concepción is over a mile high and takes eight to ten hours to climb up and down. The last two hours up and the last two down are treeless, so you are exposed to a relentless sun. Bring sunscreen a protective hat, and lip balm. I never wear lip balm, but I wish I did on this trip because I suffered for days with a pruned lip.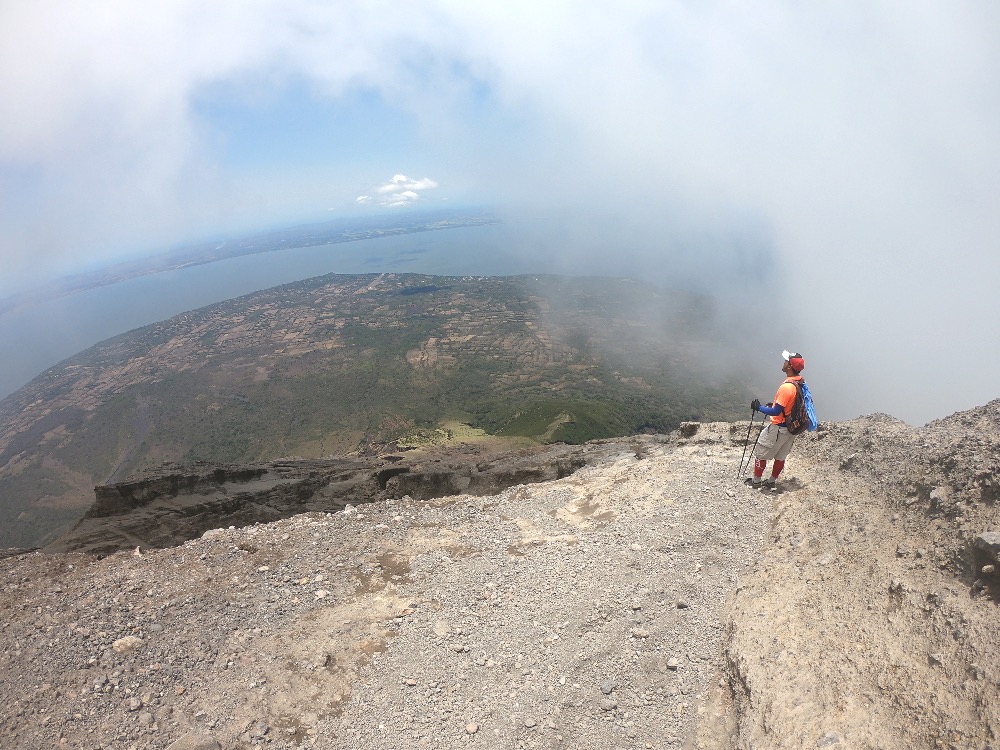 The view from the top is gorgeous and I felt proud of myself for doing this, but this hike is not for everyone. In fact, there were many times I did not feel it was for me. Glad I did it, but this is only for people in pretty good shape who enjoy extreme fitness endeavors. I have climbed this type of elevation before, but not in this type of heat.
Cerro Negro
Volcano boarding Cerro Negro is perhaps Nicaragua's most popular adventure. Any tour agency in León can set you up. I booked through Tierra Tours, and they had a special for only $15.00. I have seen some tours charge as high as $39.00 for the same experience.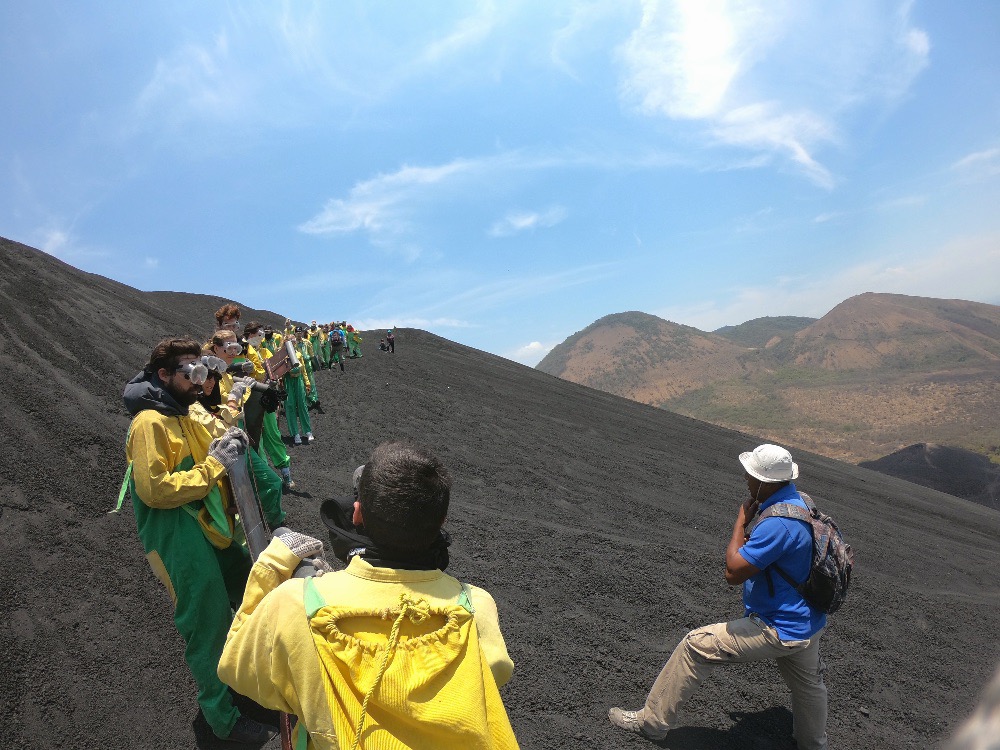 In this tour, you start out at the base and climb Cerro Negro with your provided backpack and board. It only takes 45 minutes to summit, so nowhere as near as difficult as Concepción. You get an opportunity to walk around a bit on top and then you get suited up with a volcano jumpsuit, goggles, and receive safety instructions.
You can fly down the volcano at speeds of up to 60 mph and hurt yourself considerably if out of control. Fortunately, it is really easy to break and maintain a safe speed by digging in your heels as you sit on the board. On this tour, you only get one ride and it lasts about three minutes. I felt like this was enough. I would have liked another run, but I would not have wanted to climb the volcano again.
Chicagoans looking for a new place to enjoy and an adventure should consider Nicaragua. It is an easy and cheap flight from Chicago, the country is one of the safest places I have ever been to, and 19 volcanoes await.
What are you waiting for?
To see more from UrbanMatter's travel authors, head here.