Here in Chicago, we take pride in our culinary accomplishments.
Home to some of the world's greatest chefs and their mouth-watering innovations, Chicago has such a vast variety of delectable food groups that we thought it might be best to sort them into our very own food pyramid of greatness, Ron Swanson-style.
From our legendary deep dish pizza to our relish-topped Chicago dog—hold the ketchup—there's nothing quite as delicious as some of our most iconic confections.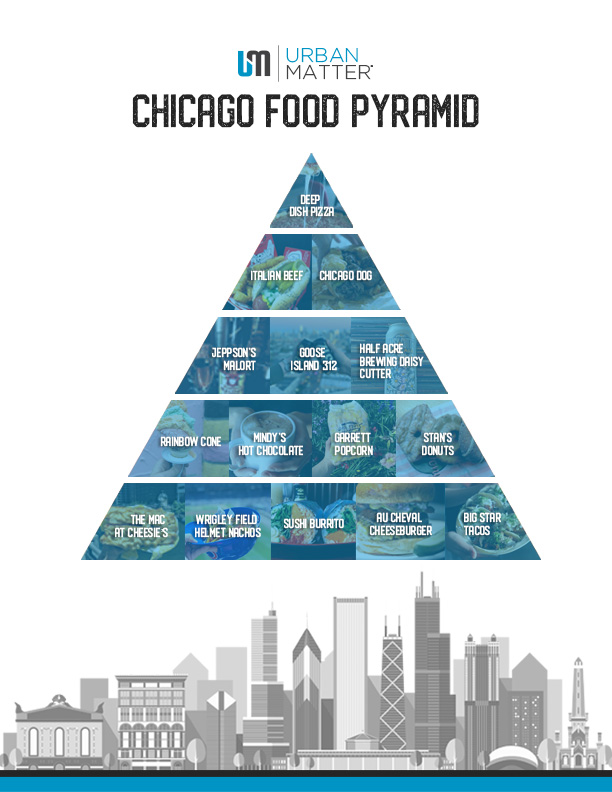 Featured Photo Credit: Lou Malnati's Facebook