Innovative Language Learning Classes from Fluent City Have Arrived in Chicago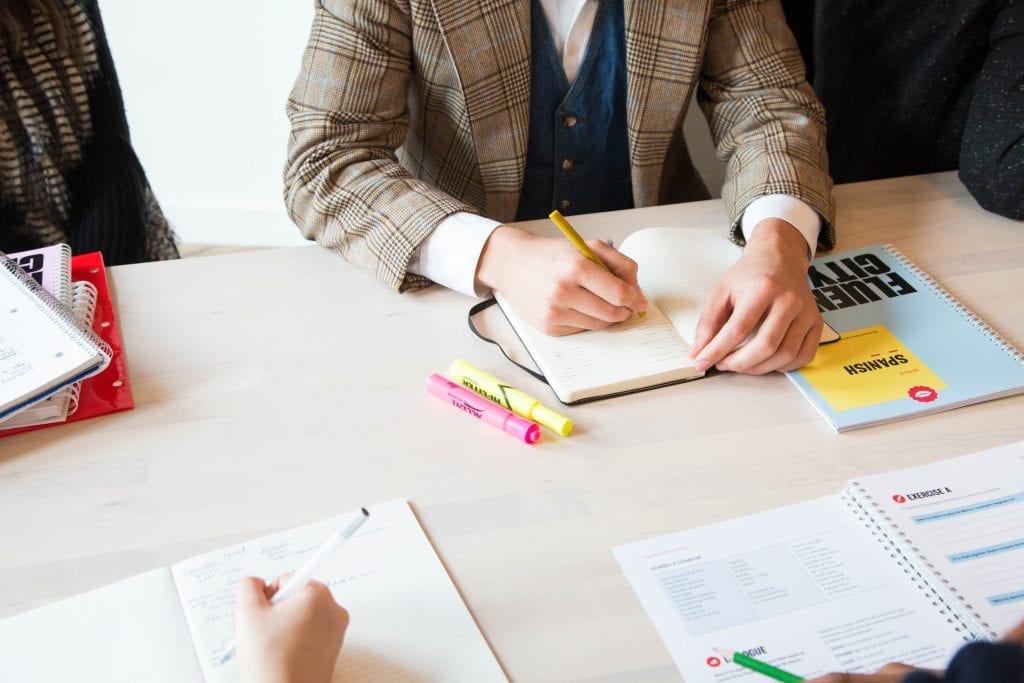 In 2011, Fluent City began offering language classes that focused not on memorizing verb conjugations, but on culture and communication. What started out as a conversational French speaking group in a Brooklyn apartment grew into what is now a multi-city language school. Fluent City offers classes in 1o languages: Spanish, French, Italian, Arabic, Portuguese, German, Chinese, Japanese, Russian and Hebrew. Classes are available online and in person in New York City, Washington, D.C., Boston, Philadelphia and as of this month, Chicago.
There are in-person classes for every kind of student. Whether you're looking to travel for pleasure or just want to expand your horizons at home, you can find a course to meet your needs. Five-week crash courses are great for beginners looking to learn the basics. Group classes at beginner, intermediate and advanced levels strive to be interactive and intimate. Have a specific goal in mind and want to get through class quickly? Intensive classes push learners through two levels in half the time it normally takes. In addition to their more socially-minded classes, Fluent City offers one-on-one private lessons. Those who want to move at their own pace or work better alone can still take advantage of the school's resources.
Fluent City also offers corporate training for international businesses. These courses are customizable to the needs of your business and team. Teachers work with you to improve communication between clients and employees across the globe.
Want to get a taste of the Fluent City experience? To celebrate its Chicago launch, Fluent City is hosting an open house on August 23 at 6pm at 444 North Michigan Avenue that's open to the public. Enjoy cocktails, light bites and live music while you try out crash courses and personalized language assessments (if interested). Please note this event is RSVP-only, so click here to save your spot!
With 25,000 students, 175,000 hours of classes and 350 expert instructors, Fluent City is changing the way language is taught. By building community between students and teachers, learning stays fun while still getting results. So, Chicago, say hola, bonjour or konnichiwa to your chance to learn something new.