Sick of doing the same cardio and weight routine day in and day out? Luckily for you, New York City is home to a multitude of unique fitness studios that'll whip you into shape – no crunches or push ups required. From underwater cycling in TriBeCa to a new spiderband studio in Union Square, keep reading to know where to sneak in a workout that's truly one-of-a-kind.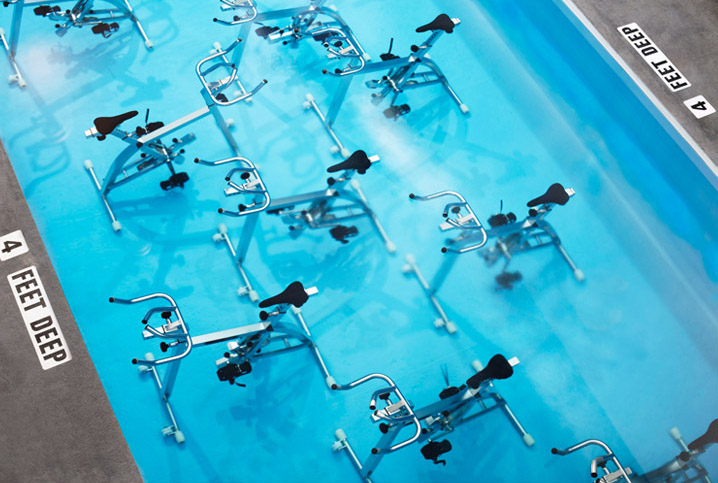 This chic TriBeCa boutique is the first underwater cycling studio in the United States. The concept gained popularity in France, thanks to the extra resistance courtesy of the water. The stateside studio feels more like a spa than a fitness facility thanks to dim lighting, artful decor, and ample dressing space. Those looking for a challenge should consider the Boost or Interval classes, while visitors looking to relax may want to favor a Restorative class.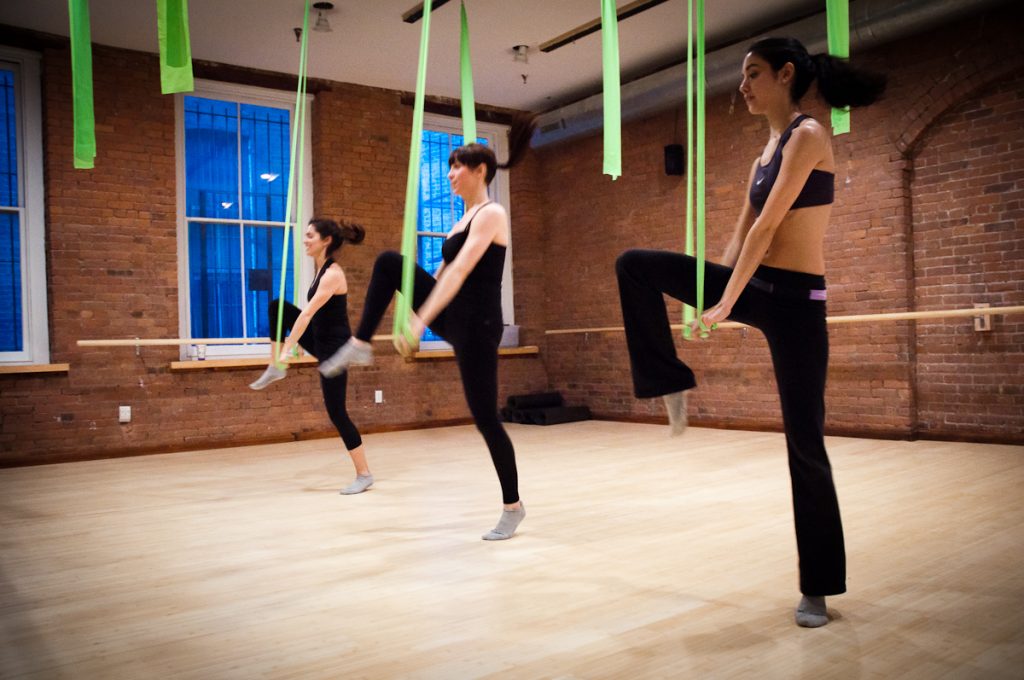 If you only associate trampolines with child's play, that's about to change. This downtown studio serves up some intense cardio classes with mini trampolines taking center stage. Get ready to learn complicated choreography in one of the studio's Bounce classes or hit up a BariOne session to have the moves broken down for you. For those looking for something a little less cardio-intensive, consider checking out a Micro class for 55 minutes of total body toning and lengthening.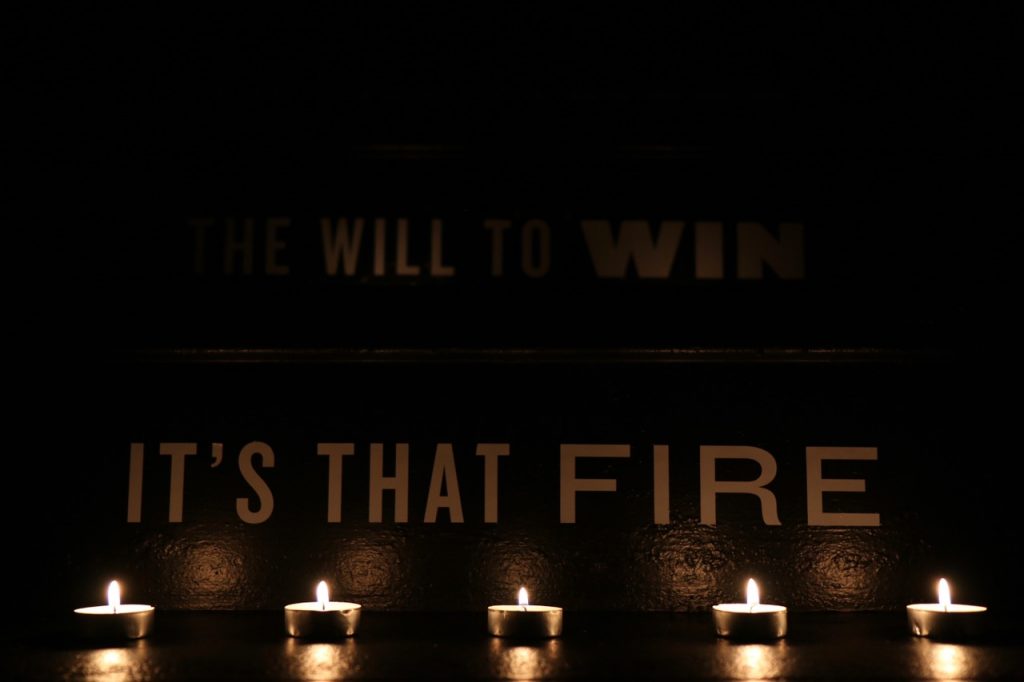 Not sure whether you feel like punching or om-ing? This new Noho studio allows you to get the cardio benefits of boxing alongside the lengthening and toning moves found in your favorite vinyasa class. After 35 minutes of shadowboxing and bag work, visitors take off their gloves and hit the mat for 17 minutes of power flow to leave you feeling both exhilarated and refreshed.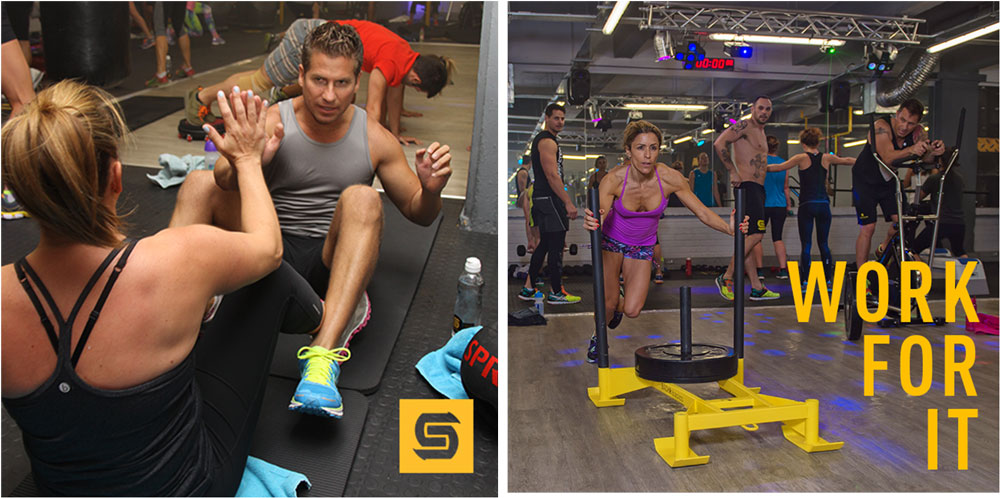 If you tend to get bored easily, this circuit workout may be for you. Every two minutes visitors move to a new station, making their way through the 20 station course. From stair-climbers to heavy weights to rowing machines, expect a multitude of challenges to be thrown at you throughout the circuit. A six-minute power yoga sequence in the beginning is a great way to warm up and mentally prepare for what's ahead.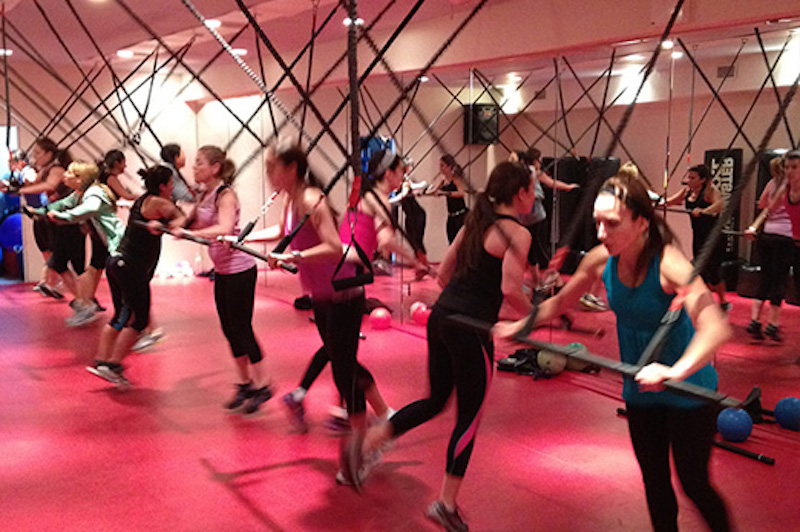 This brand new studio uses suspension and aerial concepts to create a fast paced, total body cardio resistance workout. The unique spider apparatus allows visitors to work in different planes and execute moves that they would be unable to do otherwise. Whether you're into kickboxing or circuit training, there's a spider-based class designed specially for you.
The next time you're tempted to skip your sweat session, check out one of these trendy fitness studios to break out of your fitness rut.