Come February 15 – 16, 2019, Bad Witch Club presents FEMIfest, a DIY Music and Arts Festival that gives female, non-binary, and other LGBTQ+ artists a platform to present their art, music, and other forms of expression. Taking place in people's homes and other community spaces, the goal of FEMIfest is to make everyone comfortable enough to immerse themselves in the art and music showcased in such an intimate setting.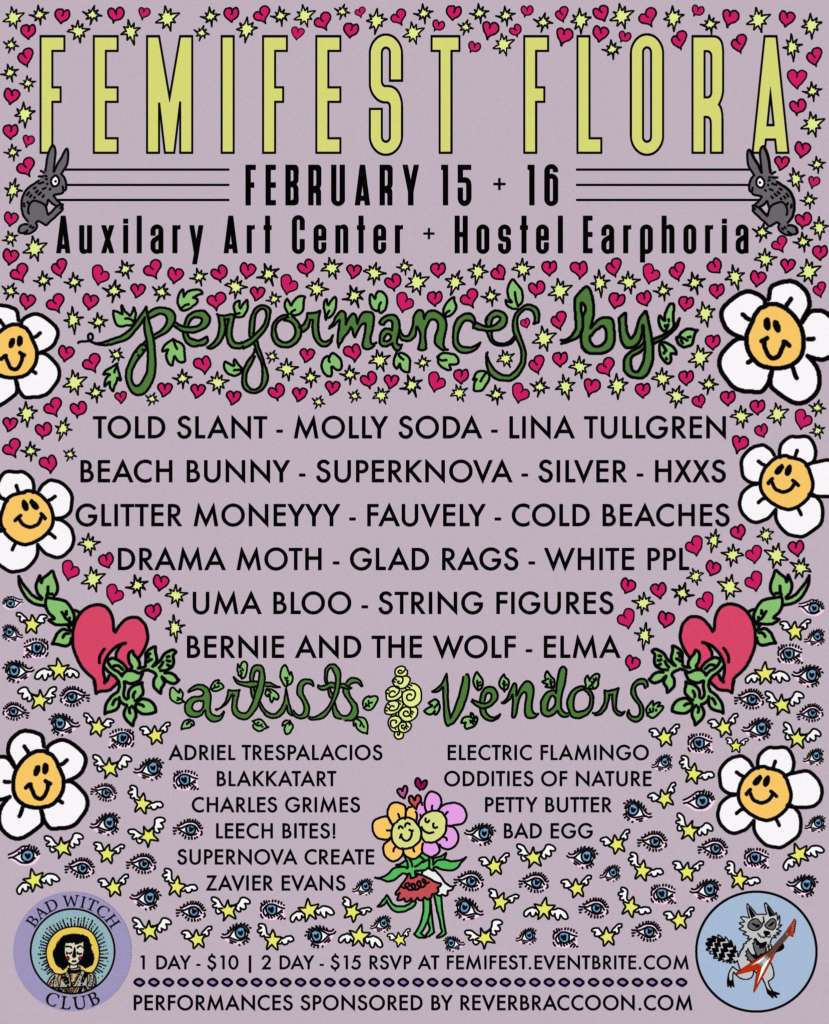 The point is to provide an inclusive, safe space for all members of the LGBTQ+ community, non-binary folks, and other female-identifying people to gather in a beautiful, liberating place that is free of judgment or hate. FEMIfest transforms the way queer people are spotlighted, showcasing their talents alongside and equal to their identities.
While many artists on the schedule this year call Chicago their home, a few will hail from Missouri, Maine, and New York City. FEMIfest was actually started in Des Moines, Iowa, so we're lucky that this loud-and-proud community of artists has chosen Chicago as its home base for past and future festivals.
Tickets are just $10 if you want to attend a single day, or $15 if you want the full experience. FEMIfest recently launched a micro-grant initiative that supports the pursuits of female-identifying, non-binary, and other LGBTQ+ artists, so a portion of the proceeds will go towards that great cause.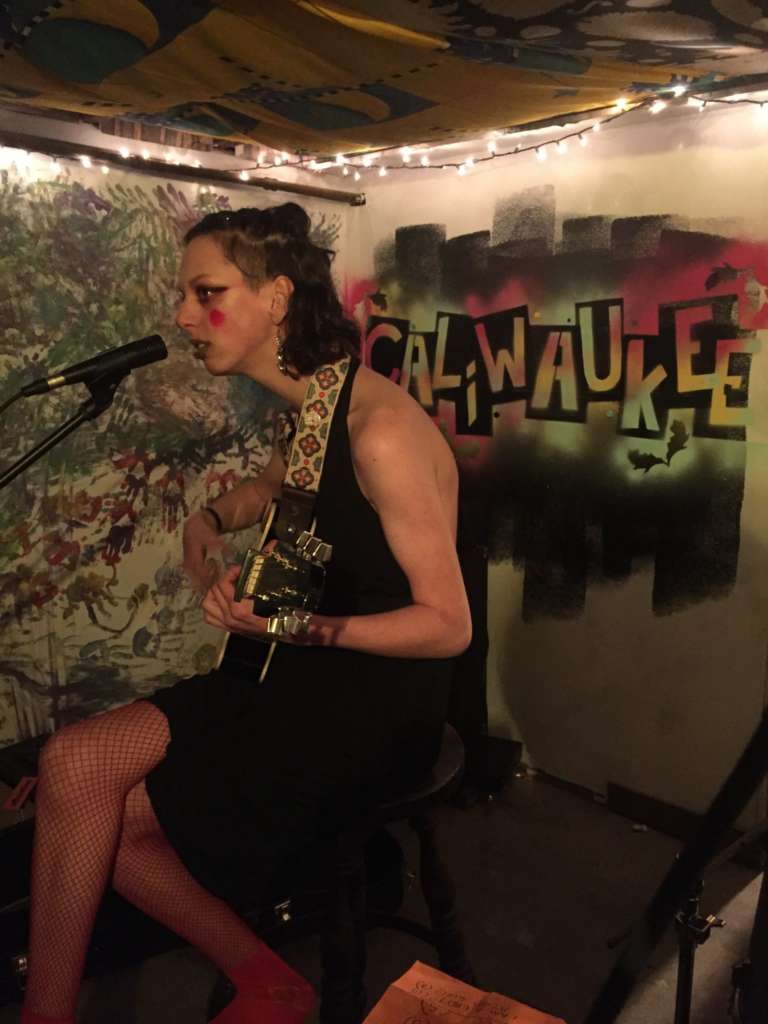 The full schedule can be found below. All music is sponsored by reverb raccoon. FEMIfest starts at Auxiliary Arts and moves to Hostel Earphoria on day two.
February 15 | 7 – 11 pm @ Auxiliary Arts
WHITE PPL POC-only hip hop folk trio
HXXS Bad Witch Club's namesake, glitchy pop
GLITTER MONEYYY Sexy/politically PISSED rap duo
DRAMA MOTH 2/3 of Bad Witch Club, queer pop angels
LINA TULLGREN dreamy indie singer-songwriter
February 16 | 3 – 6 pm @ Hostel Earphoria
EACH BUNNY surf pop sweetheart
STRING FIGURES Folk Punk
Plus, more artists TBA!
There will also be an art gallery set up, featuring rising LGBTQ+, non-binary, and female-identifying artists, interactive booths, vintage and craft vendors, and so much more!
February 16 | 8 – 11 pm @ Hostel Earphoria
COLD BEACHES life-affirming alt-rock
SUPERKNOVA super glam synth rock
ELMA experimental orchestral music
MOLLY SODA techy, thought-provoking performance artist
TOLD SLANT your rainy day soundtrack, twinkly folk-rock
Looking for more information? You can follow FEMIfest on Twitter and Facebook! Don't forget to RSVP on their Facebook event.
Interested in becoming a part of the solid, beautiful community that is Bad Witch Club? Feel free to get in touch with them on Facebook!
Featured Image Credit: Emina Husetovic