It was all sweetness and charm as the multi-talented Michael Feinstein and Tony and Emmy Award-winner Kristin Chenoweth happily shared the Ravinia stage last Wednesday night. Feinstein, who has appeared at Ravinia numerous times, introduced Chenoweth, marking her debut.
Together and solo, they interpreted the age-old canon of the most influential jazz musicians, The Great American Songbook, created by George and Ira Gershwin, Cole Porter, Jerome Kern, Richard Rogers, and so many others. From Broadway shows to the classic standards, the two played off each other's strengths and talents.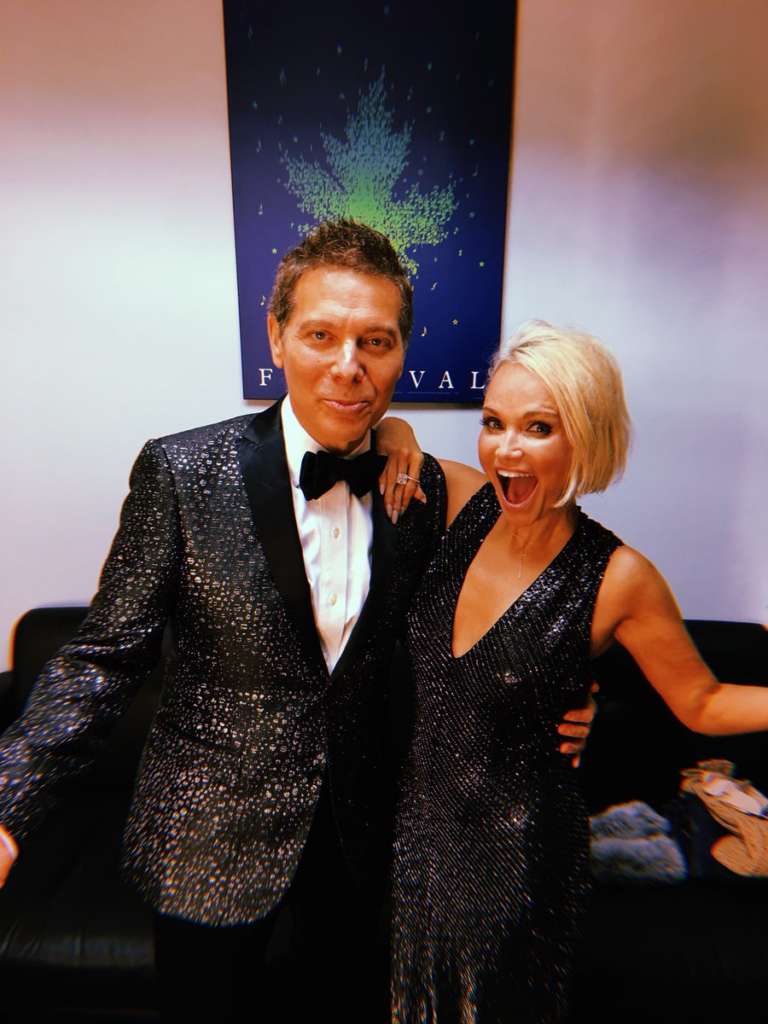 On his own, Feinstein, dressed in a shimmering blue suit with a bow tie, thrilled the audience with this shtick and tribute to Frank Sinatra, who had taken the crooner under his wing. Performing with his amazing band, Feinstein had a torrid love affair with the audience. His interpretation of Louie Armstrong doing "Hello, Dolly" was stellar.
Oklahoma-born Chenoweth knows how to charm the audience with her down-to-earth humor and sincerity. And, boy, can she sing. Her version of Dolly Parton's "Little Sparrow" with her longtime accompanist Mary Mitchell Campbell was incredibly inspiring. And, of course, when she sang "Popular" from "Wicked," the crowd went wild. Her amazing soprano voice was still in top form.
Getting to Ravinia
Ravinia Festival is located in Highland Park, Illinois, and is easily accessible via the Union Pacific North Metra Line from downtown Chicago. Take the Union Pacific North Metra line, which leaves from Ogilvie Transportation Center. The train stops right at the front gate to Ravinia.
What's Up Next
August 22 – Cake and Ben Folds
August 23 – Sugarland
August 24 – The Beach Boys and Righteous Brothers
August 25 – Good Vibes with Jason Mraz
August 28 – Lyle Lovett & His Large Band
September 1 – Culture Club, B-52s and Thompson Twins' Tom Bailey
September 2 – O.A.R. and Matt Nathanson
Check out the complete Ravinia schedule here.
Featured Image Credit: Ravinia Facebook