Holiday fun in Chicago the whole family can enjoy
It's the holiday season and what better way to celebrate than with family and loved ones. Yes, it's getting cold outside, but there's no need to stay inside all winter like the Grinch. Get out there, and experience winter in Chicago by doing activities that you can ONLY do this time of year!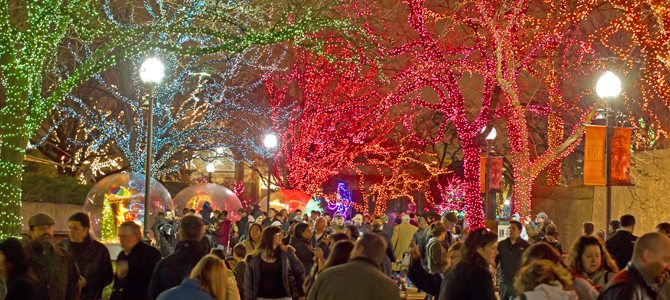 If you have never been to ZooLights at Lincoln Park Zoo, it's definitely something you should experience. The main attraction is obviously the jaw-dropping light displays, but they also have pictures with Santa, crafts, a carousel, train rides, and much more. The event is free and a perfect winter activity to entertain both you and your children!
November 25; December 2–4, 9–23, 26–31; January 1, 2017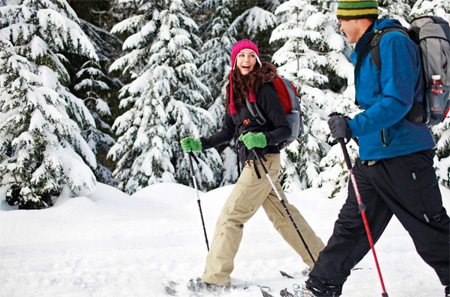 Is your family adventurous? Trek through the 1,700 acres of snow at The Morton Arboretum. You can bring your skis for some cross-country action or just wear some boots to explore the grounds. Best route for kids? The Conifer Collection. Rentals are available!
December 5  – March 6; Weekdays: 10am – 3pm, Weekends: 9am – 4pm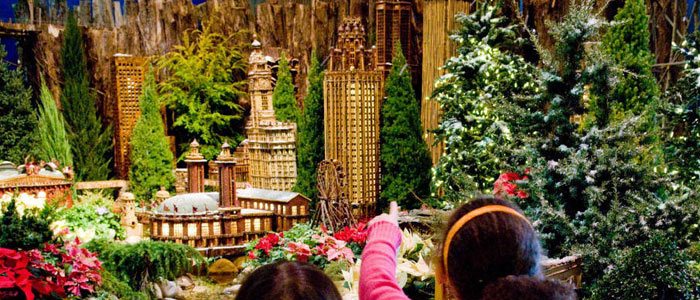 A real-life Winter Wonderland right before your very eyes!
Wonderland express is a light show, Greenhouse extravaganza, and railroad garden all in one! There will be a train and landmark exhibition (Thomas the Tank Engine for kids) and a miniature replica display of the city of Chicago! It's a celebration for all ages!
November 25 – December 15: 10am – 5pm; December 16 – January 2: 10am – 7pm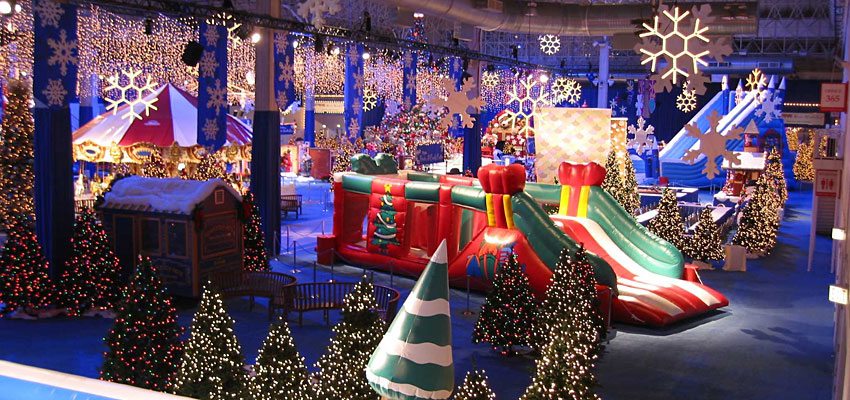 Chicago's biggest indoor playground returns for its 16th year! Get your family into the holiday spirit with over 170,000 square feet of rides, giant slides, the Chicago Blackhawks indoor ice skating rink and much more.
December 2 – January 8
Ice Skating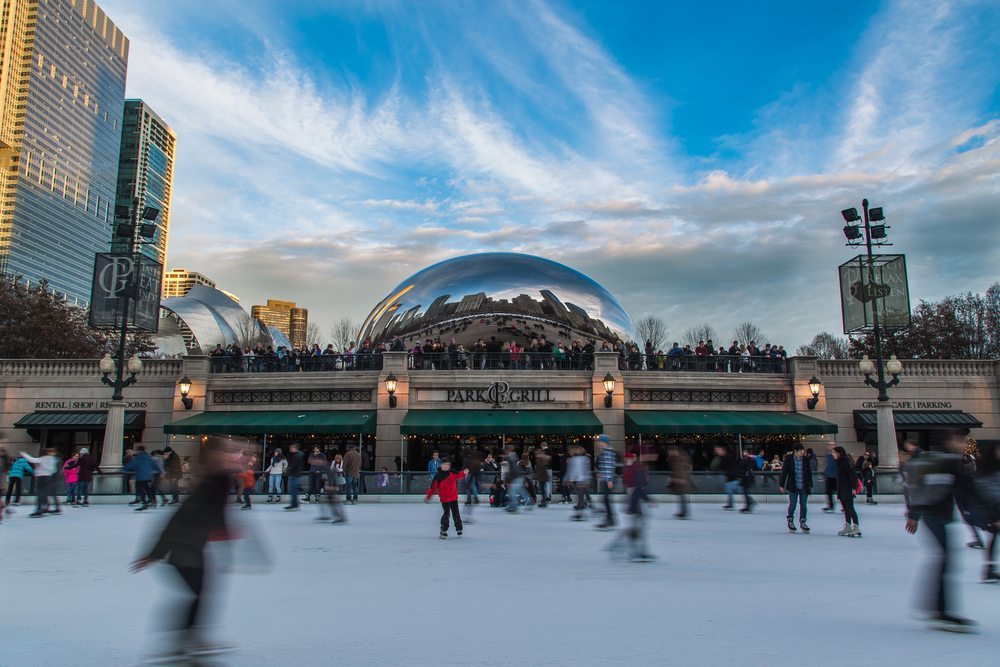 Outdoor Ice Skating is the PERFECT activity for the winter season, mainly because you can only do it around this time of year. Indoor rinks are fun too, but many of the outdoor rinks are in the middle of Chicago's best parks. If you're not a pro ice skater, you might be falling a lot, so you might as well have some nice scenery to look at while you're down there!
Sledding

Admit it, hitting the slopes isn't only fun for the kids. Chicago isn't known for hills or deep slopes, but there are a few spots that are great for sledding.
Any other winter activities that you're excited about? Let us know down below!