Live music. Curated Cocktails. Cooking with Fire. A vision of long-time Elmhurst resident Tom Trenta and his team of hospitality industry veterans, the three brands of Elmhurst Hall, Ever Onward, and Kindred are set to open this spring, anticipated to be the most exciting food and entertainment destination downtown once they arrive.
"After a career of leading Brand Strategy agencies that partnered with the top food, beverage and entertainment companies in America, I'm taking everything I've learned to create three new brands in downtown Elmhurst," says owner Tom Trenta. "I've been planning for this opportunity for the past 10 years, and I hope to add some positive momentum to our town's bright future."
Located at 119 N. York in downtown Elmhurst, the 24,000 square foot space has been transformed into a Food & Entertainment Destination featuring a large concert hall, a modern bar, and an upscale restaurant where three concepts co-located in one space.
The largest of the three brands, Elmhurst Hall is a 6,000 sq-ft concert hall and event space with an expansive bar, plus a giant stage and video screen to host live music, weddings, celebrations and community events. "We aim to be the premier space and stage of Chicago's western suburbs, definitely filling a need for this area," says Trenta.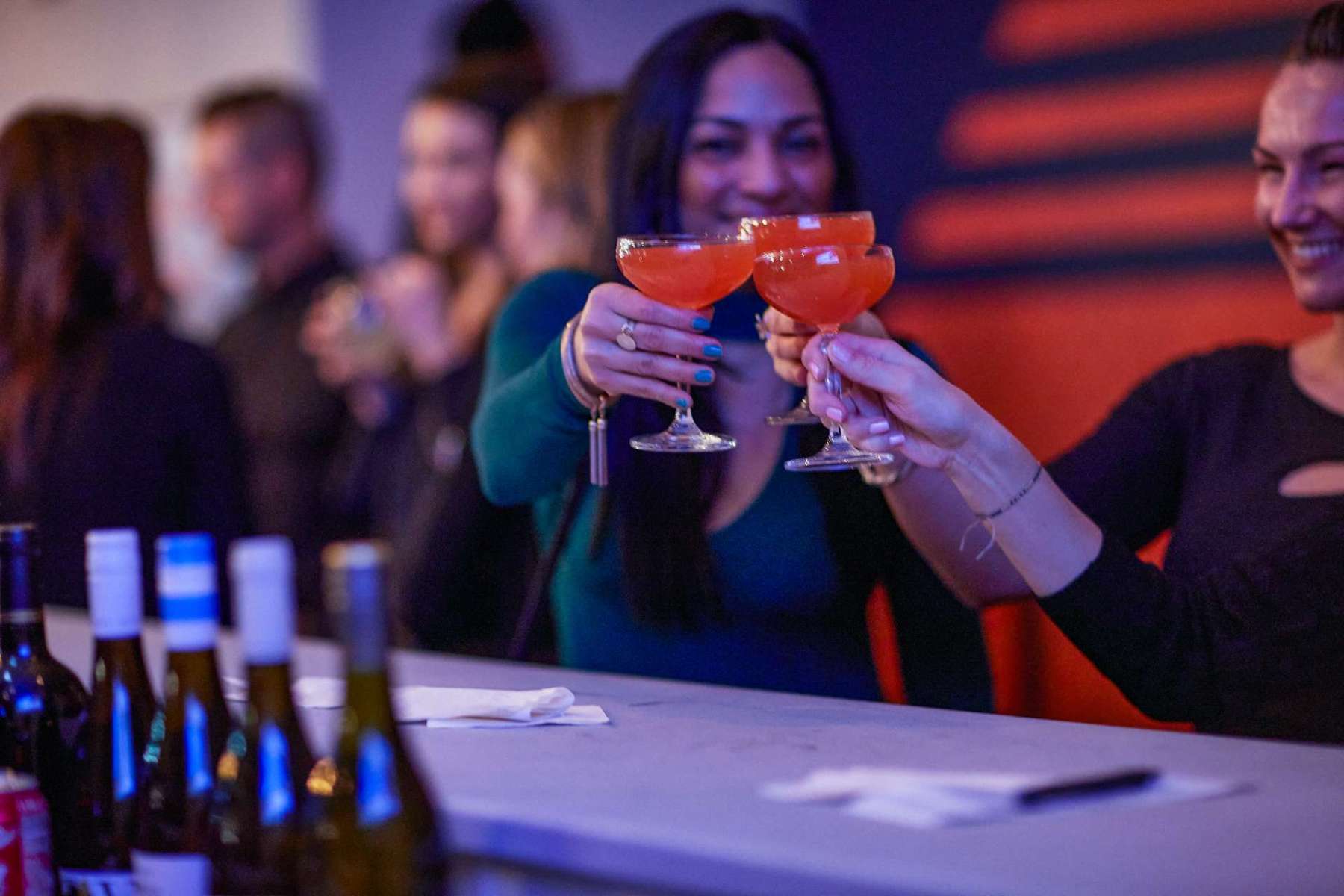 Ever Onward is an energizing, modern bar offering fresh-made hard seltzers, seasonal craft beers, fun wine and a parade of craveable indulgences. "We aim to be Elmhurst's local bar – a place to grab a beer, a bite, meet friends or watch the game," says Trenta. Cocktails include Strawberry Jalapeno Fresh Housemade Seltzer, Paper Plane made with Maker's Mark, Aperol, Amaro and Lemon and Elmhurst Mule, Tito's with fresh lime, ginger and mint, no copper. The beer list boasts local brews, both draft and cans, including IPAs, Tarts & Sours and more.
The third and final concept, Kindred will be a welcoming, seasonal open-fire restaurant bringing the diversity of flavors from the Midwest table — literally field by fire.
Chef Remi Dubois helms the kitchen, using his passion for wild game, forging and cooking over an open flame to craft the farm-to-table menu. "Almost the entire menu will be cooked with fire in our open-air kitchen, creating a cozy, intimate experience," says Dubois. "Guests will feel a part of the entire culinary experience." The menu will feature a wide range of fresh seafood, seared steaks, beautiful vegetable plates and curious takes on venison, duck and shellfish.
With Elmhurst quickly becoming a top destination for people not only to live but to visit, Trenta looked no further than his backyard to begin his entrepreneurial endeavor. "Over the past few years, Elmhurst has boomed from outside investment, and I'm happy to be leading a local team with strong connections to the Elmhurst community."
Featured Image Credit: Pellizzi & Co