Chicago's Coolest Fireplace is Now Burning at El Che Bar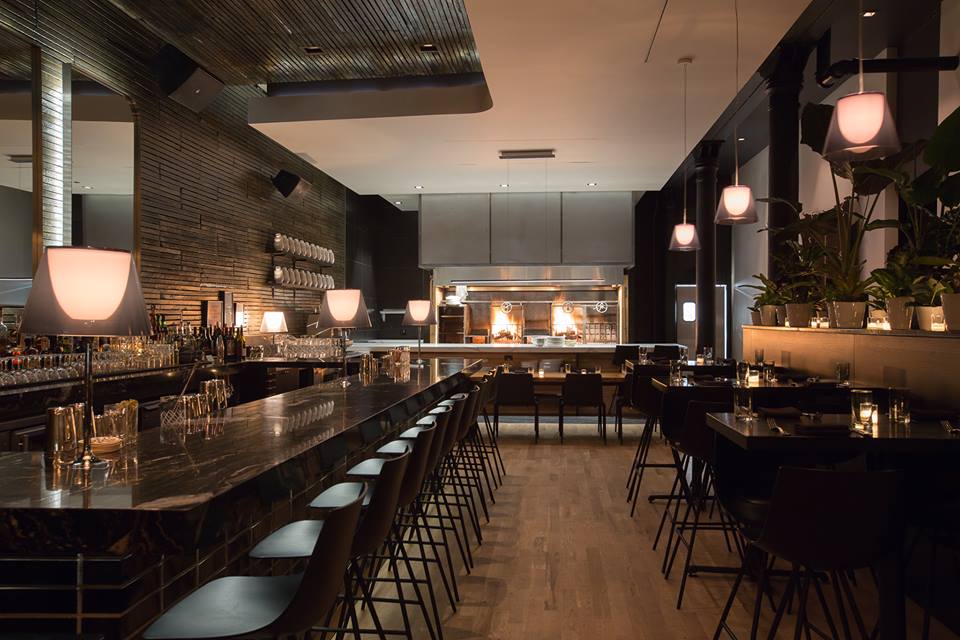 Has the unseasonably warm weather dulled your wintertime spirit? Maybe you just need the right atmosphere to get you humming "Let It Snow" to yourself. If so, the perfect restaurant is waiting for you. El Che Bar brings together warm food with a warm spot in front of the fire to get you thinking of roasting chestnuts.
Chef John Manion has brought an Argentinian-inspired menu to Chicago at El Che Bar. Wanting to share the Buenos Aires tradition of live-flame cooking with the Windy City, Manion sought out a collaboration with local artisan Bobby Middleton. Middleton is best known for his work on Harley Davidson bikes, but Manion commissioned him for an even hotter project.
El Che Bar's custom 12-foot-long wood-fired hearth took over a year to create. Manion spent an entire summer cooking outside to determine exactly what he needed Middleton to build. Then the two put their heads together to design what may now be the most remarkable grill in the city. Guests make an effort to grab a spot at the Chef's Counter where they can get a good look at the amazing metalwork. More importantly, they can watch Manion cook on the open-flame grill right in front of his diners. Don't get too cozy though. Manion lights the grill every night with a live flamethrower!
El Che's South American fare has also earned this West Loop restaurant great reviews in The Chicago Tribune, and a spot on the newspaper's list of the Top 50 Restaurants in Chicago. Flame-finished meats and seasonal sides complemented by an excellent beverage program make this a great place to stop even if you're not missing the cold weather.
Grilled Asado like flat iron steak, filets, NY strip steaks, and bone-in ribeyes take center stage, while other entrees such as branzino and pork chops round out the menu. Smaller plates include empanadas, grilled chorizo, and veal sweetbread.
El Che Bar is open seven days a week starting at 5pm. To learn more about its story, click here.