A Floating Eco-Park that could onset an economic boom
Get ready, Chicagoans.
A 17-acre in-stream river park is expected to make a stunning debut in Chicago, which could generate a major economic boom and promote a healthier ecosystem.
The North Branch Framework, which will be called Wild Mile Chicago, is currently in developmental stages and anticipates finalizing design concepts in April 2019. Created to foster an environment for habitat, recreation, and education, the Wild Mile will nestle on the North Branch Canal of the Chicago River, winding along the east side of Goose Island, between North Avenue and Chicago Avenue.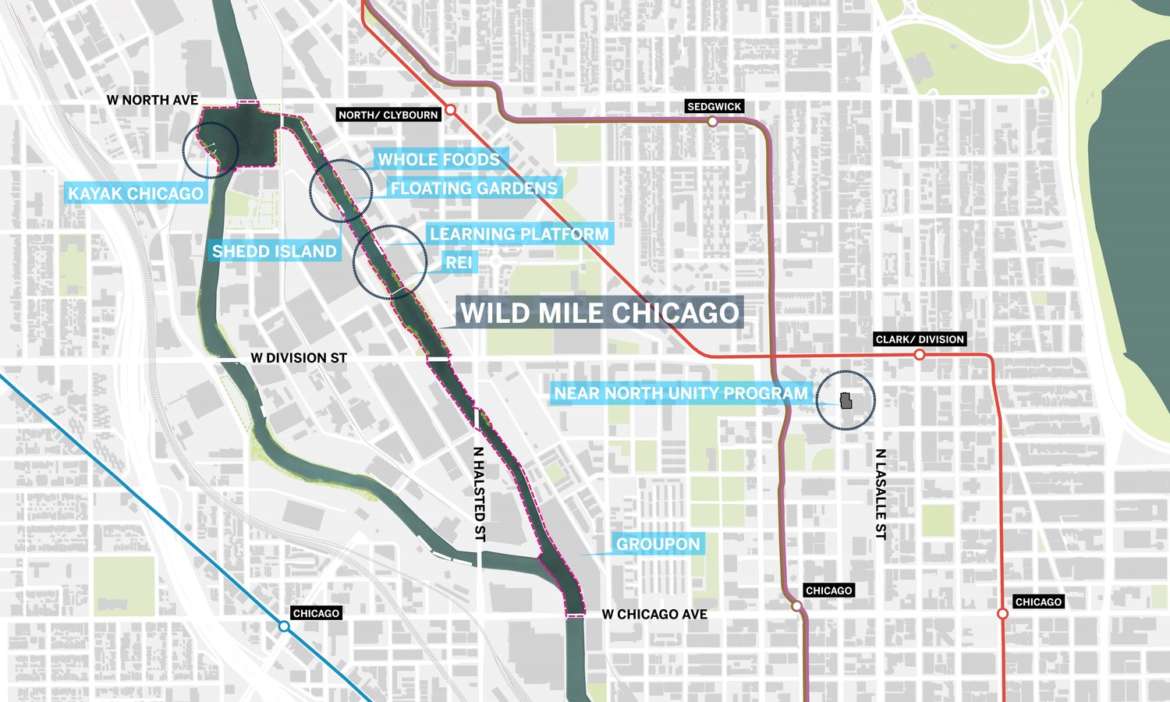 What All Wild Mile Entails
The Wild Mile, won't just manifest a plush Wildlife and healthier water, but it will also interconnect the city even further, decongesting traffic with an alternative means of transportation. Following that design naturally, will be gathering spaces for community activities, and a continuous multi-use trail for walking, running, biking and more. Other perks include a naturalized shoreline and bird-friendly structures to help prevent the number of bird deaths in Chicago. Economically, the project will provide a major job center, during and even after The North Branch Framework is complete.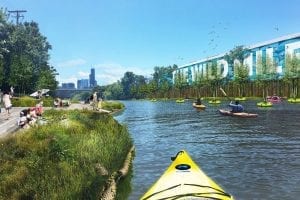 The floating Eco-park will take on a urban design, pulling inspiration from over 60 prominent buildings, structures, and architectures of Chicago, to capture the rich blend of the city's historic and modern essence.
The North Branch Framework has been in the works for a while now–all thanks to the community and its various partnerships–and was officially approved by the Chicago Plan Commission as of 2017.
Best of all, the city would like your input on the North Branch Framework to further flourish its development. The community is currently organizing a third and final meeting to make last adjustments. The date, for now, is to be determined, but it will occur this April. Stay updated through their website, and attend their next meeting.
For now, take a thorough look at their North Branch Framework and see how you can help!