The onset of Spring means that Easter celebrations are on the horizon. Have you made plans yet? If not, there are countless things to do in the city. Whether you want to feast your way through a delicious brunch buffet or try your shot at filling a basket to the brim at an egg hunt, we've got you covered.
Check out everything that's going on for Easter in Chicago.
Easter Brunch & Dinner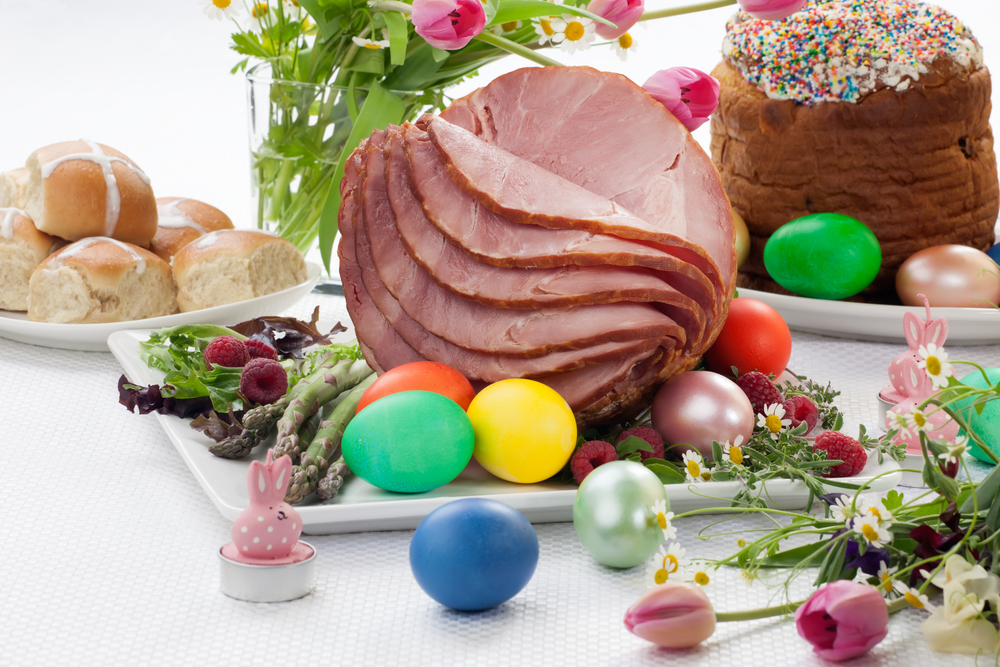 Macy's Bunny Brunch: Enjoy brunch at the Walnut Room at Macy's on State on March 31.
Easter Brunch at Pinstripes: Take your pick of carved prime rib, fresh seafood, waffles, made-to-order omelettes, salads, desserts and more on Sunday, April 1 from 9:30am – 3pm for $34, which includes one mimosa.
Easter Brunch at Sepia: Enjoy a prix fixe menu from 10am – 3pm featuring pastries, starters, and entrees like Shakshuka and Crunchy Brioche French Toast. Brunch is $57 for adults and $32 for kids.
Easter Brunch at Nico Osteria: On April 1 from 9am – 4:30pm, treat yourself to a four-course menu featuring an assortment of pastries and items like Strawberry Cream Cheese Breakfast Buns and King Crab Scramble for $70 per person.
Easter Brunch and Dinner at The Promontory: April 1, hearth roasted leg of lamb, baked beans, truffle mashed potatoes, cornbread, sauces, family-style, up to 15 people $45 per person, brunch is 9am – 3pm, dinner is 5pm – 11pm
Easter Brunch and Egg Hunt at Chicago Athletic Association Hotel: On April 1 from 10am – 2pm, enter the gorgeous White City Ballroom to enjoy a brunch menu featuring omelets, charcuterie, a carving station, and bottomless bloodies and mimosas, while youngsters of all ages can enjoy face painting, an egg hunt, and photos with Peter Cottontail. Tickets are $100 for adults, $45 for kids, and free for kids aged five and under.
Easter Brunch Buffet at Howells & Hood: On Easter Sunday, April 1, feast on an unlimited brunch buffet for $39 per person, including charcuterie selections, fruit, pastries, deviled eggs, chilaquiles, and omelet station, carving station, and various sweets from 9:30am – 3pm.
Easter Brunch Buffet & Egg Hunt at I|O Godfrey: Greet Easter with rooftop views at The Godfrey, featuring an omelet station, waffles, carving station, mimosas, and Rainbow Sangria for brunch from 11am – 3pm, while little ones can celebrate with face-painting and egg hunting. Tickets are $39 for adults and $12 for kids.
Easter Dinner at Lawry's The Prime Rib: Treat your family to a traditional prime rib dinner at this iconic location, including Atlantic Salmon, Lobster, Spinning Bowl Salad, and Yorkshire Pudding from 3:30pm – 8pm on April 1.
Easter Brunch at Maple & Ash: On April 1 from 10am – 2pm for $90 per person, enjoy slow roasted lamb, fire roasted seafood towers, a pancake station, carving station, sweets table, and bottomless bubbles for an additional $25.
Easter Brunch and Dinner at Mercat a la Planxa: Lamb and seafood dishes take center stage on Easter from 7am – 10pm, with specialties like Lamb Paella, Paella D'Mariscos, and Sponge Cake.
Easter at Tanta: Peruvian flavor takes over on April 1, with items like Choros Escabechados and Aji de Scallops y Garbanzos.
Easter Brunch at The Langham: An extravaganza awaits you and your family, including a buffet featuring Poached Eggs Benedict and Caramel Pecan French Toast, kid-friendly activities like magic tricks and balloon animals, DIY cupcake stations, an Easter egg tree for take-home gifts, and chef-created watercolor egg sculptures. Brunch is from 10:30am – 3pm and is $155 for adults and $50 for kids.
Easter Brunch at The Signature Room: Unparalleled views make this the perfect spot for a visit with the Easter bunny and a brunch buffet, including a variety of starters, roasted leg of lamb, omelet stations, and entrees from 10am – 2pm on April 1. Seats are $80 for adults and $35 for kids and includes one complimentary drink per person.
All-Day Easter at The Gwen: Easter items at this luxury hotel include Slagel Family Farm Lamb Tartar, Lamb Porterhouse and Merguez, Lamb Ragu, Butterscotch Pot de Crème, and a special Spring Fever cocktail offered only over Easter weekend.
Easter Brunch and Egg Hunt at Hard Rock Cafe: On Saturday, March 31, bring the family to an Easter brunch spread, along with an egg hunt and pictures with the Easter bunny. Reservations are $16.95 for adults and $10.95 kids 12 and under, from 10am to noon.
Easter Brunch at Commonwealth Tavern: Join a family-friendly feast from 10am – noon on April 1, featuring a $3 build-your-own mimosa bar, $6 build-your-own bloody mary bar, and items like Brunch Schnitzel and Belgian Waffles.
Easter Brunch at Roanoke Restaurant: From 10am – 3pm on April 1, dine on hand-rolled cinnamon rolls, brown butter french toast, porchetta eggs benedict, and ribeye hash skillet, accompanied by tasty brunch cocktails.
Easter Brunch and Dinner at Weber Grill: Offering a la carte brunch until 2pm and dinner until 11pm on April 1, have a taste of Grilled Steak & Eggs, Chocolate Cherry Pretzel Bread French Toast, and House-Smoked Bourbon Glazed Ham for an Easter meal.
Easter Egg Hunts & Painting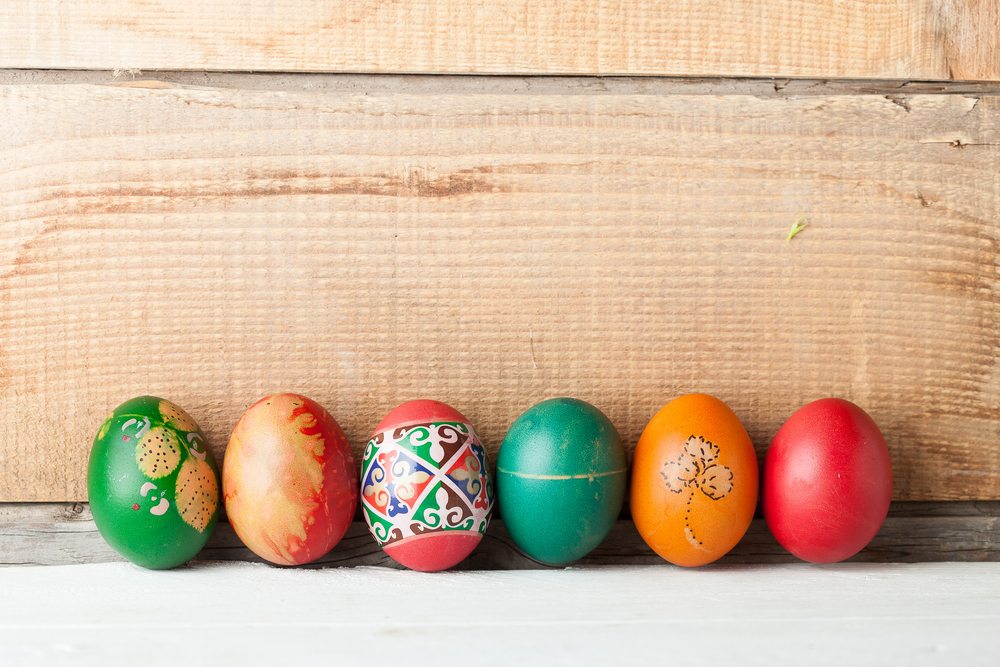 Easter Egg-stravaganza at Lincoln Park Zoo: Enjoy egg hunts, arts and crafts, an Easter bunny meet-and-greet and a brunch buffet on Saturday, March 31 from 8am – 12:30pm.
Eggstravaganza at Northcenter: Go on an egg scavenger hunt at various Northcenter businesses, followed by a party with the Easter Bunny and refreshments from 10am – 1pm on Saturday, March 31.
Chicago Park District Egg Hunts:
Other Fun Stuff

Bunny Rock 5k Run/Walk: Meet other runners at 9am at Montrose Harbor for a festive 5k set to 80s music, followed by an egg hunt on Saturday, March 31.
Easter Celebration Aboard Odyssey: Enjoy an Easter cruise that includes brunch or dinner and music on Sunday, April 1.
Community Clean-Up: Join the Dusek's Board & Beer and Thalia Hall staff and St. Procopius Church on Saturday, March 31 at 10:30am to help clean up the neighborhood, followed by an egg hunt and prizes at 12:30pm.