Chicago Blackhawks defensemen, Duncan Keith, proved that he is more than a stellar skater for the Hawks – he has a heart for charity as well. The SOLD OUT Duncan Keith Relief Benefit Concert took place on Monday, February 22, at the renowned Joe's on Weed Street in Chicago.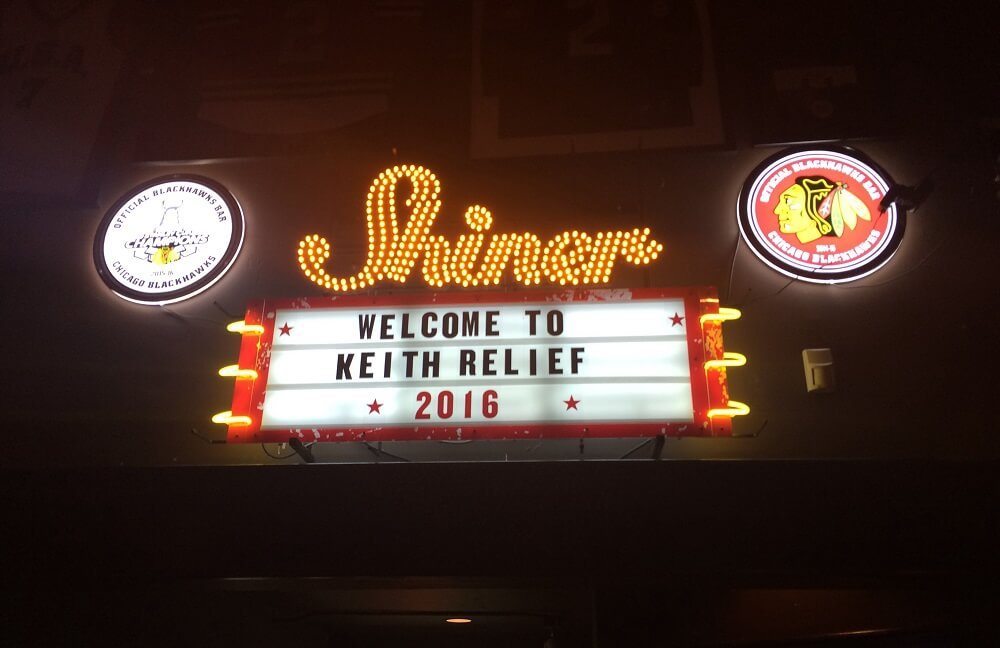 Monday night marked the fourth annual benefit concert for Keith Relief, in partnership with Joe's, since the charity took roots in 2011. Last year, an impeccable $126,000 was raised at the event, and based on some of the numbers shouted out during the pre-concert auction alone, I suspect that this number was surpassed this year. Keith Relief, in partnership with Ronald McDonald House Charities, focuses on alleviating the financial and emotional burdens of families and individuals suffering from medical crisis. Additionally, Keith Relief is one of the charities supported by the Chicago Blackhawks Charities.
The Keith Relief benefit began at 6:30 pm with a VIP reception featuring raffles, auctions, and exclusive memorabilia for sale, appetizers, and abundant drinks flowing for those in attendance. The event also featured a close to complete roster of Blackhawks players who signed, mingled, and snapped selfies with their fans. Here's mine, with Patrick Kane!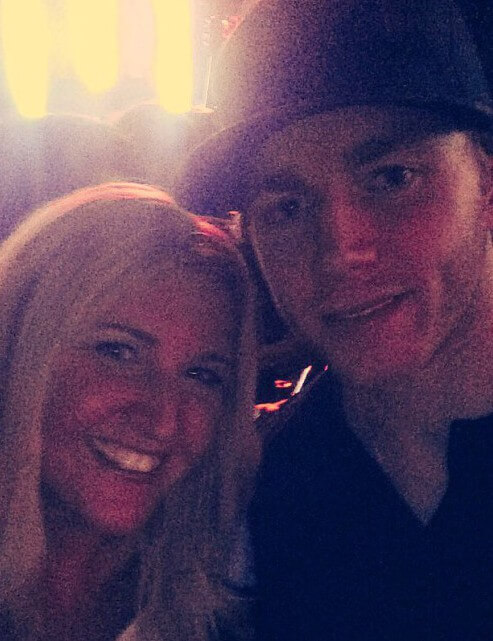 Country music superstar, Dustin Lynch, headlined the musical entertainment for the night. I believe that one of Lynch's keys to success is his uncanny ability to appeal to every age and facet of musical interest, and tonight was a prime example. Though a multitude of attendees were there specifically for the overall Keith Relief experience, it was palpable early on that the Broken Bow Records recording artist was rapidly capturing new fans. From showcasing upbeat favorites mostly off of his sophomore album, "Where It's At", to old country music anthems like, "Friends in Low Places" (complete with that special third verse!) to the Drake hit, "Hold on We're Going Home", Lynch had a little bit of everything for everyone, and that was appreciated by all.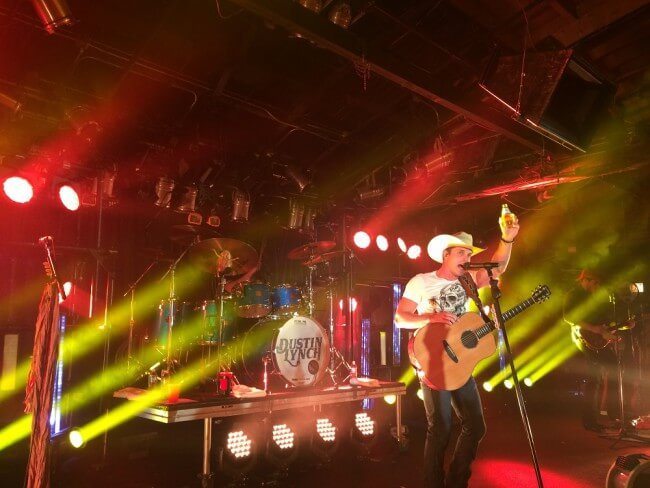 The entertainment highlight of the night was towards the end of the concert, when Dustin Lynch invited Blackhawks players, Corey Crawford (whom Lynch admitted to using to win his game in NHL 2016 on the tour bus last night), as well as Brent Seabrook, Andrew Shaw, and the man of the night, Duncan Keith, on stage to participate in the "Spinning Wheel of Karaoke". The songs performed by these folks included Tim McGraw "Outlaw", Destiny's Child "Say My Name", LIT "Steal My Sunshine", and Beastie Boys "Fight For Your Right". Watch this clip!
As Dustin Lynch's performance concluded with his number one hits,"Where It's At" and "Hell of a Night", you could hear the audience buzzing about how this was easily ranked as the best night of their lives. I concur, as I was left with a feeling of sheer enjoyment, and bursting with gratitude for a night that cannot be compared to any other. Major props to everyone involved in the orchestration and execution of this spectacular event! Cheers to next year!
*Header photo credit to NHL Blackhawks Twitter.