IDK about you, but I need a one dance. And what better way to break it down than skating to the sounds of Views, More Life, and Scorpion at Drake Skate Night?
That's right. Chicago Athletic Association Hotel is hosting a themed roller skating night on September 6–7, centered around the music of our favorite lovesick rapper: Aubrey Graham, aka the one and only Drake. While there's no costume encouragement, I don't think anyone would be opposed if you grew a Drizzy beard for the event and did the "Hotline Bling" dance in skates. In fact, please do that. For the Internet.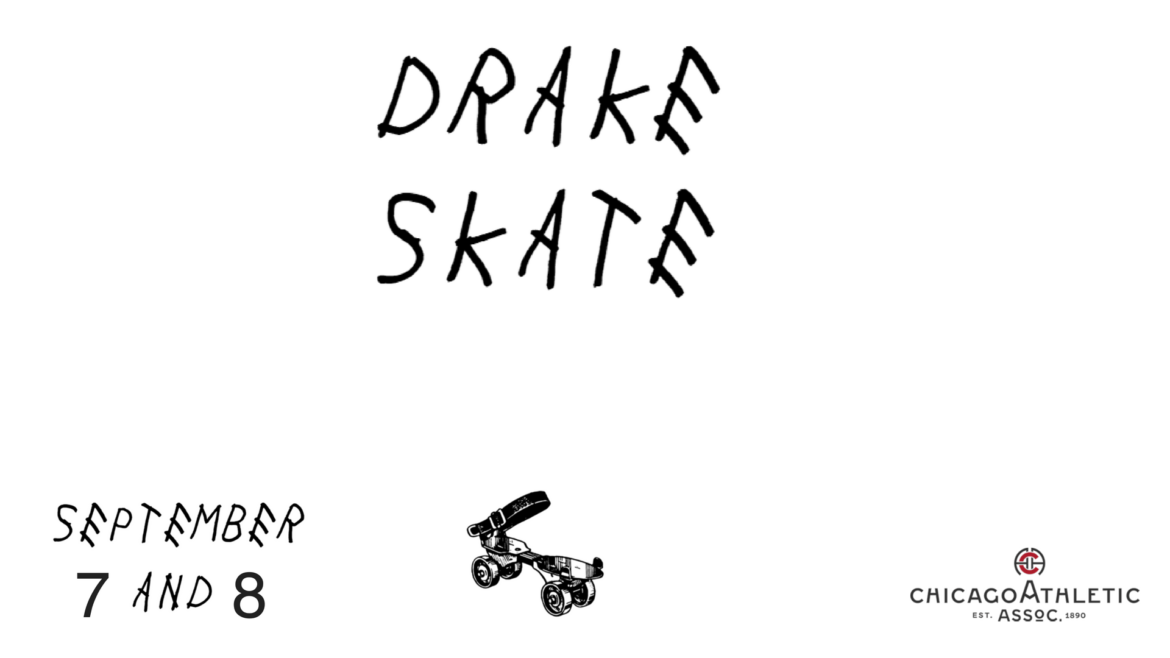 You'll be begging your partner to "say you'll never ever leave from beside me" during Drake Skate Night, especially with all those other forlorn skaters rolling around. Link arms with bae and cruise around the roller rink with those '80s-style skates strapped to your feet, all to the sounds of Drake's greatest hits. And 6 God knows there are a lot of them, so you'll probably be going in circles for a while.
Drake Skate Night is 21+ only because there will plenty of drinks to go around (c'mon, it's Champagne Papi, duh), but I guess you can cushion all that alcohol with food for purchase, too. You're encouraged to bring your own skates if you have them, but rentals are available for $5 at the rink on a first-come, first-serve basis. There are just four two-hour sessions during this weekend event (6 pm and 9 pm on both days) but you can purchase admission to as many as you'd like, as long as it's God's Plan.
Tickets are just $20 a session and are non-refundable. RSVP here if you're gonna grab your woes and be there.
Featured Image Credit: Drake Facebook