Bike Around For a New View of the City
Are you looking for ways to get outdoors to enjoy the last few weeks of nice weather? You'll regret it in February if you don't take advantage of the nice weather now. One of the best ways to explore the city is biking through it. Either hop on your own or grab one from one of the many the new Divvy stations and get riding! Here are a few places you have to visit!
Montrose Harbor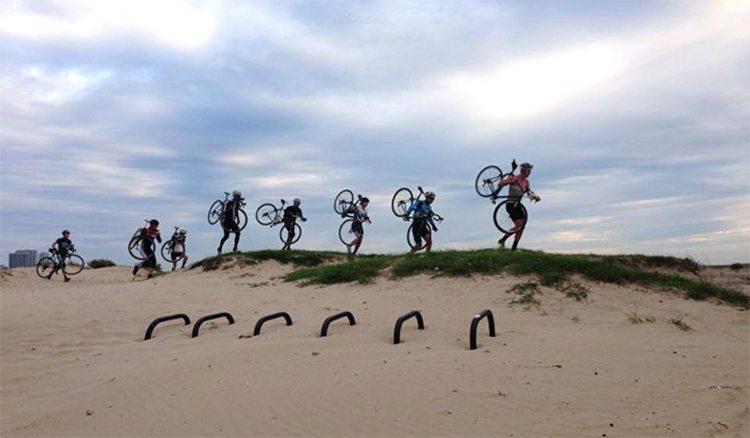 There are over 18 miles of lakefront trails in Chicago to explore. Avoid the crowds near Navy Pier and head north. No, we're not talking about North Ave Beach. Instead, visit Montrose Harbor. Located about 4 miles north of North Ave, Montrose Harbor claims one of the lakefront trails' most scenic stretches. Take a break and relax on Cricket Hill while enjoying your view of sailboats and skyscrapers.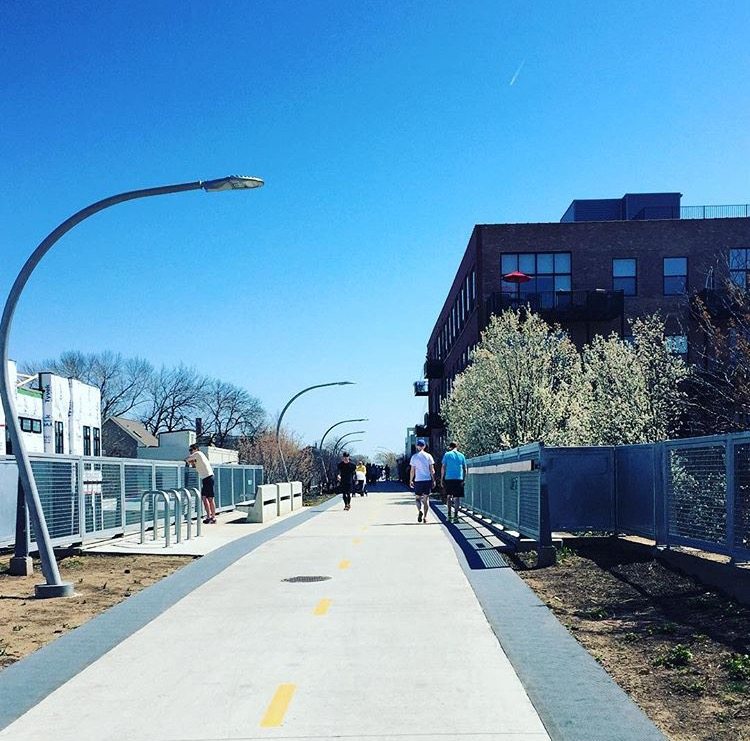 This 3-mile path is a perfect spot for bike riding through the city and can take you from Humboldt Park and Logan Square to Bucktown and Wicker Park. It's elevated to be a second story trail and has places to stop the way. On weekends you'll typically find a musician or two. It does get crowded with kids and dogs on weekends, so get there early to avoid a busy trail.
Museum Campus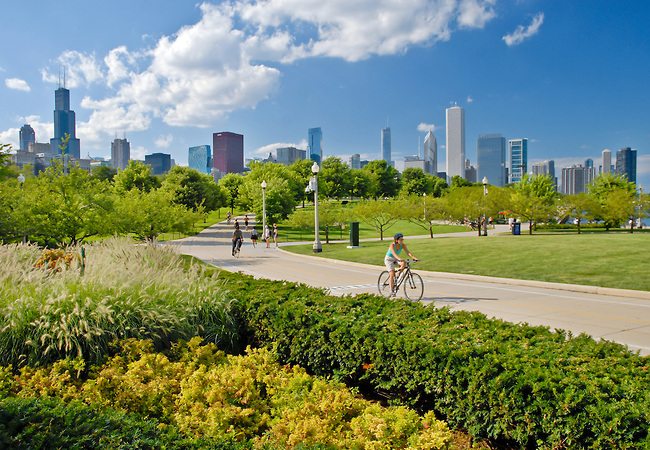 Ride along the lakefront and take in stellar views of the skyline. The views from Adler Planetarium are without a doubt beautiful. Typically, people try to avoid areas with loads of tourists but this is an exception we would recommend. Riding around the trails between the Shedd Aquarium, Field Museum, and Soldier Field will help you appreciate some of the things you take seeing every day for granted. As you see the tourists photographing our city and its landmarks, you'll be reminded of its beauty. Keep riding south for another 2 miles to get to Burnham Park and Promontory Point.
Where's your favorite place to go biking in Chicago? Tell us below!