As I'm sure you're painfully aware, it's currently snowing in Chicago. And not the light, friendly, casual kind of snow. No, it's snowing hard.
And if you've lived in the city for any length of time, then you already know what this means – it's time to start calling dibs.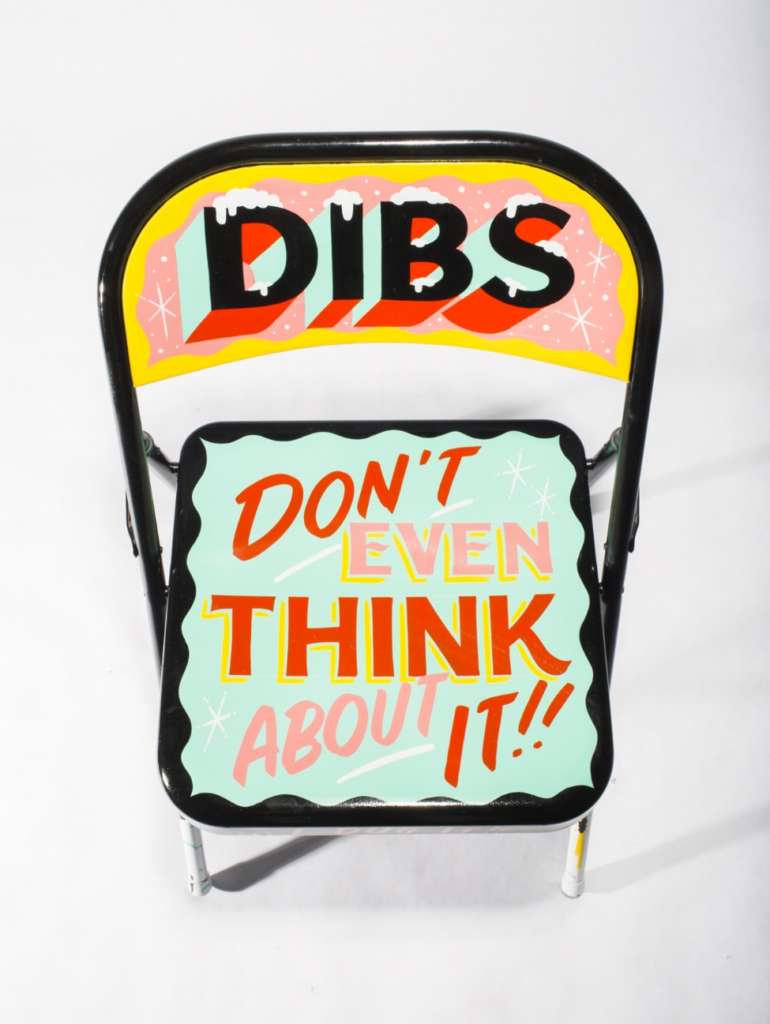 Yes, with every new blizzard, we Chicagoans take part in a time-honored tradition of digging our cars out of the snow and placing what's known as a dibs chair in the empty spot to mark our hard-earned territory. And while these chairs are usually whatever crappy plastic lawn chair we have sitting on our back deck, this year, we at UrbanMatter ask you to think outside of the box.
Yup, this year the fine folks at Havas have teamed up with local artists and the Lincoln Park Community Services to bring you what are, without question, the coolest dibs chairs we have ever seen. Designed by the likes of Shelby Rodeffer (whose chair is pictured above) and David Jensen (whose Old Style themed seat is spot on), the chairs range from snarky to silly in their treatment of Chicago's most famous winter ritual.
Now up for auction on eBay, all proceeds from the hilarious-yet-functional works of art will go to LPCS's effort to combat homelessness, create housing and provide counseling by opening a new Old Town location. By marking your spot with one of these limited edition chairs, you can help guarantee that a fellow Chicago has a spot of their own to stay safe, warm and get the support they need.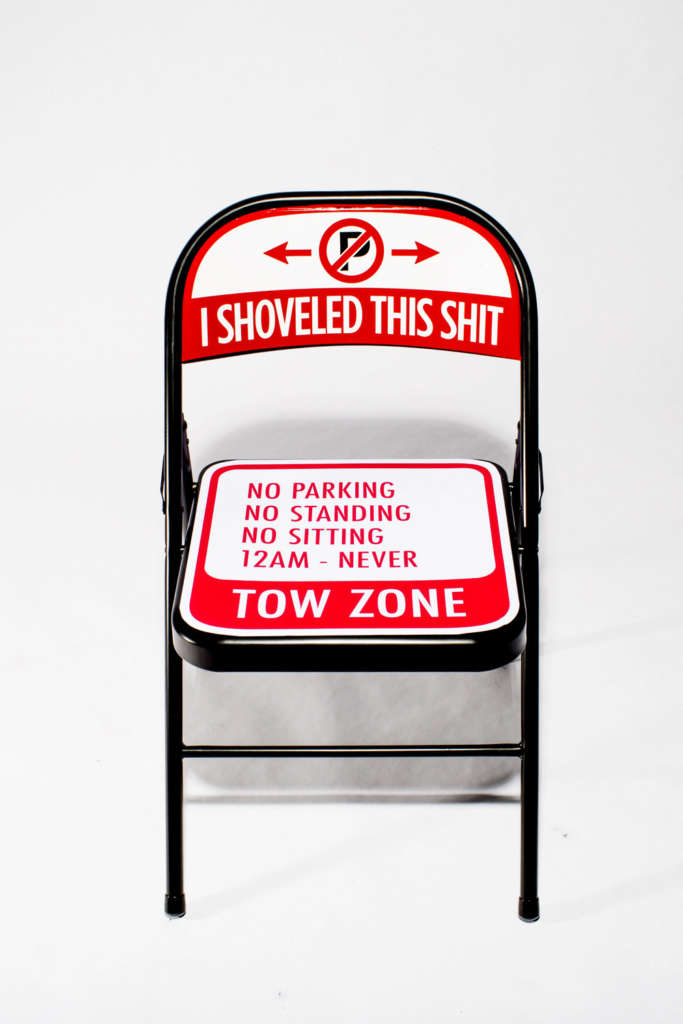 The chairs themselves will be on display at Havas Chicago's HQ until February 15th when the auctions will close. For more information or to place a bid of your own, head to the This is Dibs website.
Now get out there and start shoveling – the dibs war starts today.
Featured Image Credit: This is Dibs