A captivating play that captures the world of autism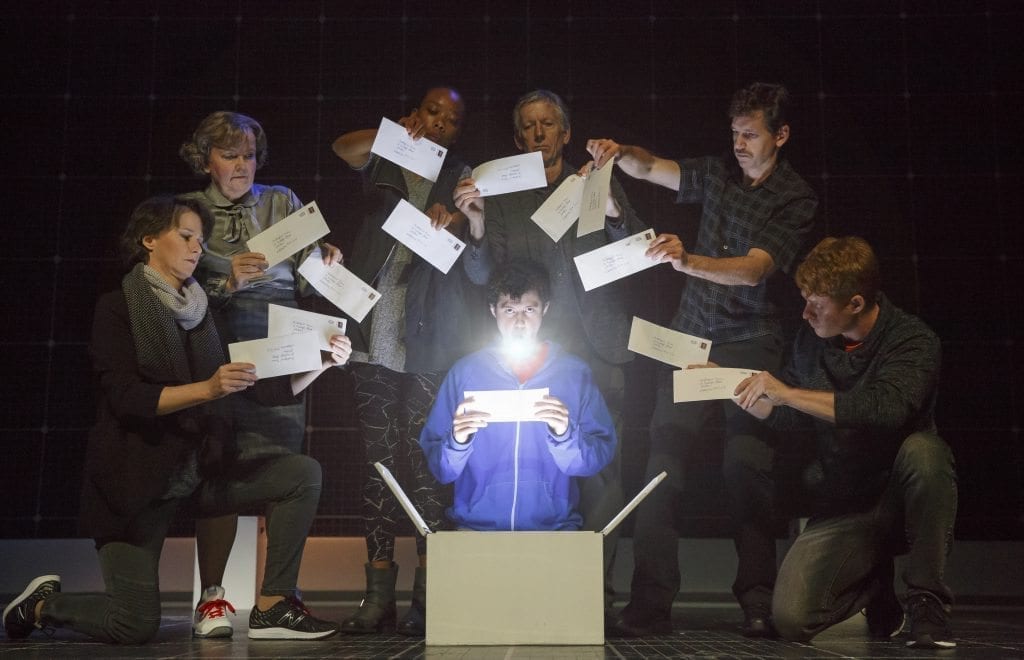 It's loud, confusing, and there's way too much stimuli. But the audience seeing Broadway In Chicago's The Curious Incident of the Dog in the Night-time begins to understand what it's like for someone on the Autism Spectrum to function in our world.
This new play by Simon Stephens, adapted from the best-selling novel by Mark Haddon, and directed by Tony Award-winner Marianne Elliot (War Horse) features a stellar production with outstanding acting. Winner of five Tony Awards including Best Play, the show is playing through December 24.
The title is actually a statement Sherlock Holmes made in one of his books, reflecting the murder mystery theme of Curious Incident. When the play opens, 15-year-old protagonist Christopher Boone discovers the body of a lifeless animal. He's under suspicion for having done the deed and makes a commitment to discover the real culprit. Through his many harrowing journeys, the audience sees the world through the eyes of a savant genius. Christopher has an extraordinary mind but is challenged to handle everyday life. The stark setting infused with high-tech staging brilliantly showcases the inner working of Christopher's brain. After getting to London by himself and aceing the math exam, Christopher comes into his own and realizes he can accomplish anything. Juilliard graduate Adam Langdon is a standout, perfectly capturing the physical and mental anguish of someone with Asperger's.
When the play debuted in 2014, it received six Drama Desk Awards including Outstanding Play, five Outer Critics Circle Awards including Outstanding New Broadway Play, and the Drama League Award for Outstanding Production of a Broadway or Off-Broadway Play.
The Oriental Theatre is located at 24 West Randolph Street. For tickets, go to Broadway In Chicago Box Offices, call the Broadway In Chicago Ticket Line at 800.775.2000, or purchase online at www.BroadwayInChicago.com.