The Wisconsin-based fast food chain has four planned locations in city limits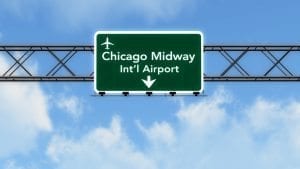 Culver's, the fast-food chain known for its frozen custard "concretes" and ButterBurgers made with fresh, regionally-raised beef, was recently approved by the city's Department of Planning to build a new location in Chicago.
The franchise will open at the 6400 block of Cicero Avenue near Midway International Airport. The location will be 4,000 square feet and is expected to open in 2018. Culver's will join other fast food chains like Potbelly's and Gold Coast Dogs that are near Midway. It's sure to get a decent amount of traffic as travelers head in and out of the city.
There are currently 98 Culver's locations in the state of Illinois, and most of them are placed in the surrounding suburbs. The closest locations to Chicago include Aurora, Schaumburg, Plainfield, Homewood, Rosemont, Berwyn, Oak Lawn, and Skokie. The upcoming Chicago locations will be the first to be within city limits.
The chain also plans to open locations in Bronzeville near 35th and Martin Luther King Drive sometime this summer, along with one in Wrigleyville. A Portage Park location is also in the works but an anticipated date has yet to be disclosed.
Are you excited to have a Culver's in Chicago? Let us know in the comments.