You can all stop holding your breath now because the Chicago Cubs beat the LA Dodgers  3 to 2 tonight in game four of the NLCS.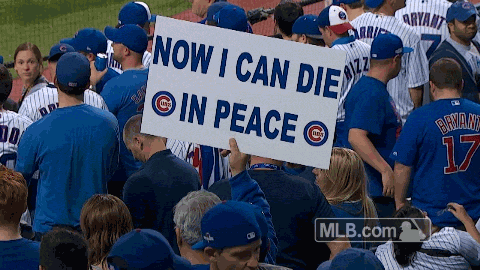 The best-seven-series is now holed up 3-1 going into game five, which will be played tomorrow night at 7pm in Wrigley.
We're still in this Cubs fans!