Love the game but hate the cost? No worries, we gotchu.
Get your Cubbie fix without breaking the bank this baseball season with the new 10/Sixty Ticket program.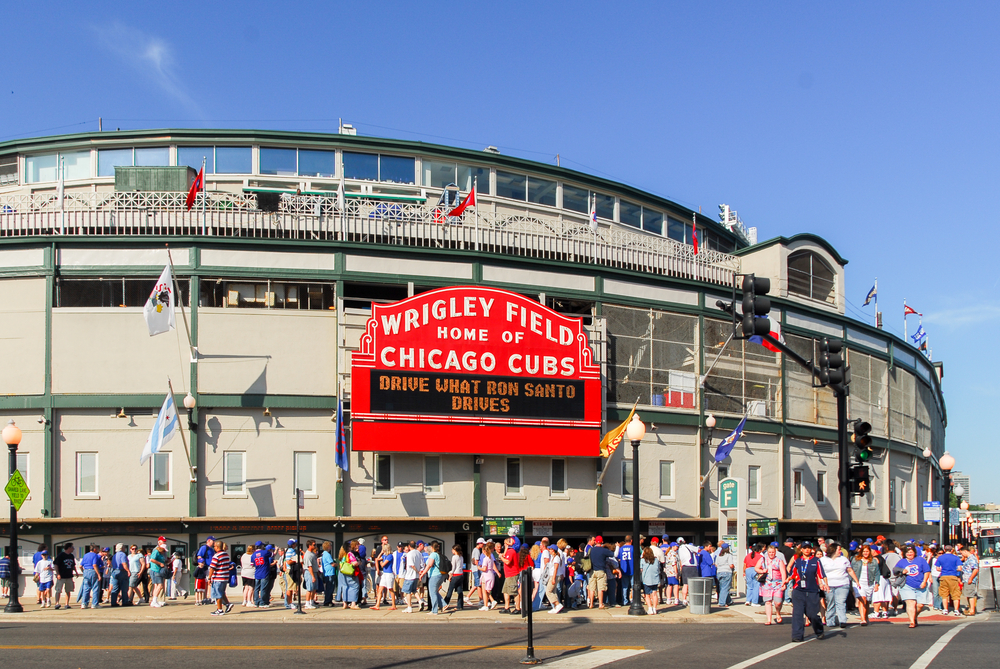 Beginning 48 hours before the start of each Chicago Cubs home game, fans are invited to enter a lottery via cubs.com or the MLB Ballpark mobile app for up to FOUR tickets to Wrigley. Each contest will close exactly 24 hours prior to the first pitch.
The tickets – 60 of them per game placed in lower level terrace seats – will be chosen at random. The lucky winners will be notified at least 12 hours before the start of the game so that they can be sure to attend in all their Cub-geared glory.
A creative riff off of the Cubs home address at 1060 W Addison, the 10/Sixty Tickets lotteries will have no taxes, extra costs, or pesky hidden fees. Just baseball for $10 bucks – that's it.
If you're interested in checking it out for yourself (and, let's be honest, who wouldn't be?), entry for the Cubs home opener against the Cardinals unlocks on May 1, so save the date!
Good luck, Cubs fans. And may the ticket odds be ever in your favor.