There's no ifs, ands or buts about it – cooking, and cooking well, is really hard.
That is, for everyone except the Career Through Culinary Arts Program students at Chicago Public Schools.
No, for these young, amazingly talented chefs, cooking has practically become second nature – and come Saturday, April 7th, they're finally getting the chance to show off.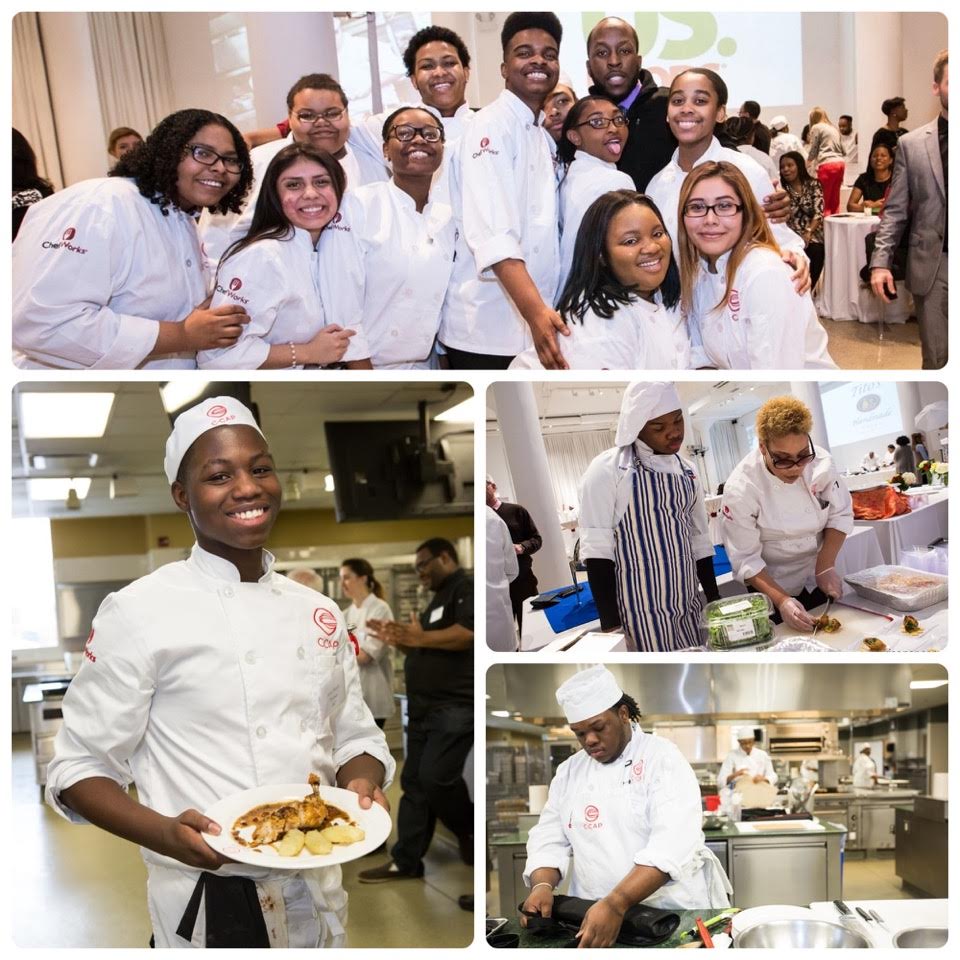 Founded by James Beard Humanitarian Award-winning chef Richard Grausman – and co-chaired by chef and Chopped-judge Marcus Samuelsson – the Career Through Culinary Arts Program is 501(c)(3) non-profit that strives to foster job skills and college readiness in underserved high school students nationwide. The Chicago chapter currently works with nearly 3,500 CPS students, primarily on the city's south and west sides, through a year-long curriculum intended to get them both excited about the culinary arts and prepared for a future career in Chicago's thriving hospitality business.
This Saturday, 15 of those incredible student chefs (both juniors and seniors) will set out to showcase the skills learned over the year spent with C-CAP in a fast-paced, interactive culinary throwdown, presented and judged by all-star chefs, local culinary talents, and former successful C-CAP students known as the Final Kitchen Competition.
Starting at 9:30 am at Kendall College on Goose Island, the students will be given two hours to execute both a sweet and savory dish with all the intensity of a real restaurant kitchen. Each dish will be critiqued on technique, taste, AND presentation.
This year's star-studded round-up of judges includes:
Richard Grausman: James Beard Foundation Award Winner for Humanitarian of the Year// Founder of C-CAP
Ryan Pfieffer: Chef de Cuisine of Blackbird (One Off Hospitality)
Charles Welch: Chef/Partner of Good Fortune & Out to Lunch Hospitality
Jeremy Tannehill: Corporate Chef of Dineamic Group
Lamar Moore: Executive Chef at Currency Exchange Café
Jasmine Johnson: General Manager at Small Cheval River North (and C-CAP alum)
Kathleen Hoffman: Executive Chef at US Foods
An awards ceremony will be held at Chicago favorite Prime & Provisions starting at 10 am on Monday, April 9th, with 15-20 college scholarships going out to the competitors. These awards will range anywhere from a $500 donations to a $150,000 full tuition prize.
Now that's what we call some good cooking.
To learn more about C-CAP – or to find out more about how you can become a part of this Saturday's competition, head here.