From fully stocked kitchens to skyline sweeping views, some office spaces are just better than others.
And while, yes, we're sure your office has some pretty sweet digs, we're willing to be they're not nearly as sick as these world-renown HQ's.
Here are the coolest damn office spaces in Chicago.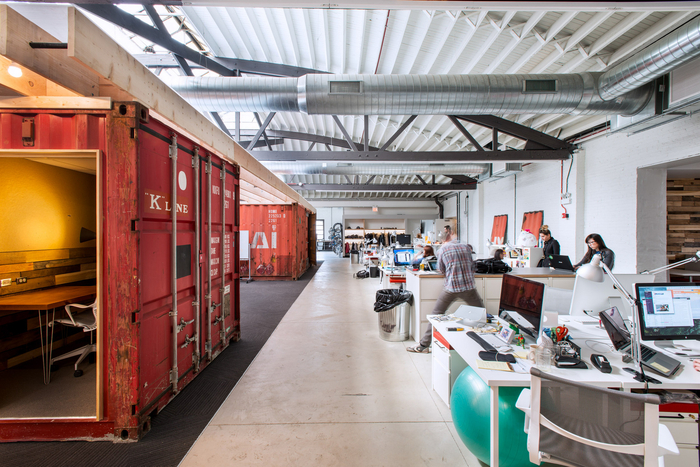 1923 N Elston Ave
As the makers of your favorite dirty card game, you probably could've guessed that Cards Against Humanity's headquarter's had some pretty awesome features. Lo and behold, their Lincoln Park building is maxed out with sleek modern desks, a few shipping-containers-turned-private-offices, plenty of room for relaxing, a bike rack and even an in-house hookah lounge (pictured below).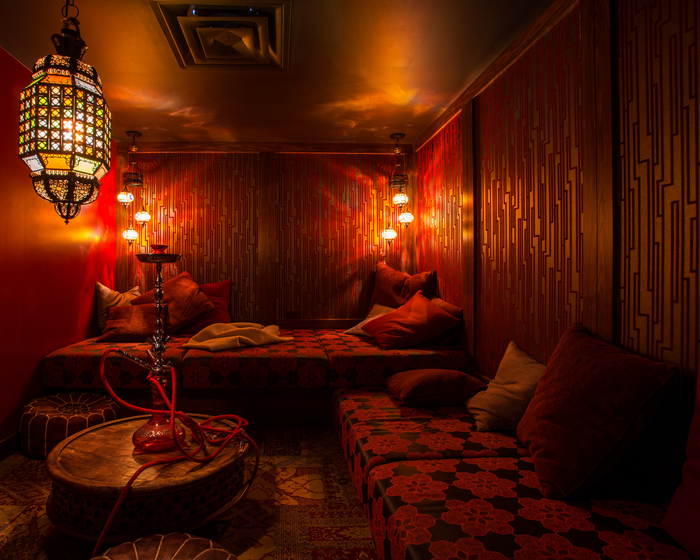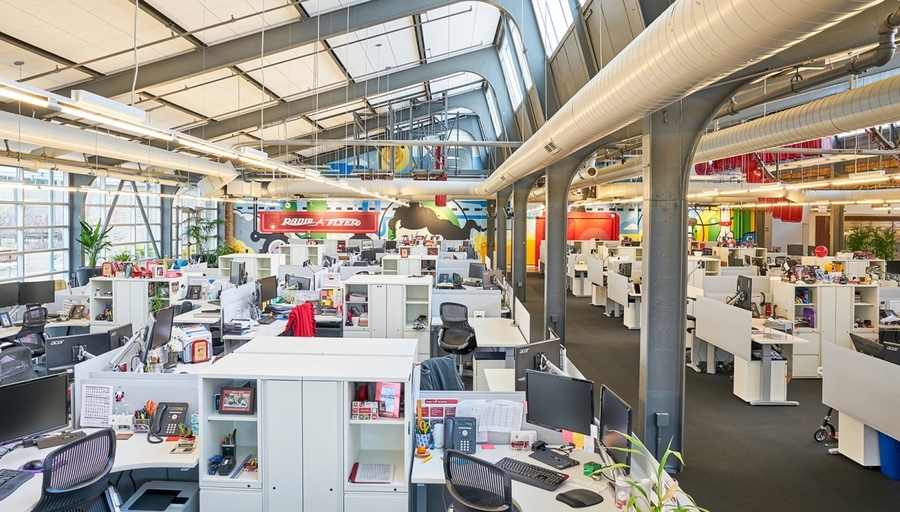 6515 W Grand Ave
Half-playground, half-workplace, Radio Flyer's Chicago HQ has got to be one of the coolest office spaces around. With tons of bright colors, a number of comfy common areas, oh, and an entire room dedicated to testing toys, we're actually kind of surprised any work gets done here at all.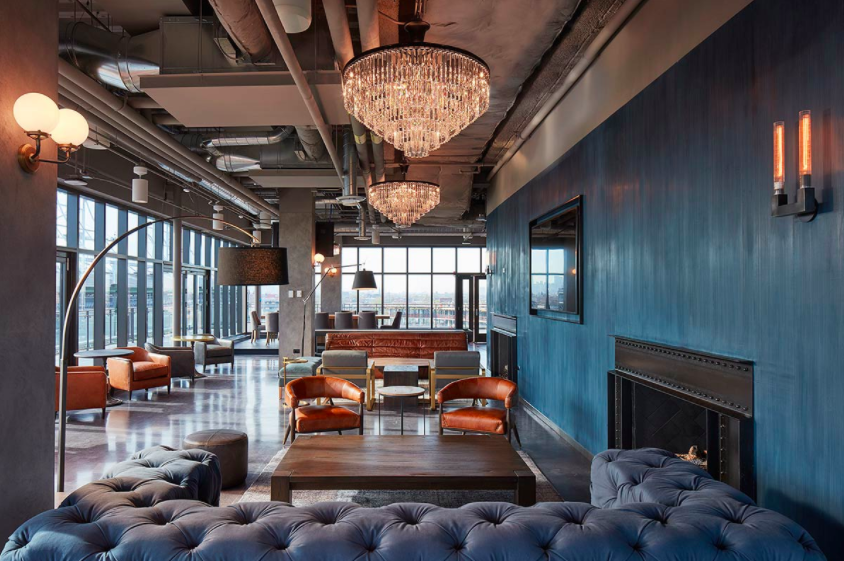 1101 W Waveland Ave
Just off of Wrigley Field itself, the Cubs new office space is dressed to the nines. Though, no, it doesn't have a hookah lounge or a toy room, this multi-level testament to all things baseball does have a full bar, awesome city views and enough Chicago Cubs memorabilia to last even the biggest fan a lifetime.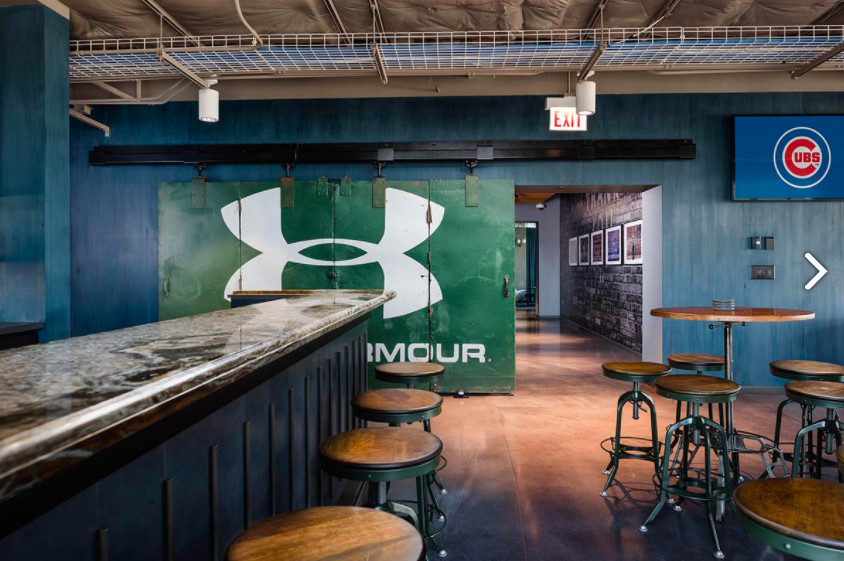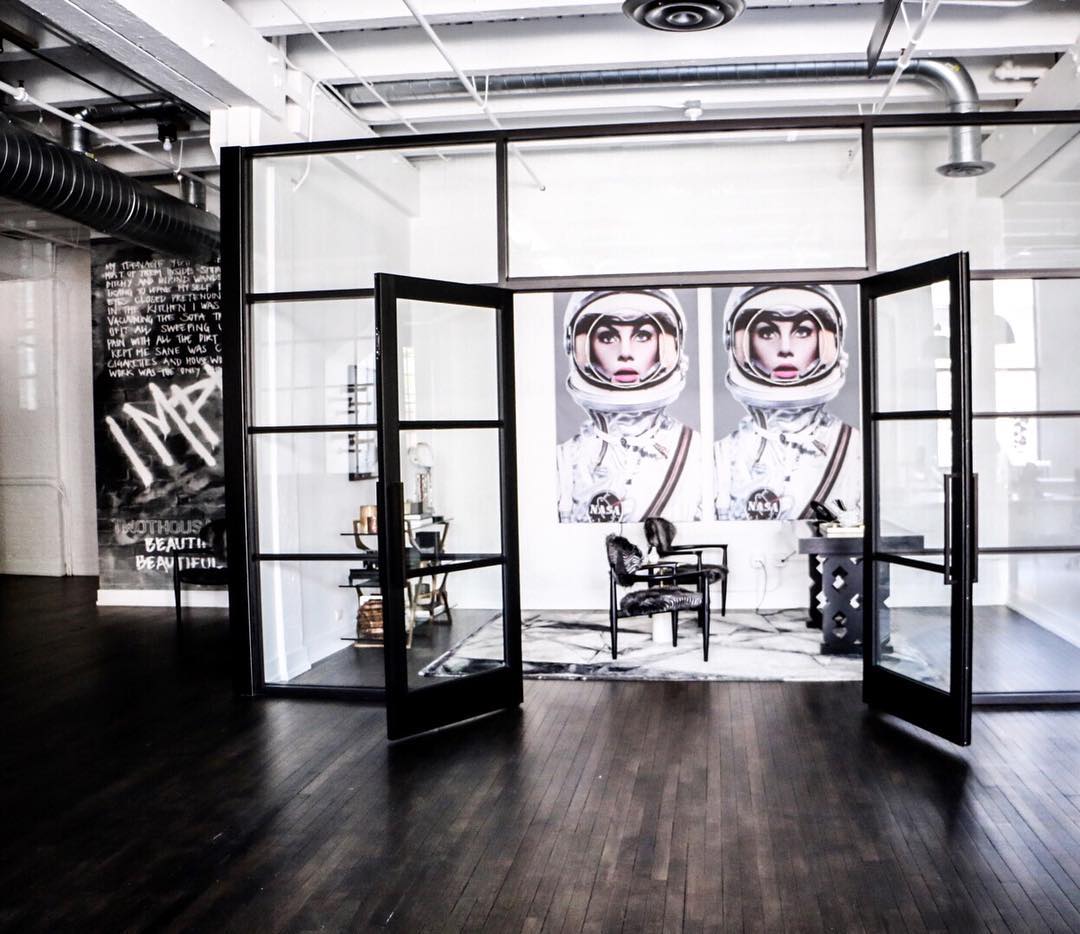 1517 W Carroll Ave
Donna Mondi is one of the best interior designers in the city, so you just know their downtown office is looking good. Recently named one of Crain's best office spaces of 2017, the entire complex is dedicated to sleek lines and beautiful art. We just don't know how she does it.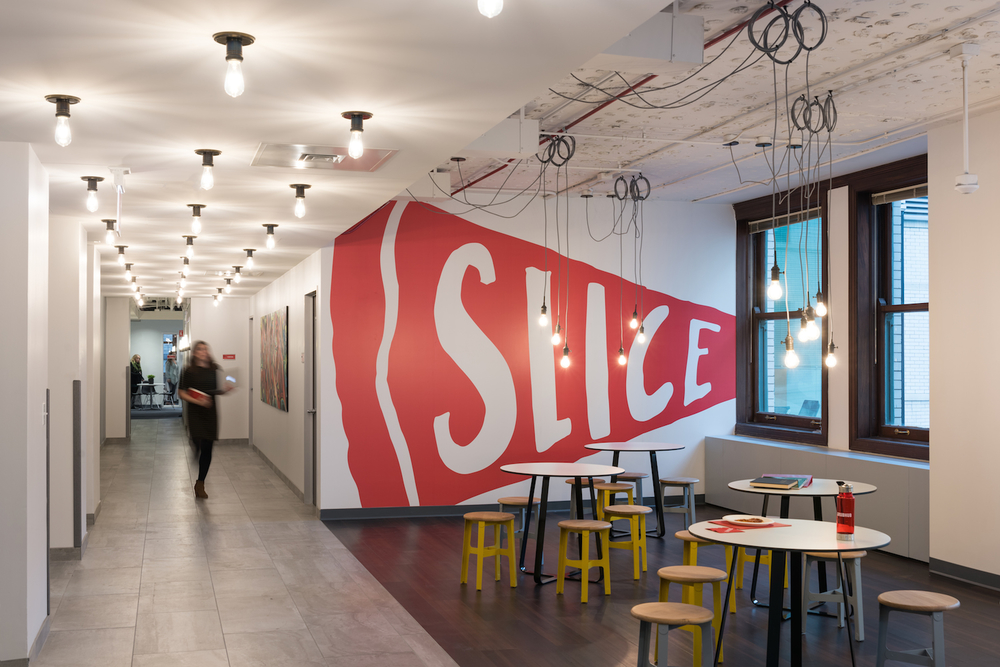 111 W Washington St
Grubhub's downtown outpost is the epitome of cool. Featuring stellar in-house restaurants and cafeterias, a handful of beautiful (and seemingly cozy) lounge spaces, a full bar, a pool table and more, we're kinda ready to move right on in.
I'm not kidding, do you think they'd let me live here?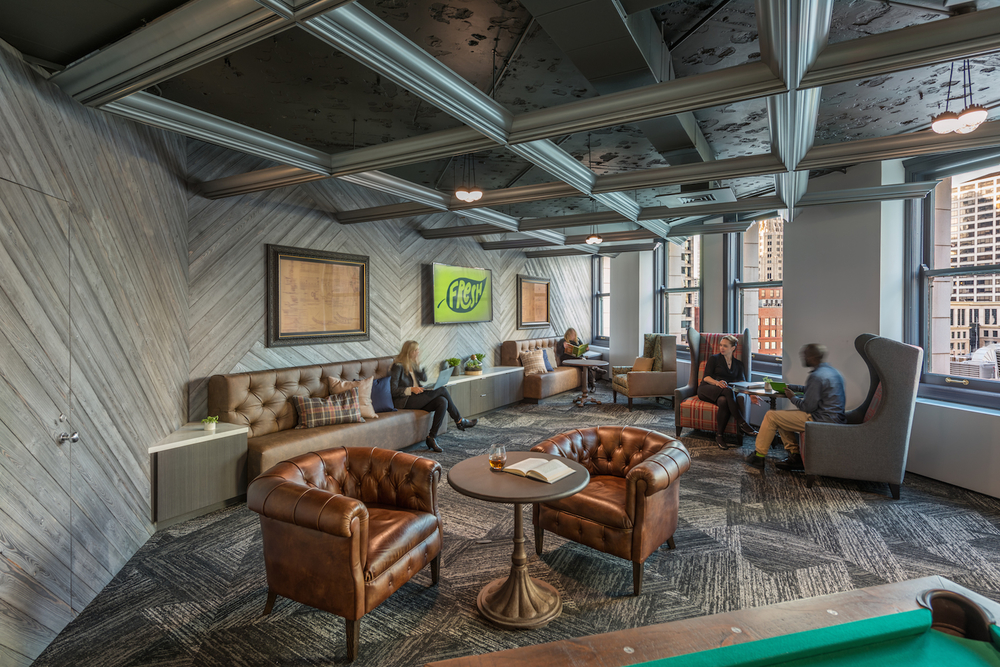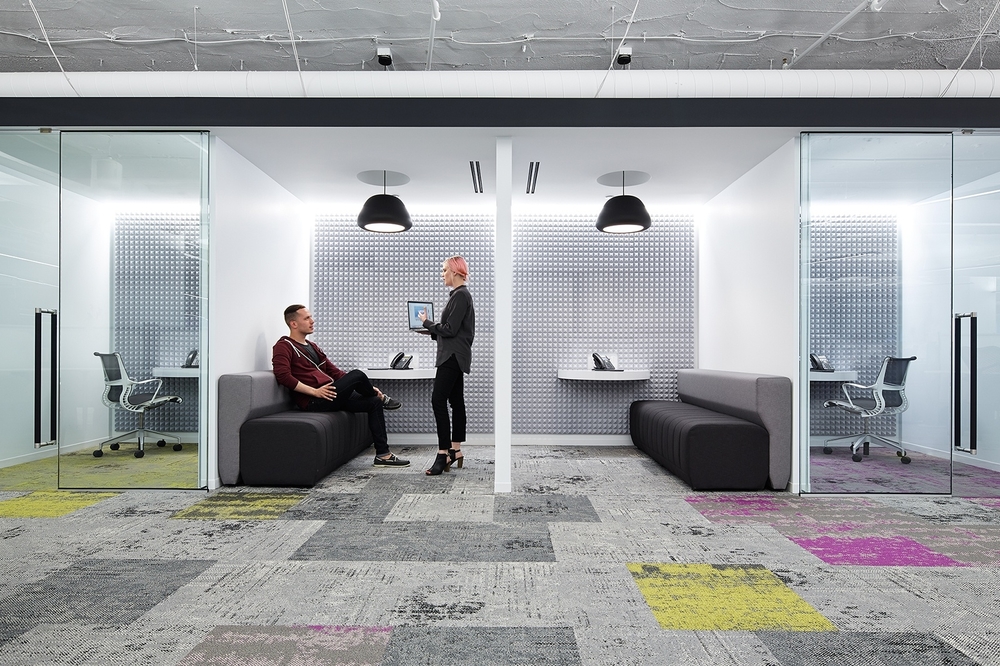 130 E Randolph St
Pandora music's regional headquarters has been given the 80's makeover of your dreams, complete with neon colors, a constant playlist, new-age sleek offices and plenty of private cubby holes to escape all the madness. The 35,000 sq ft location also features a replica of the light up dance floor from Michael Jackson's "Billie Jean" and a Wang Chung themed kitchen.
Honestly, what more could you want?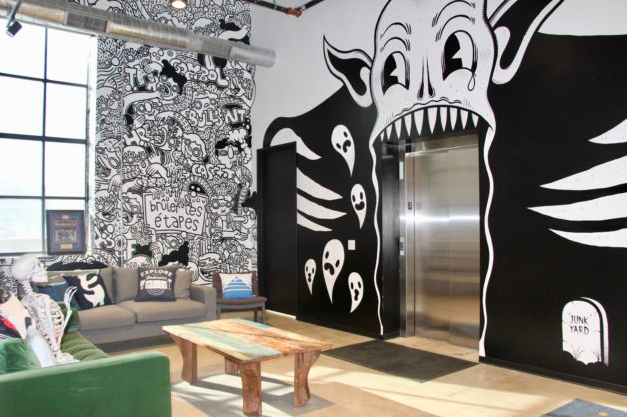 406 N Sangamon St
The graphic designers/artists/t-shirt geniuses at Threadless have really outdone themselves with their west side office. The vast majority of their walls are covered with an endless array of murals, designs, pictures and mocks sure to drive you crazy with art envy.
Oh, and did I mention that they make it a priority to always have a craft beer or two on tap?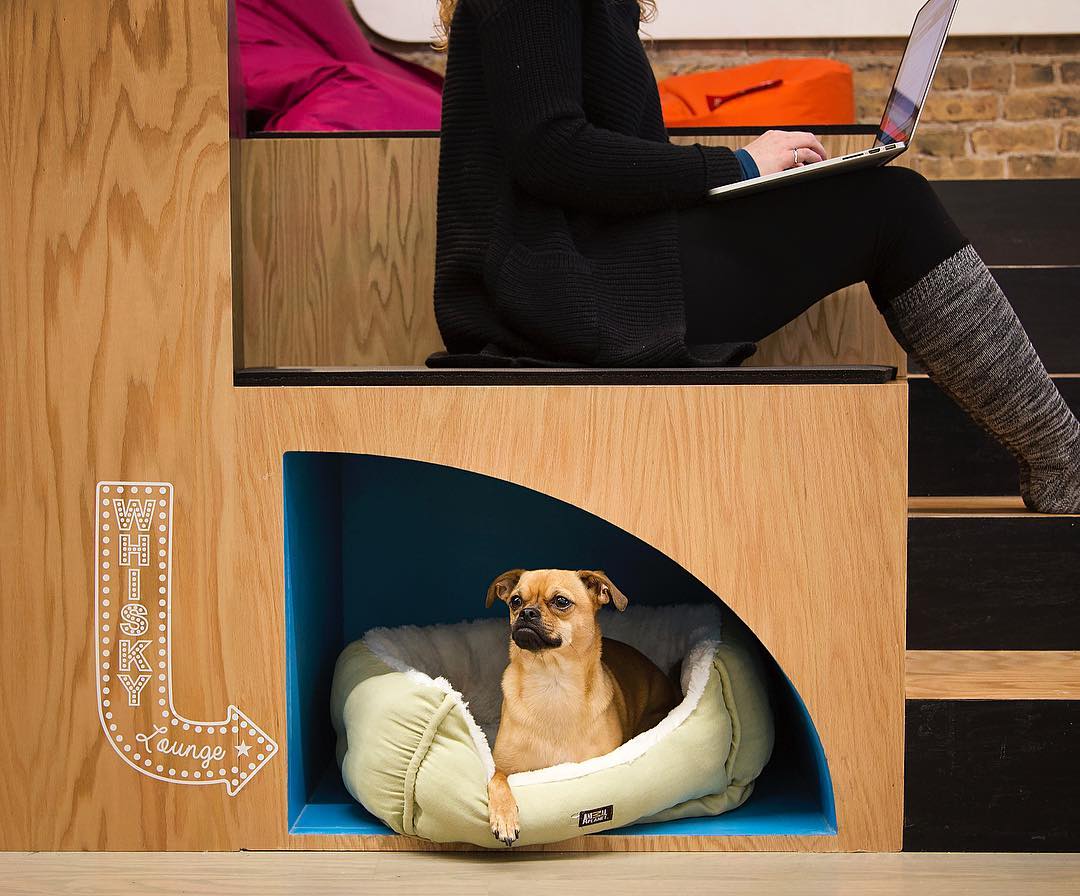 1828 N Milwaukee Ave
What's better than a live in office pet, you ask? A live in office pet with his own lounge, that's what.
And though I can't imagine why, if the cute office doggo isn't enough for you, Ink Factory's Bucktown office space also boasts dozens of constantly-decorated whiteboards, plenty of chic hardwood and a wildly cool desk-walkway combo that would beat your standard cubicle any day of the week.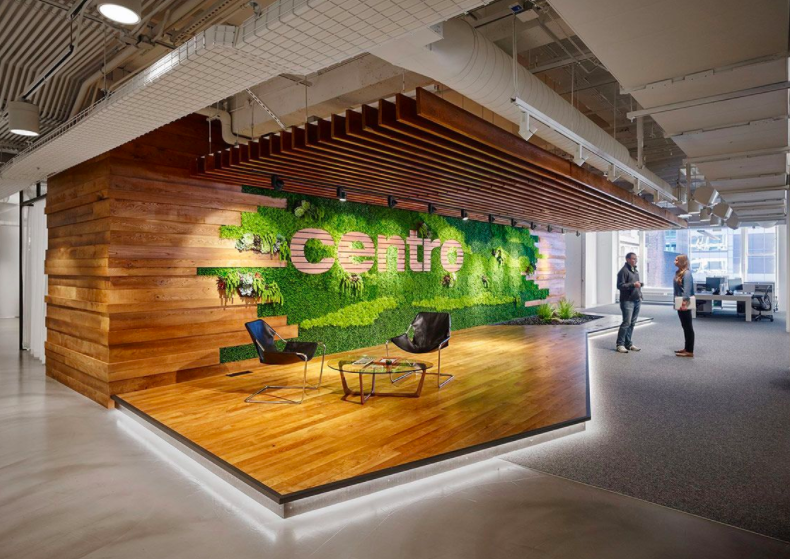 11 E Madison St
Repeatedly named one of the city's coolest spaces, digital advertiser Centro has really hit the nail on the head with their downtown HQ. With rooms dedicated entirely to Game of Thrones, modeled after the movie Frozen, a full bar, a constantly stocked kitchen AND amazing views of the Loop, we can't imagine how it could get any better.
Featured Image: Ink Factory