From fully stocked kitchens to skyline sweeping views, some office spaces are just better than others.
And while, yes, we're sure your office has some pretty sweet digs (I bet they even have a few beers in the fridge from time to time), we're willing to be they're not nearly as sick as these world-renown HQ's.
Here are the coolest damn office spaces in NYC.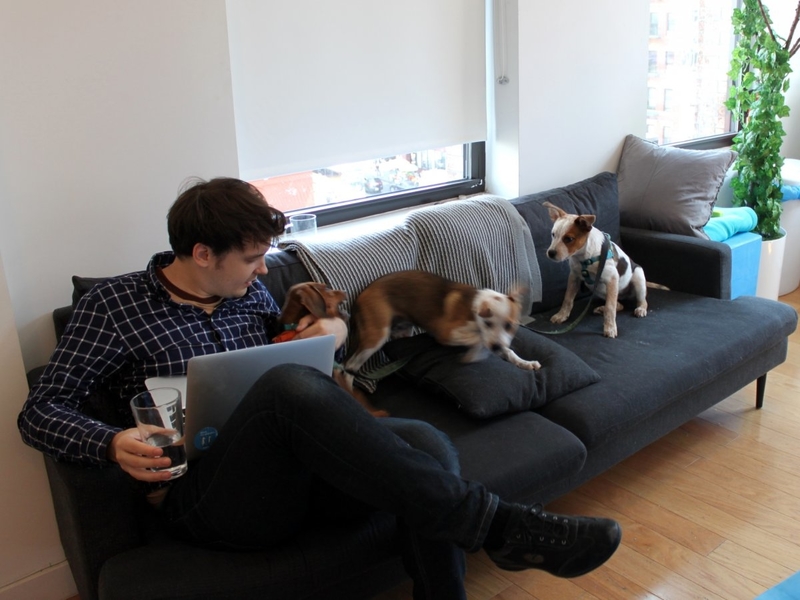 221 Canal St, 6th Floor
If there's one thing every properly cool work space needs, it's an office pet. And at New York's Bark & Co, they've got plenty to go around. The makers of Bark Box and other dog friendly products, Bark & Co's HQ is literally crawling with the canine companions of their employees. Complete with a doggo play place, plenty of experimental treats, a veritable mountain of toys and even a secret room for workers to escape the madness, Bark's office space is practically every dog lover's dream.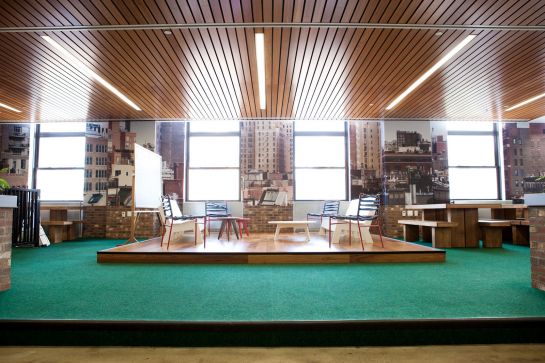 111 8th Avenue, Chelsea
Okay, so you probably could've guessed that this was coming.
Google's California spaceship is pretty much the crown prince of amazing office spaces, but did you know that their NYC building is just as awesome? Full to the brim with games, bits of tech history, colorful & modern decor, slides, a number of different food options and, rumor has it, a water tower, chances are your regular old workplace sucks in comparison. I mean, it is Google, what were you expecting?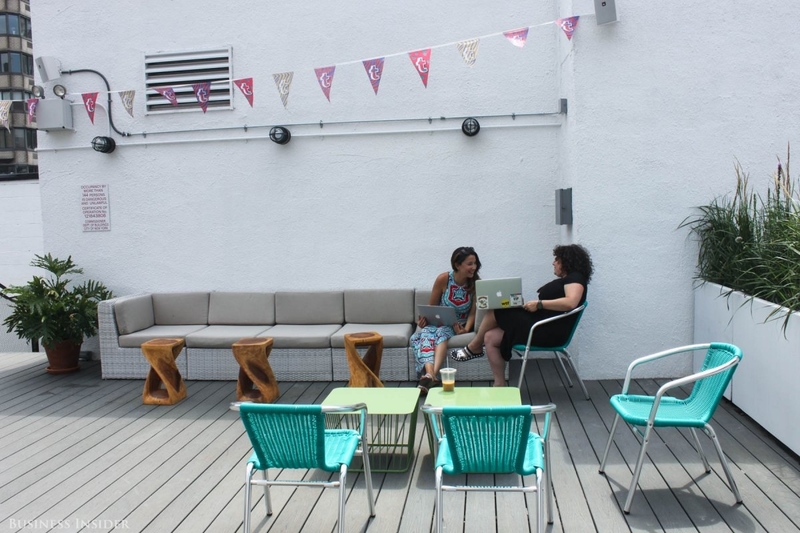 35 East 21st Street, Flatiron
When they're not curating some of the weirdest memes on the internet, the fine people of tumblr are maxing out in one of the sickest office spaces in New York. Seriously, this place has got it all – a massive film projector, fully stocked bar (and tap!), rooftop access, ping pong and, in true tumblr style, a "GIF Booth." Honestly, it's kind of a wonder that any actual work gets done here.
Hell, we're pretty much ready to move in ourselves.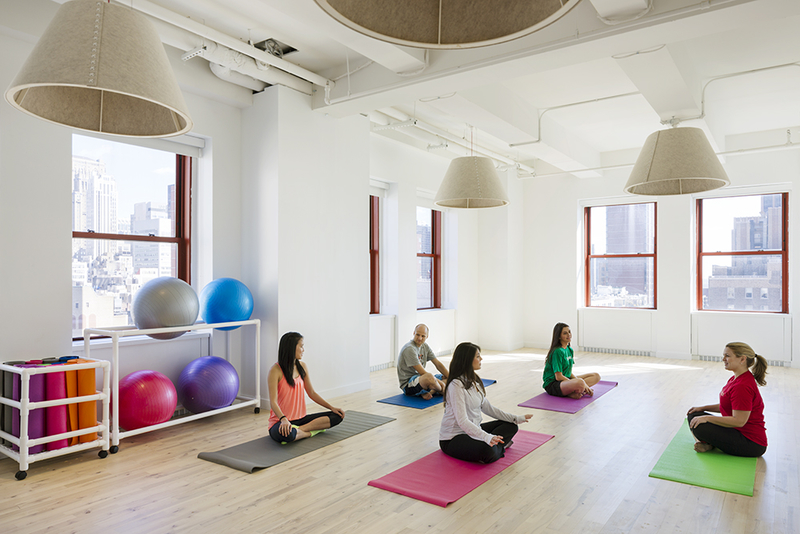 The Literal Empire State Building
After years in lower Manhattan, the stock photo company Shutterstock made moves to the Empire State Building in 2014. And with tons of cozy nooks, hanging chairs, communal spaces and even an in house yoga studio, their new digs practically scream tech company.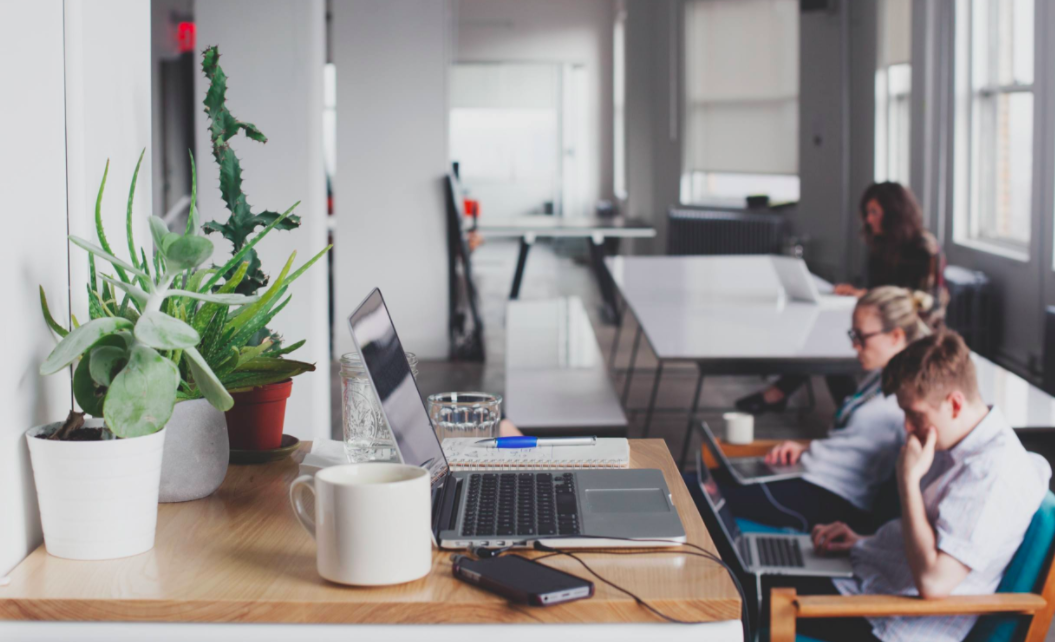 401 Broadway, 26th Floor
You may not know about Artsy yet, but trust us when we say that you should. The digital marketplace has been taking the art world by storm since its demo in 2011 and shows no signs of slowing down anytime soon.
An art website by trade, it would make sense, then, that Artsy's Lower Manhattan work space is totally amazing. The space itself is full of clean lines, modern work areas and absolutely stellar skyline views. And while sure, it doesn't have all the bells and whistles of some other office spaces we know (ahem, Google) we still can't help but be in awe.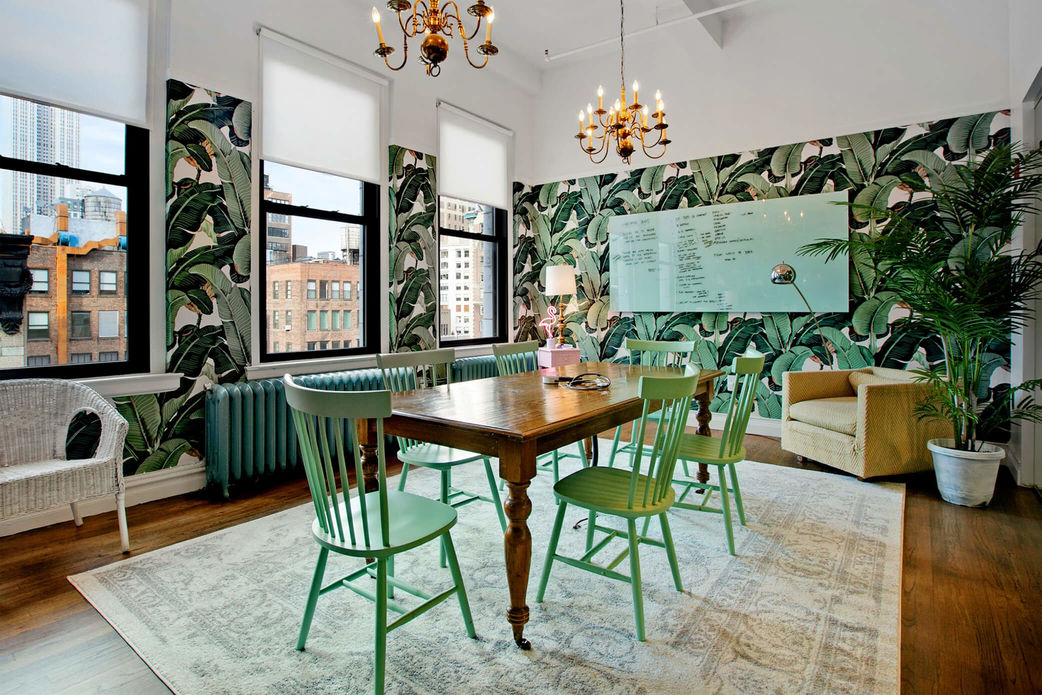 40 W 25th Street, 12th Floor
Having just moved to their new offices in March of last year, it's not really shocking that the cloud-based software company Ceros has a pretty cool space. Hoping to implore their employees to, and I quote "Give a Shit", Ceros's Flatiron office is a testament to style, complete with a sleek, old-school pub, bright wallpaper and more.
Featured Image Credit: Ceros