Summer is one of the busiest times for the city of Chicago. There are countless food festivals highlighting everything from food trucks to margaritas, Millennium Park runs a concert series, movies are played in the hundreds of parks around the city, and music fiends flood the city for festivals such as Lollapalooza and Lake Shake.
In the summer of 2019, Chicago is about to deliver another hot ticket with the first ever ComplexCon outpost.
Two years ago, Complex had their inaugural convention ComplexCon in Long Beach, CA, with help from both music business juggernaut Pharrell Williams and artist Takashi Murakami. Instead of making it difficult to go through the roster and have to pick and choose what you really want to see instead of what you'd like to see, but could do without, ComplexCon's structure is much different than your average convention.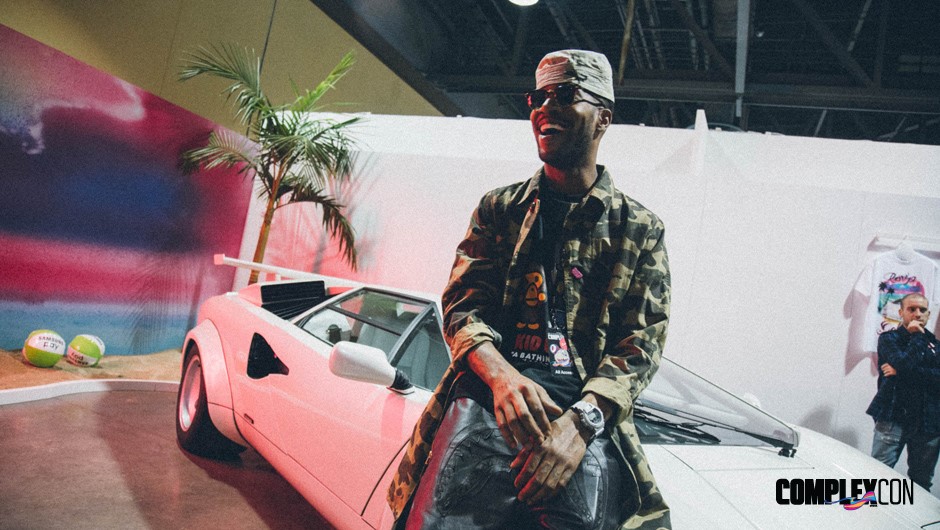 Understanding that conventions are often too big to see everything, the geniuses at Complex chose the daytime activities to center around food and shopping while the evening portion of each day was dedicated to music and live performances. Their annual November event has grown tremendously, which has given them the idea to expand to another city: Chicago.
In their announcement of the event, Complex said, "For the last three years, ComplexCon has brought the URL to IRL on the West Coast with an emphasis on highlighting the best our world has to offer in pop culture, music, style, art, food, innovation, activism, and much more. The most recent one saw more than 60,000 people attend the two-day cultural experience, making it our most successful one yet. Expect ComplexCon Chicago to bring that same energy, while simultaneously celebrating the city's influence on the cultural landscape."
ComplexCon Chicago will take place July 20 – 21 at McCormick Place and will pay homage to the city's contribution to pop culture.
Tickets have yet to go on sale, but if you stick close to the ComplexCon Instagram, details will be released closer to the event.
Will you be checking it out?
Featured Image Credit: ComplexCon Facebook