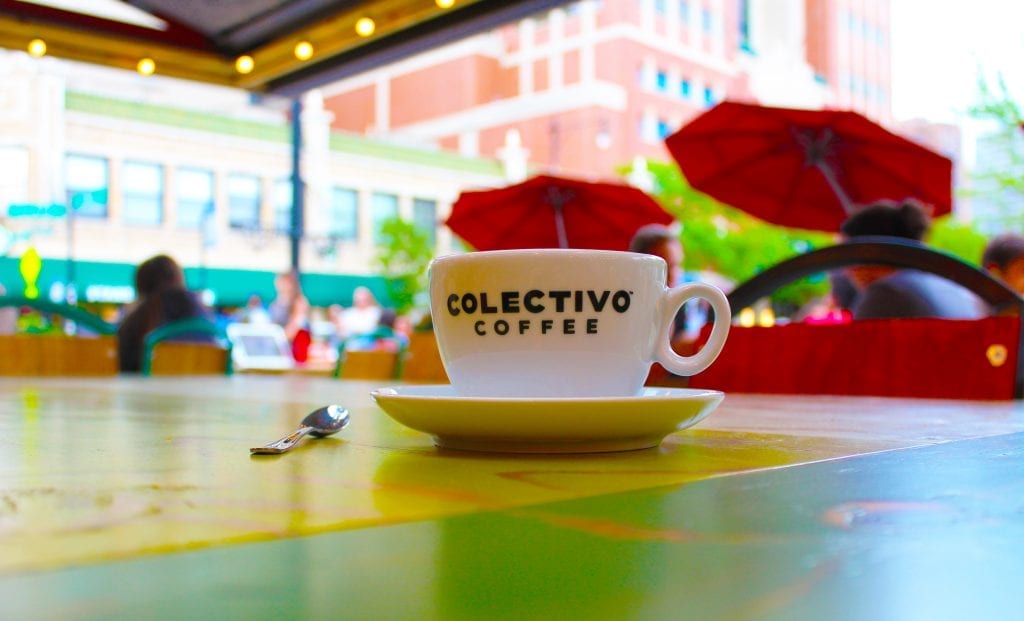 About Colectivo
Opening its 17th location and the first outside of the Milwaukee and Madison areas of Wisconsin, popular coffee company, Colectivo, has made the move to the Windy City. Located at the corner of Clark and Deming in Lincoln Park, the cafe opened its doors this week in a space previously occupied by Einstein Bros. Bagels. A space that afforded the cafe an opportunity to truly express itself in a new market.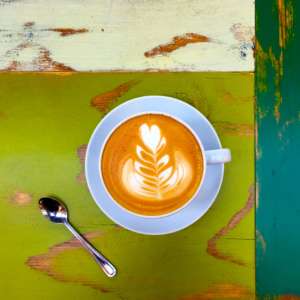 Colectivo, a word for the artful and funky public transit buses in the parts of the world where coffee is grown and sourced, embodies the culture the coffee roaster is looking to emulate. Focusing on intentional, unique, and welcoming coffee, food, and design, this coffee house is a vehicle for building a community.
Embedding themselves and their coffee into their communities, the team behind Colectivo made the decision a long time ago to pour into those who invest in their business. Making a commitment to the Lincoln Park neighborhood, Colectivo plans to host local events, to be announced at a later date, partnering with other local Chicago companies for the betterment of the community as a whole.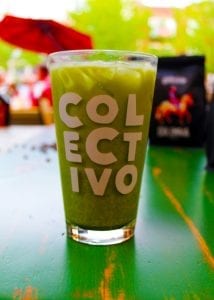 Known for their signature session roasted coffees, Colectivo has always focused on letting the origin of their coffee and its characteristics determine how each blend is roasted. Along with their verbose coffee line, the company also boasts brands such as Letterbox Fine Tea, Troubadour Bakery bread and pastries, and Colectivo Keg Company beers, all of which are offered at their Lincoln Park spot.
Everything at Colectivo, from the coffee and bakery items down to the decor, is handmade. Blurring the lines between inside and out, Colectivo hopes to create an inviting space; one where customers feel welcome. Offering weekly coffee specials, the coffee brewing at a Colectivo cafe is never the same each time you walk through the door, challenging their customers to try new coffee roasts that they may not have previously considered.
Other menu items include traditional espresso drinks such as Macchiato and Coronado, chai and iced drinks like Matcha Latte and Masala Chai, to Mango Peach Ginger smoothies and Angelic organic white tea.
The food and bakery items are made fresh daily and driven down to Chicago from Milwaukee, where the bakery arm of their business, Troubadour Bakery, is based. With an array of pastries, sandwiches, and burritos, you can plan to come for the coffee and stay long enough to grab dinner, a beer and hang out on the extra-large patio with an outdoor fire pit, a rarity in Lincoln Park.
Plans for Chicago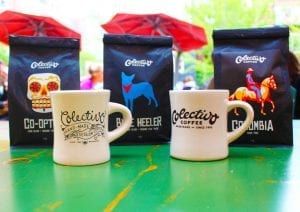 Colectivo's entry into the Chicago market was a welcomed challenge; one that the company had its eye on for years and did not take lightly. In fact, the company's Madison trio of cafes that began in 2013 was the first step in preparing them for their move to Chicago. Their Chicago move was motivated by two main reasons: to better themselves by being surrounded by great competition and to capitalize on Chicago's vibrant neighborhood scene. Colectivo is a neighborhood company, after all.
And it doesn't stop in Lincoln Park. Colectivo plans to open three total Chicago locations, so as to not operate like a satellite business, but rather a local one. And according to a company spokesperson, three is the sweet spot for doing just that.
Colectivo has announced Logan Square for their second location, with construction beginning this summer and an opening slated this fall. While not officially announced, the third location is planned for a neighborhood more north of Lincoln Park.
Once all three Colectivo cafes are up and running, make sure to visit each one. All locations are sure to have an individual feel, taking cues from the neighborhoods in which they sit for decor, events, and weekly specials.
Located at 2530 North Clark Street and open from 6am – 10pm daily, join Colectivo Coffee Roasters in Lincoln Park this week as they celebrate their grand opening.
What Chicago neighborhood would you like to see a Colectivo open in? Tell us in the comments below!