Get Ready to Be Amazed
If you've ever experienced a Cirque du Soleil performance, you probably felt entertained, in awe, and maybe a little nervous. How can someone flip like that without even breaking a sweat?
Maybe you've had the pleasure of attending some of their most popular shows like Dralion, which infuses Chinese tradition with a modern circus approach, or the Michael Jackson THE IMMORTAL World Tour, of which they're also the masterminds. This time, you're in for a treat because Cirque du Soleil will be back in Chicago with another amazing show.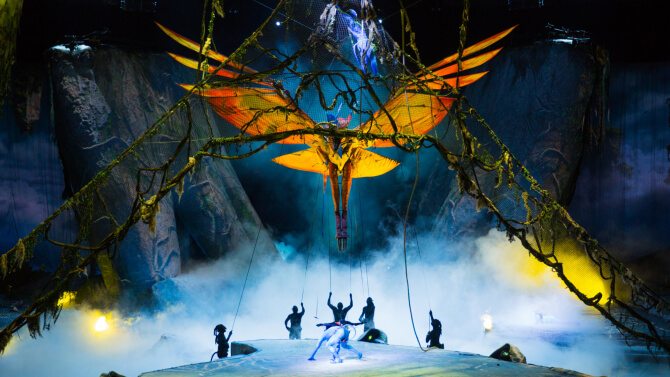 Cirque du Soleil: TORUK The First Flight is based on James Cameron's critically acclaimed 2009 live-action/animated feature film Avatar, and it will no doubt be incredible to see his visual masterpiece interpreted and brought to life by such talented performers and set designers. This performance will surely transport you to the beautiful world that is Pandora. If you've seen the film, you're probably excited to see how they'll portray the stunning effects and imaginative creatures from the big screen to the stage.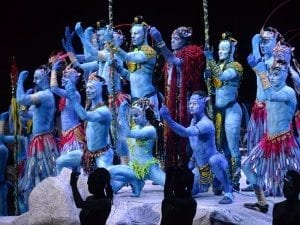 If you haven't seen the film, Pandora is a lush alien world with beings called the Na'vi, a 10-foot tall, blue-skinned, humanoid race with their own culture and unique way of communicating.  These beings are strongly connected to the creatures and nature that surrounds them on Pandora. Their 'Tree of Souls,' which allows them to spiritually connect with loved ones who have passed on, is one of the many aspects of the film that made it so impressive, and what will make this stage performance so beautiful.
Trippy, right? Now you have the chance to see the beauty and wonder of Avatar before your very eyes. For more information about the show and to purchase your tickets, visit their website. Get your tickets soon, because this show's going to be a big one this summer.
Where:
United Center
1901 W Madison St.
Chicago, IL 60612
When: August 3 – 7, 2016