The masters of performance explore new landscapes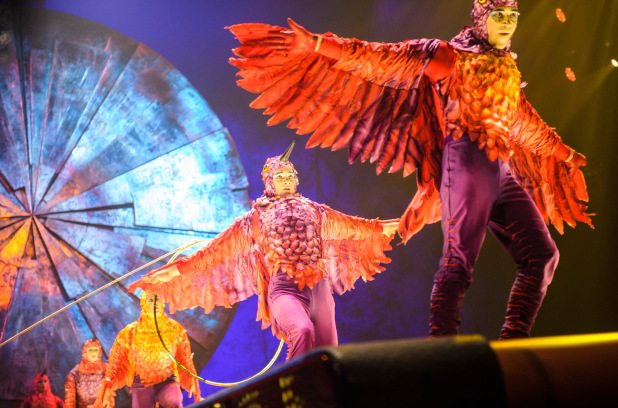 Cirque du Soleil is coming back to Chicago! As you may know, Cirque du Soleil brought their production of TORUK: The First Flight to Chicago last August. Tomorrow night marks the premiere of their latest show, Luzia, at the United Center from July 21 – August 20, 2017. Attendees can expect to enter into a redesigned white-and-gold Big Top in the United Center parking lot, giving audience members the feeling of getting away from reality and into a dreamy vacation.
As the company's 38th original production since 1984, Cirque du Soleil is inviting you to join them on a trip to an imaginary Mexico, rich in visual surprises. There will be acrobatic routines, some even involving water which is a first for Cirque du Soleil. Luzia is described as "a waking dream of Mexico" and is inspired by Mexico's energetic culture, creativity, and magnificent landscapes. The cast features 44 spirited people from diverse backgrounds, and they will entertain you with their acrobatic and engaging performances.
Each and every time, Cirque du Soleil never fails to amaze us with their incredible spectacles. We're sure this edition will be no different!
Big Top tickets are available to purchase now on their website. Visit www.cirquedusoleil.com/luzia for more information, and check out this preview video in the meantime. If you want to learn more about Cirque du Soleil events around the nation and how to get the best deals on tickets, our friends at Main Event Specials have everything you need to know.