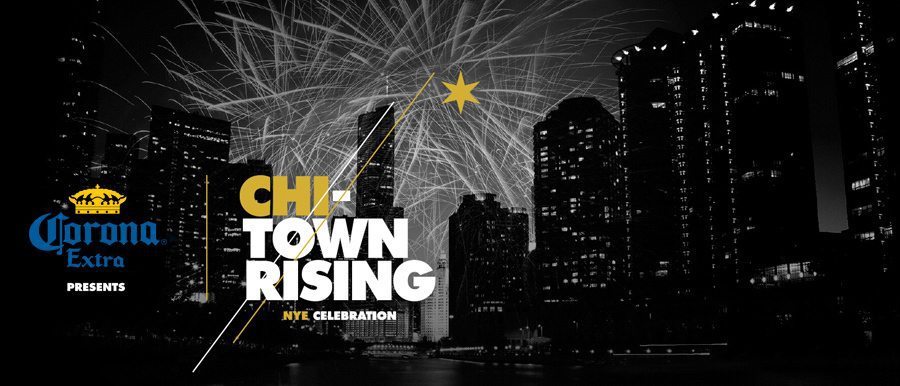 One of the biggest New Year's Eve celebrations in the country is almost upon us. Don't miss unparalleled views of the best festivities in Chicago. Here's everything you need to know to ring in 2017 at Chi-Town Rising New Year's Eve.
Where It's At
Chi-Town Rising New Year's Eve takes place at Pioneer Court, which is where the Chicago River meets Upper Michigan Avenue on the Mag Mile. There are two viewing areas available. The North Viewing Area is located north of the River, between Michigan Avenue and Columbus Drive. This is also where activities and broadcasting from NBC5 will take place. The South Viewing Area is located on Upper Wacker Drive, between Michigan Avenue and Columbus Drive. This is the closest point to the Rising Star and also where musical guests will perform.
Entry Rules
All ages are welcome to attend Chi-Town Rising New Year's Eve! All attendees must have a registered ticket to enter. Keep in mind that a ticket does not guarantee entry, as this event reaches capacity very quickly. Entry after 9pm is when space could be less available. It's best to arrive early. When you register, make sure to provide your cell phone number so that you can receive real-time updates on footprint levels during the event.
What to Wear
As we all know, temps are going to be pretty chilly at the end of December. If you're planning to attend this outdoor event, make sure you're winter-ready. A heavy coat, gloves, hats, earmuffs, scarves, and durable shoes are highly recommended. Layering is always smart as well. Save that sparkly New Year's dress for indoors!
What to Do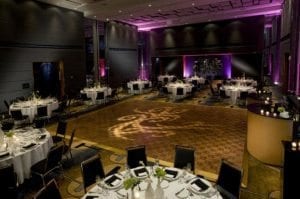 Other than joining the countdown and watching midnight fireworks, there'll be a lot of festivities in and around the area to keep you entertained.
Stop by the Corona Extra Beach House and listen to music by DJ MATOMA on the outdoor viewing deck as you enjoy Corona, wine and spirits. If you're looking for a VIP experience, The ARENA Club is a heated lounge and premium viewing area with gourmet food and unlimited beer, wine, and prosecco.
Howells & Hood, a restaurant that's steps away from the event, offers in-and-out privileges, passed hors d'oeurves, and a prosecco toast. You can also visit the Hard Rock Cafe for an appetizer buffet, a 4.5-hour top shelf cocktail reception, and music from DJs spinning until 4am. Family Countdown Celebration on Mag Mile from 3pm – 6pm Wrigley Square, free admission, activity stations with how people celebrate around the world.
Looking for something kid-friendly? There's a Family Countdown Celebration on the Mag Mile from 3pm to 6pm. Admission is free and there will be activity stations showing how people celebrate New Year's Eve around the world.
Where to Stay
Chi-Town Rising is partnered with both the Hyatt Regency Chicago and the Sheraton Grand Chicago, both offering unbeatable views of the action and indoor parties to celebrate. Book a room at one of these hotels here. The Hard Rock Hotel is also within walking distance of the event and is hosting a top-notch party. Visit their website to find rates.
Get yourself pumped and watch this minute countdown to last year's midnight celebration!