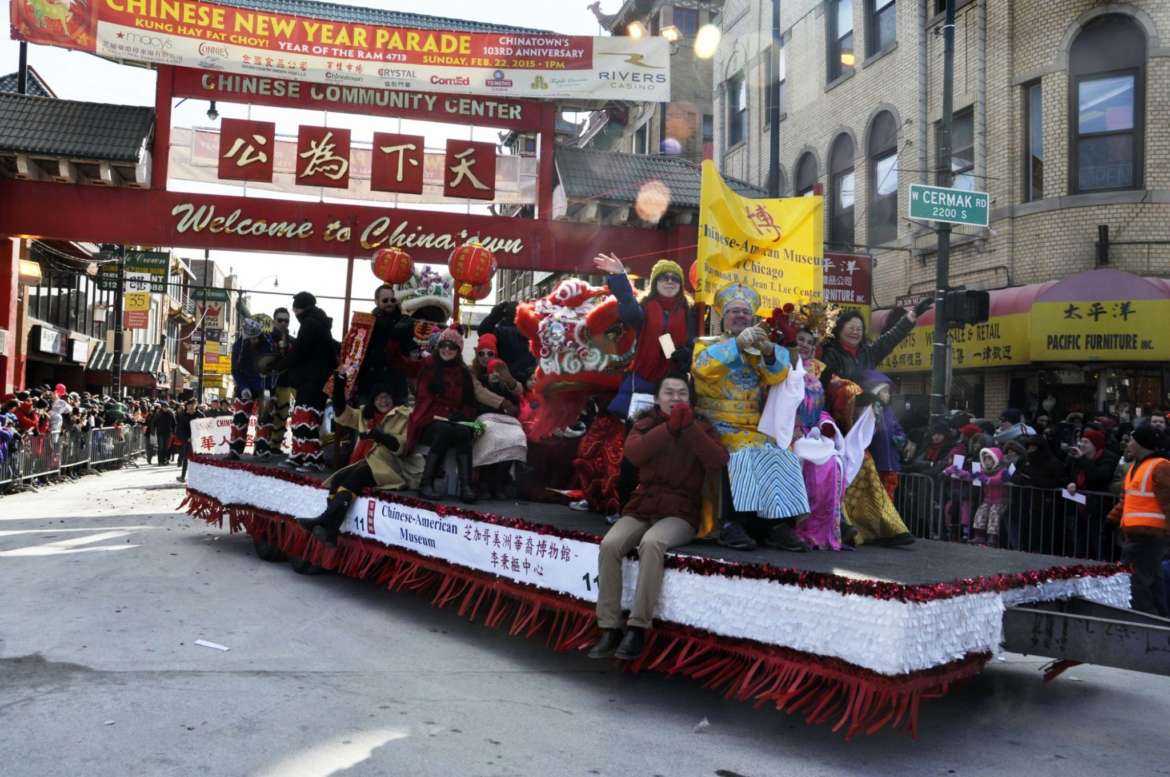 Although New Year's Eve passed, we can still celebrate new beginnings.
Chinese Year New, or the Lunar New Year, is one of the biggest events in Chinese and Chinese-American tradition. The Chinese New Year is from Friday, February 1 to Saturday, February 9. The cultural zodiac is represented by 12 different animals, and February 5th  marks the Year of the Pig. The pig symbolizes characteristics like hard-working, peace-loving, and understanding.  So, this really is the year to be your best 'you' yet.
In case you didn't know, Chicago's Chinese community is incredibly vibrant. The city is actually the second oldest settlement of Chinese citizens in America. If you want to celebrate the Chinese New Year, you're in a pretty great place. Here are the best places to go.
A kickoff celebration of the Chinese New Year season will take place at 1 pm on Saturday, February 2 at the Chicago Cultural Center, featuring dances, music, martial arts performances, and food. More information provided here.
The Lunar New Year parade takes place for another year in Chinatown, obviously the best place to celebrate in Chicago. Starting at 1pm – 3pm, witness beautiful dragon dances and gorgeous floats through the Chinatown streets as you take in this spectacular tradition on Sunday, February 10. More information available here.
Are you a Northsider who doesn't have time to make your way South to Chinatown? Worry not – Uptown hosts a party of its own. The Argyle Lunar New Year Celebration returns with jaw-droppingly colorful dances and festivities that run from 1pm – 2:30pm on Saturday, February 9, beginning underneath the Argyle Red Line station.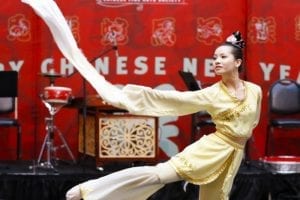 The Chicago Symphony Orchestra is ringing in the Chinese New Year with instrumental performances by China National Perking Opera Company, Hubei Chime Bells National Chinese Orchestra, and opera superstars Yu Kuizhi and Li Shengsu. The concert starts at 3pm on Sunday, February 10. Tickets available here.
On February 2nd, the museum is hosting an array of events in celebration of the Chinese New Year. Activities include storytelling, gallery tours, artmaking, Chinese music, games and more. Check here to see all that's happening.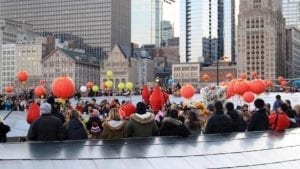 Head to Maggie Daley Park for a Lantern Celebration, on February 2, from 4:30 – 7:30 pm. Amazing performances and colorful parades are included.
Part of Navy Pier's "Global Connections" series, a display of dances, martial arts, and traditional Chinese music in honor of the Chinese New Year season will take place at the Aon Grand Ballroom on Saturday, February 16 from 1pm – 5pm.
While watching The Bulls battle New Orleans Pelicans, live entertainment honoring Chinese New Year will be present through the duration of the game.  Chinese families are welcomed to use the code NEWYEAR, for a discount on Chicago Bulls tickets. More information here.
Chicago Restaurants
Celebrating the Chinese New Year doesn't feel complete without a taste of some delicious eats.