At some point along your timeline of urban living, you are bound to be burdened with terrible neighbors. You know the types—having loud sex at random hours of the day, not cleaning up after their pets, and/or throwing obnoxious parties on weeknights. And of course you can hear everything going down on the other side of those paper-thin walls.
Trust me when I say we can relate.
Digital Third Coast recently released a study on Chicago's most annoying neighborhoods of 2018, and boy, they are accurate AF. Totaling up complaints of dog poop, garbage in the alleyways, and unnecessary noise, the neighborhoods that came out on top should really come as no surprise, especially if you live there.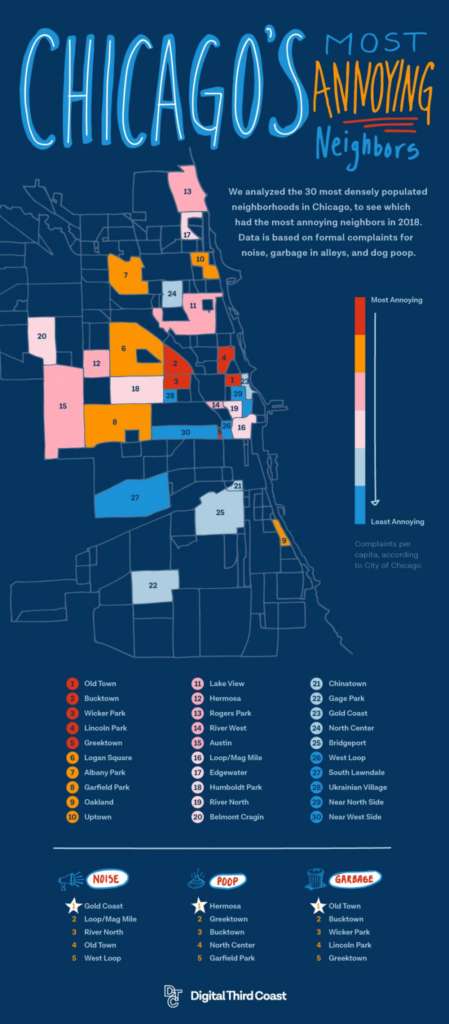 *Today's featured image is brought to you by An Annoyed Chicagoan who was sick of people letting their dogs defecate on his flowers. The perturbed local sculpted Shit Fountain himself and displays it outside his East Ukranian home as a reminder to passing pet owners to clean up after their animals. You can find it yourself near the corner of Wolcott and Augusta.
Are your neighbors the worst? Let us know your horror stories in the comments below!
Featured Image Credit: Youtube