Our favorite summer holiday is upon us – the Fourth of July! This year, grab your beers, BBQ food, and most patriotic outfit and head out to the city and burbs to catch some spectacular fireworks displays. This year, towns across Chicagoland celebrate the Fourth with parades, parties, and those twinkly explosions in the sky we all love so much. Don't limit yourself to the city. Here are the best places for 4th of July Fireworks throughout Chicagoland this year.
Read More: Top Hotels in Chicago for 4th of July This Year
https://www.instagram.com/p/Ct9mXpBssSi/
600 E Grand Ave, Chicago, IL 60611
Chicago's favorite Fourth of July Fireworks display will occur Saturday, July 1, at 9 PM sharp! Our city's premier waterfront destination is perfect for catching a patriotic display while you enjoy all the action Navy Pier offers. Grab some food and drinks and prepare for an incredible, bright display.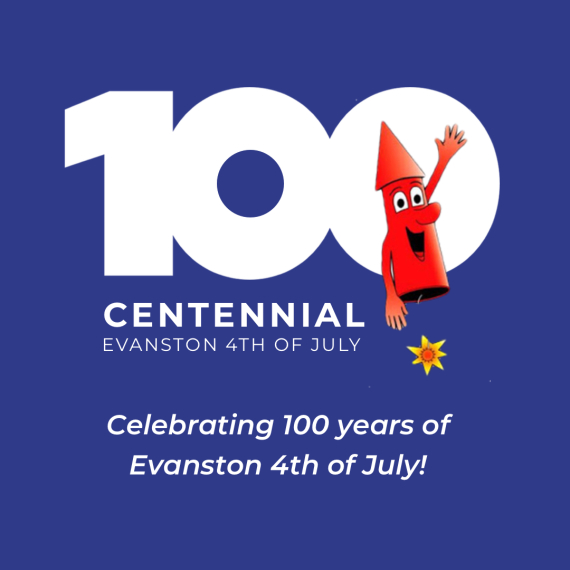 1700 Sheridan Rd, Evanston, IL 60201
This year, Evanston will celebrate its 100th Independence Day as a city, and there is no shortage of activity! On July 4th, head to Evanston to participate in family playground activities, the Kids Fun Run, a parade at 2 PM, a concert at 7:30, and the fireworks show at 9:30. Free parking will be available in downtown public parking garages. 
https://www.instagram.com/p/Ct-NnIzJNhK/
2001 Patriot Blvd, Glenview, IL 60026
On July 4th, in Gallery Park, you'll find all the Fourth of July activities in Glenview. Starting at 11:15 AM, the town will be hosting their annual parade. Then, at 6 PM, you'll find a live DJ and food vendors, followed by a live band and fireworks at 9:20. 
https://www.instagram.com/p/Ct-O_e7teiY/
5333 Prairie Stone Parkway, Hoffman Estates, IL 60192
Coming to Hoffman Estates this year is the Northwest Fourth-Fest. From June 29th to July 2nd, you'll find tons of entertainment for the whole family. With live music, including Chicagoland's favorite Beatles cover band, American English, Northwest Fourth-Fest is the perfect way to spend the holiday weekend. On Sunday, July 2nd, the fest will be blowing off an awesome fireworks show at 9:30 PM. 
https://www.instagram.com/p/Ct20Z0MrPDL/
10601 Central Ave, Oak Lawn, IL 60453
You can catch a patriotic fireworks display at Richards High School in Oak Lawn. The fireworks will be bright, loud, and patriotic starting at dusk for the perfect end to another great Fourth of July in Oak Lawn!
https://www.instagram.com/p/Cs1s1KYvacU/
2601 Dempster St, Park Ridge, IL 60068
On July 3rd, you'll find Fourth of July fun taking place in Park Ridge. From 6:30-8:00 PM head out with the kids to enjoy the DJ and Children's entertainment. Live music starts at 8 PM, with fireworks set to go off around dusk. One thing to keep in mind is that grills and alcohol are prohibited. Be sure to get there early to grab a great spot! 
https://www.instagram.com/p/CtsVFrNNOKD/
500 W Bryn Mawr Ave, Roselle, IL 
In the Northwest Suburbs, the quaint town of Roselle will host their annual fireworks display again. Starting at 7:30 PM at Lake Park High School West Campus, the community is invited to gather for food trucks, music, and a fireworks display at dusk. 
https://www.instagram.com/p/BWpj-KJBJjF/
Hamilton Lakes, I390 & Park Blvd, Itasca, IL 60143
One of the biggest Fourth of July celebrations returns to the Village of Itasca this weekend! At Hamilton Lakes business park, the party starts at 5 PM with restaurant stands and food vendors, plus one of our favorite breweries, Church Street Brewing, will be serving up some of their popular brews. Stick around for an outstanding fireworks display at 10 PM. 
Featured Image: Navy Pier Facebook