Just in case you forgot, here's your daily reminder that the Chicago Riverwalk is totally awesome.
Earlier today, the Urban Land Institute (ULI) announced that our very own riverwalk is one of 13 international recipients of the 2017-2018 Global Awards for Excellence. Often hailed as a kind-of gold standard for civic planning, the award is a massive honor for both the riverwalk's designers and the city as a whole. This is the 19th major award presented to the project since its construction began.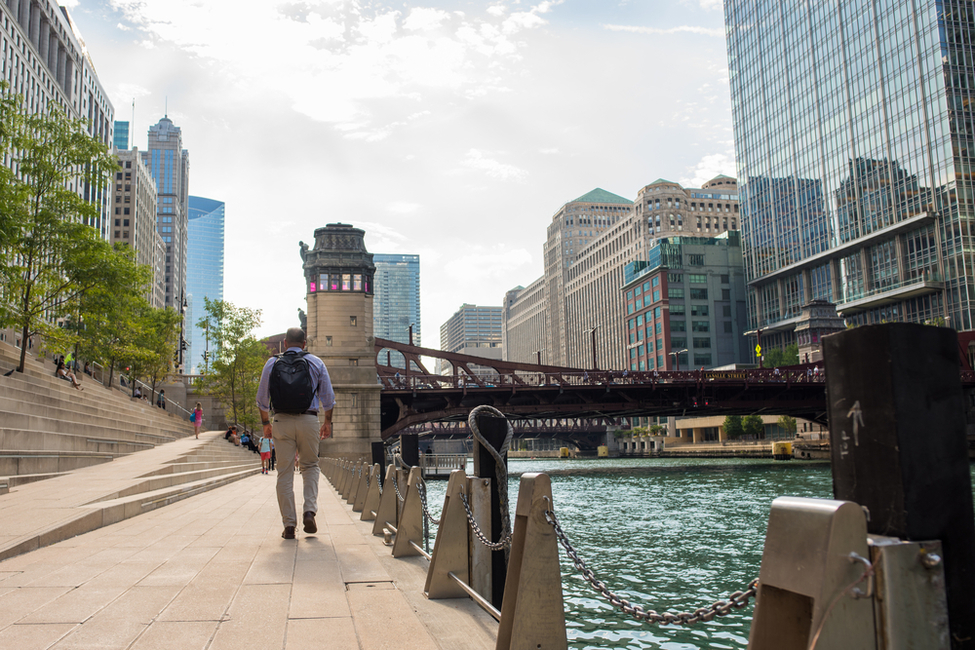 But what does it take to receive such an accolade, you ask?
Well, according to Global Awards Jury Chairman Wendy Rowden, this year's winners "demonstrate a thoughtful, innovative approach to urban development that [adds] to the sustainability and livability of the communities in which they are located. They represent the type of development that will withstand the tests of time and change."
The Chicago Riverwalk, designed out of 1.25 miles of repurposed waterfront infrastructure, appears to have accomplished just that.
Other recipients of the ULI Global Awards for Excellence 2017-2018 include:
Azkuna Zentroa, Bilbao, Bizkaia, Basque Country
Buffalo Bayou Park, Houston, Texas, United States
Downtown Allentown Revitalization District, Allentown, Pennsylvania, United States
Emeryville Center of Community Life, Emeryville, California, United States
Half Moon Village, Half Moon Bay, California, United States
Kashiwa-no-ha Smart City, Kashiwa City, Chiba Prefecture, Japan
Marine Gateway, Vancouver, British Columbia, Canada
Milwaukee RiverWalk, Milwaukee, Wisconsin, United States
Oasia Hotel Downtown, Singapore, Singapore
Pearl, San Antonio, Texas, United States
University Center- The New School, New York, New York, United States
West Don Lands, Toronto, Ontario, Canada
For more information on the Chicago Riverwalk, the ULI and more, head to the Global Awards for Excellence website here.