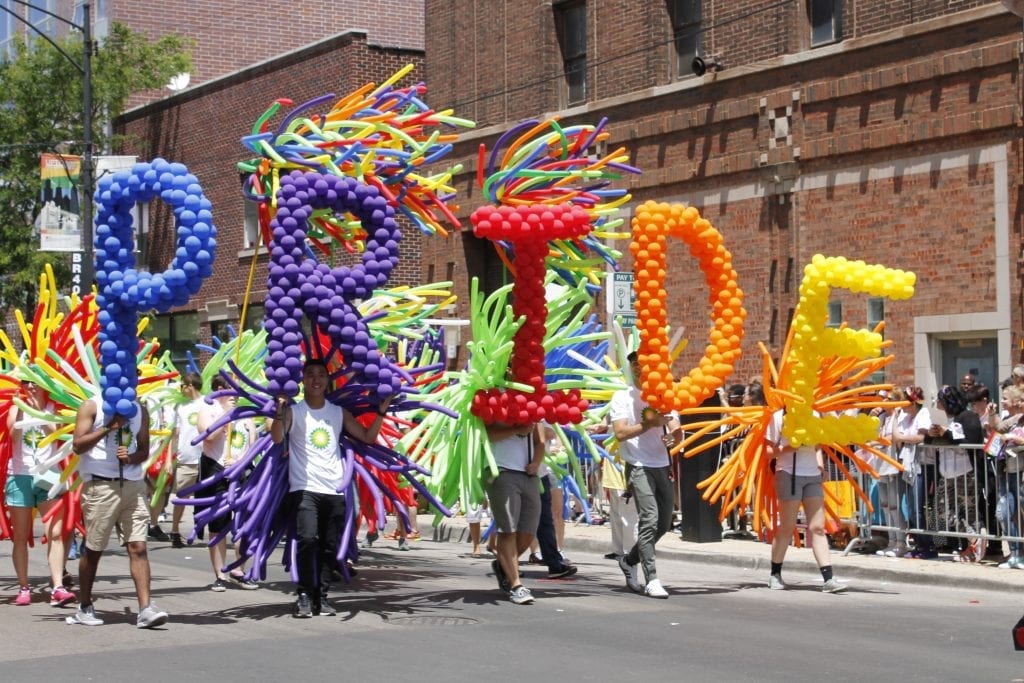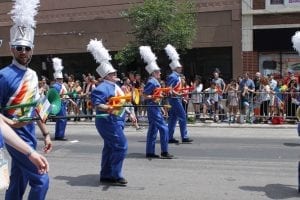 Chicago got a little more colorful this past weekend as more than 150 entrants marched in the Chicago Pride Parade. The event never fails to liven up the city's streets on the last Sunday of June. This year was no exception, featuring magnificent floats, costumes and performances. Cool temperatures and just the right amount of a Windy City breeze kept everyone happy and energized. With some help from a rainbow-clad crowd, the annual celebration of LGBT pride had a successful 48th run.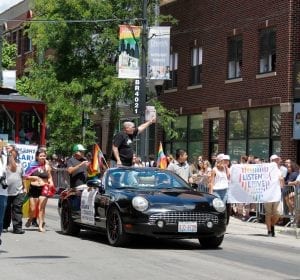 Grand Marshal Lea DeLaria received a warm Chicago welcome from ecstatic parade-goers. She worked the crowd and seemed to be right at home in the spotlight. Politicians including Mayor Rahm Emanuel and Senator Tammy Duckworth also marched in the parade to show their support for the LGBT community. Several local businesses and organizations were featured and supplied the crowd with candy and colorful beads. Chicago bar Sidetrack produced an entertaining float for the occasion, and a rainbow W flag flew from the top of the Chicago Cubs float. National businesses represented by their local LGBT employee groups also made a show of their support as part of the festivities as well.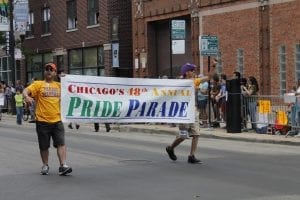 Plenty of Chicago Pride regulars brought their share of flair to the parade. Lakeside Pride Marching Band provided classic marching tunes accompanied by baton twirlers and dancers. Riders from Bikes and Mics sported impressive Star Wars costumes, and as always, Folia Brasil put on a show full of feathered headdresses and fabulous dancing. Balloons by Tommy brought back the iconic rainbow PRIDE display and their amazing rainbow-maned unicorn balloon suits.
Overall, the day was a great success. Thousands of people came together to embrace Chicago's diverse LGBT community and enjoy a little entertainment. This grand finale marked the last of Pride Month's festivities, but made sure to end things on a high note.
All Images Courtesy of Becki Bolinger