June is the Month to Let Your Pride Shine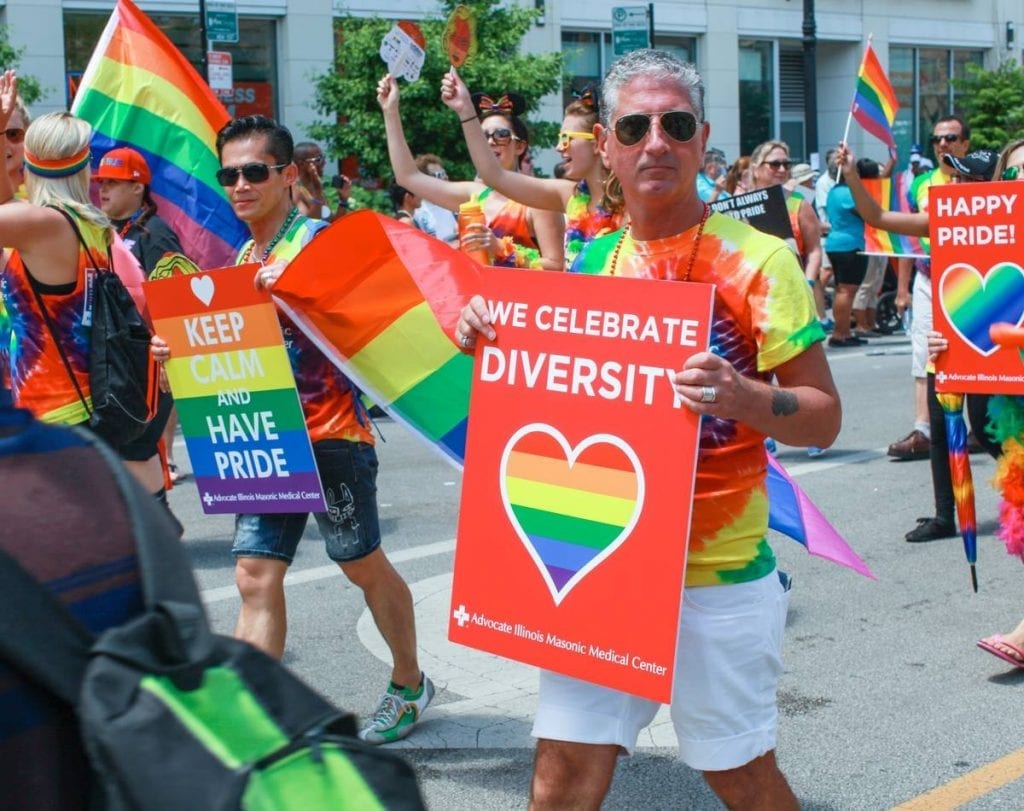 It's that time of year again! If you don't fly the rainbow flag year-round, now's the time to pull it out. Celebrate the LGBTQ community for the 48th year in a row this month at the annual Chicago Pride Parade. Recognized as one of the largest Pride events in the world, this four-mile long, two-hour parade is the jewel in the crown of Chicago Pride Month.
The Details
The Chicago Pride Parade will take place on June 25, the last Sunday of the month. Once again, the parade will make its way from the intersection of Montrose and Broadway in Uptown down through Lakeview, ending at Sheridan and Diversey. Step off is at noon, but arrive early to grab a good spot along the route. Many of the restaurants and bars along the route can provide a comfortable spot to sit, sip and watch the show. No tickets or age limits at this event—the parade is open to everyone.
Special Guest
This year's Parade Grand Marshal is Lea DeLaria, known for her role in Orange Is The New Black. The actor, comedian, musician, and activist is also an Illinois native. As the first openly gay comic on television in America and a recipient of the Equality Illinois Freedom Award, DeLaria has certainly earned her place at the front of this show of LGBTQ pride. After all, while everyone loves the parties and the colorful displays that crop up this time of year, the parade is about more than just having a good time. It's also a reminder of the strides that have been made in achieving LGBTQ equality and the people who fought for the rights of the community.
For more information including tips and tricks, additional Pride Month events and more, check out chicagopride.gopride.com.