Family fun in Chicago's playful parks
The weather is getting a lot nicer in Chicago, and that means it's time to start enjoying some outdoor activities. In a generation where iPhone and tablets are the new norm, it's important to remind ourselves that getting outdoors and enjoying the fresh air is healthy, especially for our children. We put together a list of five of Chicago's best parks and playgrounds so you'll always have a new adventure to enjoy with your kids.
Adams Playground Park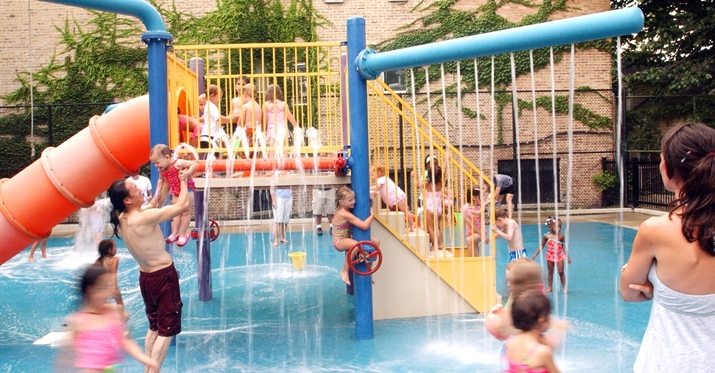 1919 North Seminary Avenue
Adams Playground is a treasure in the community and welcomes neighbors into the park all year. The park is on the smaller side, but surrounded by a shaded picnic area, a kid-sized basketball bucket with rubber balls, and a sandy play area. There is a section of swings, a jungle gym, and a climbing area. As if that doesn't sound fun enough, there are also party rooms to rent for birthday parties or other celebrations. During the summer, they turn on the sprinklers for a water playground with slides and fountains.
Berger Park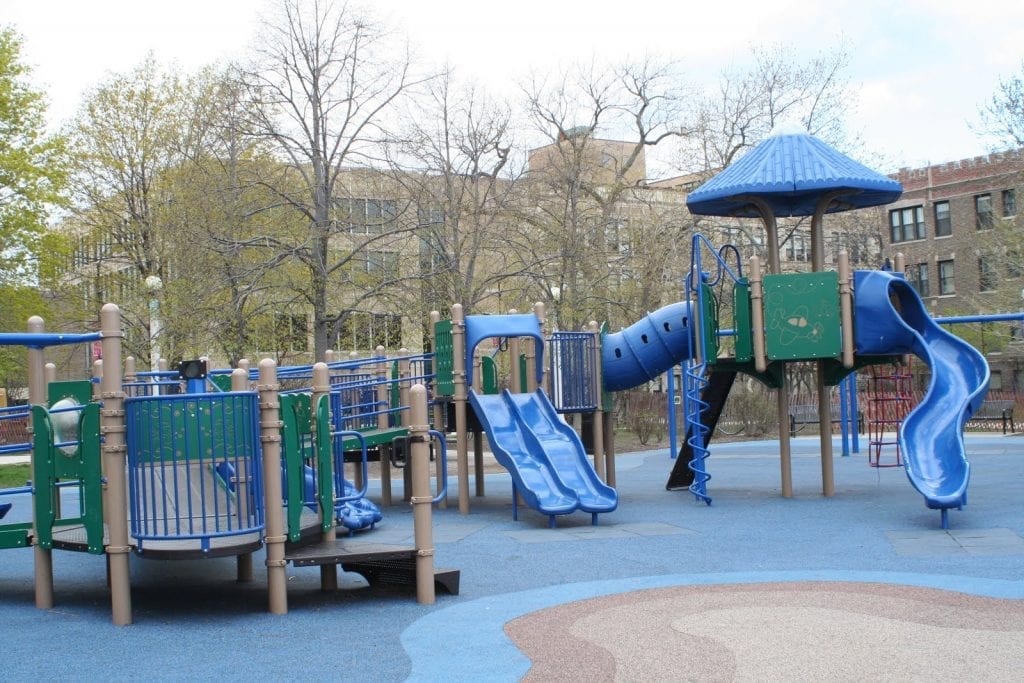 6205 North Sheridan Road
This park is a neighborhood icon, surrounded by a restaurant called the Waterfront Café and a coach house that is currently used as a theater. The water is just a few feet away, making the soft-surface pirate ship look like it just made its way ashore. The Cultural Center also offers their "Park Kids Program" here, an after-school program that keeps your kids involved after school.
Indian Boundary Park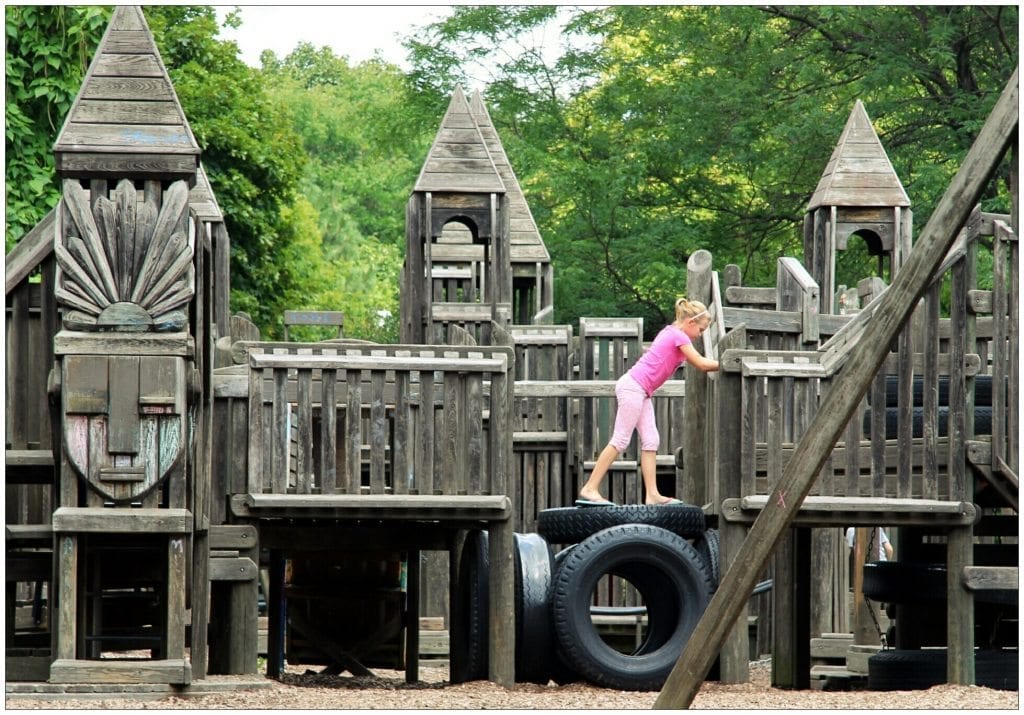 2500 West Lunt Avenue
Do your kids love playing hide and seek? If so, this is the spot for you. Indians Boundary Park's wooden maze playground is UNREAL and we definitely recommend the experience. The structure invites children to climb and defeat it, with many hiding places and foot bridges. The park also includes natural habitat gardens and a Nature Play Center.
Kilbourn Park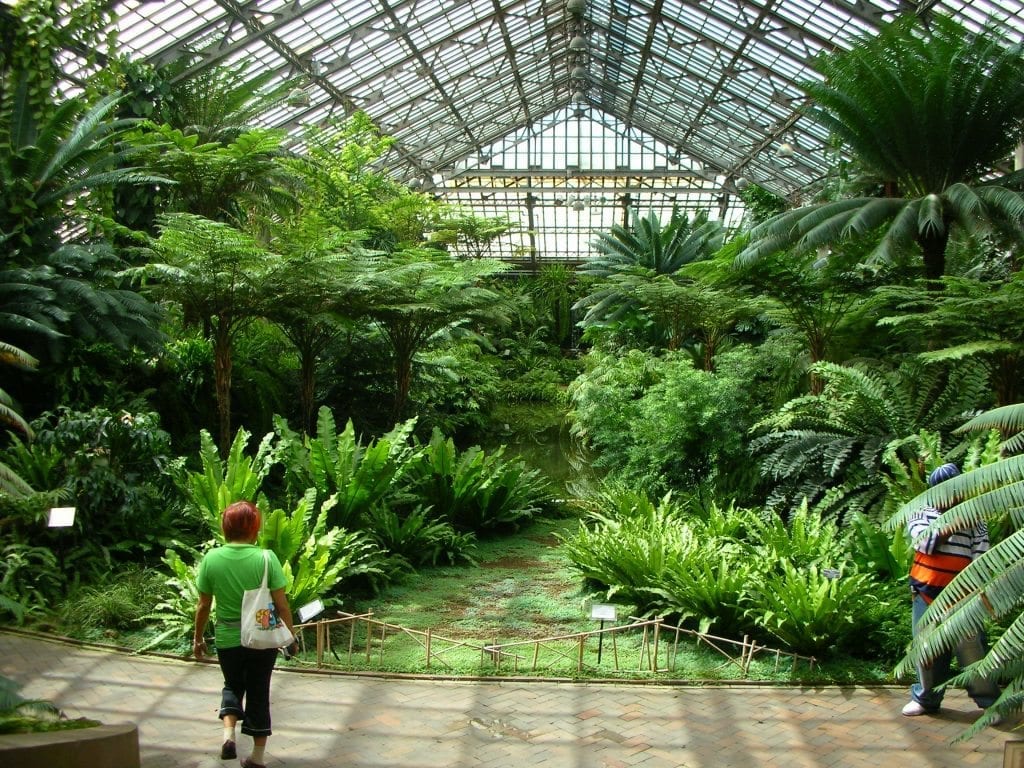 3501 North Kilbourn Avenue 
In addition to a well-maintained playground, Kilbourn Park also has a "teaching" greenhouse where adults and children can learn about gardening. The park offers youth programs that include environmental projects and arts and crafts. The first-ever public fruit tree orchard in a major metropolitan city was planted in Kilbourn Park at the Greenhouse in fall of 2008.
31st Street Beach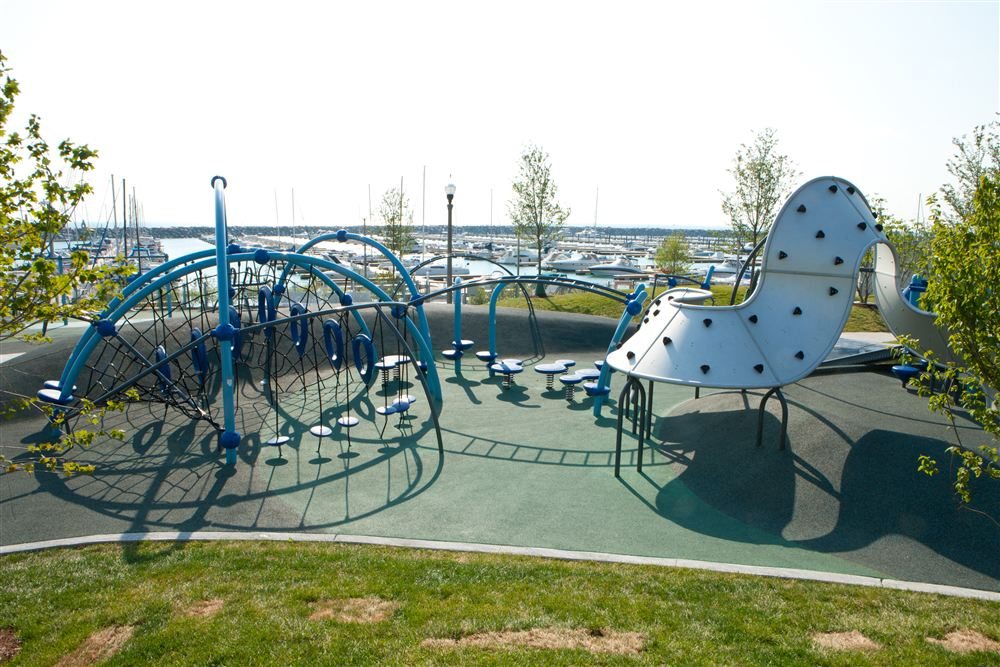 3100 South Lake Shore Drive
The awesome views of the Chicago skyline aren't the only thing that makes this playground awesome. 31st Street Beach has a lot of things to climb on: monkey bars, nets, and slides. Perfect for your future American Ninja Warrior. It's easy to spend your day at this playground with a great picnic area that makes for an awesome lunch spot.
Did we miss any cool playgrounds? Let us know in the comments below!
Featured Image Credit: Rogers Park / West Ridge Historical Society