May the Best Slice Win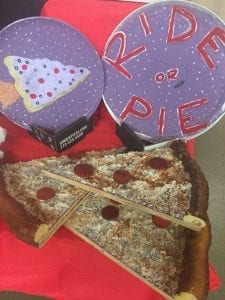 We like pizza. We like parties. So yes, we loved Chicago Pizza Party. This past Saturday, pizza lovers from across Chicagoland united for a pizza fest.
Tickets included rides to and from Bottled Blonde who hosted the pre and post-parties. Pizzerias from around the city brought 55 different pizza varieties to compete for "Best Pie in the Chi". From classics to specialty slices including Mac and Cheese, Italian Beef, and even Chicken and Waffles, it was all covered.
Ravenswood Event Center's warehouse-like space had neon signs bordering the room and slices of pizza throughout it. $20 covered entry into the event, where DJ Strategy, Jesse Seely, Calvin Cornel, and Rock City kept everyone entertained from 2pm – 9pm. Plus, there were games benefitting Fight 2 Feed, a non-profit working to eliminate hunger in Chicago.
Tickets within the event let you purchase Chicago Pizza Party merchandise, including t-shirts and hats, $2 pizza slices, $6 beer, and $8 glasses of wine or specialty cocktails.
Participating restaurants included: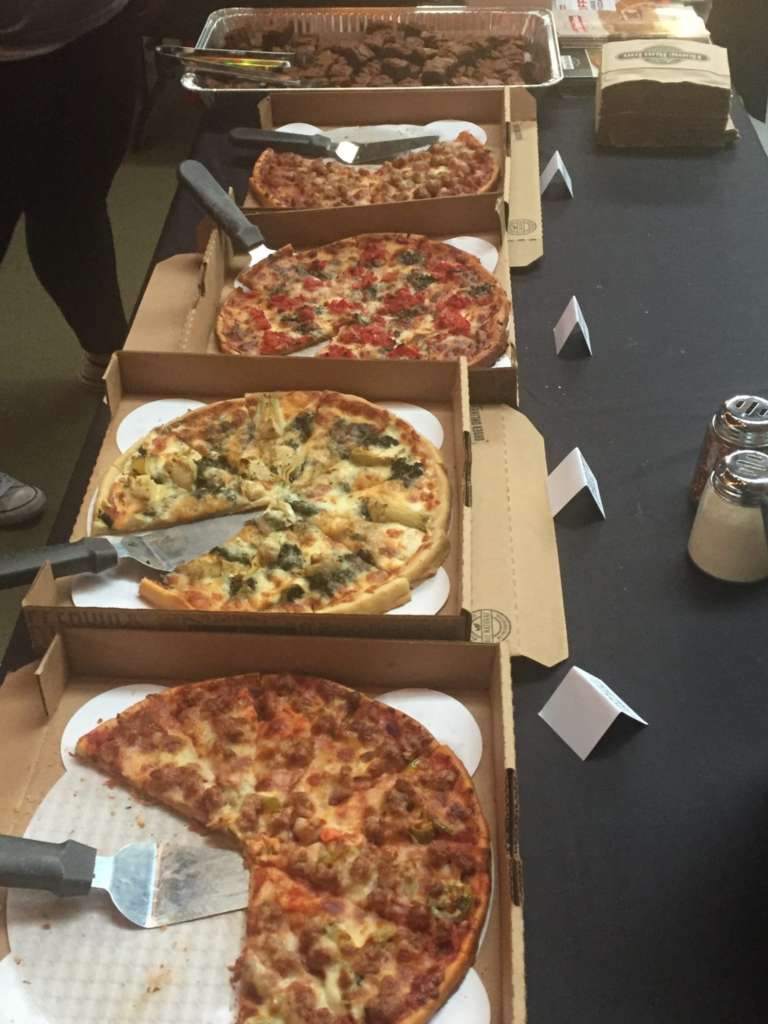 –Dimo's
–Lou Malnati's
–Bartoli's Pizzeria
–Pizzeria Uno
–Eataly
–Happy Camper
–Gino's East
–Salerno's Pizza
–Punky's Pizza & Pasta
–Uprising
–Connie's Pizza
–Home Run Inn
–Pie Eyed Pizzeria
–Bottled Blonde
–Big G's
–Warehouse
–Longacre Pizza Box
–Pizano's
–ORD Pizzeria
Plus bomboloni, Italian hole-less doughnuts, from Bombobar for dessert!
All attendees got to vote for the Best Pie and Bartoli's deep dish took home the prize and bragging rights for 2017! Find Bartoli's Pizzeria at Addison and Damen. Lou Malnati's was the runner-up.
Feeling left out? Don't worry if you missed it. You can still get your pizza fix. Chicago Pizza Summit is coming back for its second year on Sunday, April 9 in Wicker Park and Chicago Pizza Party expects to be back again next year.
Who do you want to see compete for Best Pie in 2018?