If you ask me, Mother's Day should be one of the most important holidays throughout the year: way more meaningful than the upcoming holiday season. There are so many invisible efforts moms made for not only their children, but everyone else around them as well, and they are far under-recognized. So, this year, please level up your gift shopping with this Chicago Mother's Day Gift Guide to give your mom or the mother figures in your life a well-deserved pampering.
Wellness
Spa, yoga, meditation class. Mom's are probably under more stress than they ever show, and nothing says more about your care and love for them than a wellness retreat. Pamper your mom with our selection of Mother's Day specials from local spas and wellness hubs this year.
Shot Bar Medspa understands being a mother is a full-time job. That's why self-care is essential to a mom's balance and wellness. Shot Bar Medspa is a one-of-a-kind medical spa that combines the relaxation of a spa with the cutting-edge technology of a medical clinic, featuring anti-aging medical-grade cosmetic treatments designed to help mothers feel refreshed, revitalized, and ready to take on the world. Treat mom to a day of pampering and purchase an online gift certificate. Use code UrbanMatter20 for 20% off.
https://www.instagram.com/p/CqqpFK6ObzQ/
351 W Hubbard St, Chicago, IL 60654
LUME is offering Buy One, Get One for all of their services, excluding massages, if you bring Mom to the spa. The deal includes services like their state-of-the-art Cryotherapy, Infrared Sauna, Red Light LED Facials, Lymphatic Compression, IV Drips, and more. The best part of this mother's day special is how you can mix and match the offer, so both Mom and mini-mom can explore other services. You will only pay for the more expensive service, and the other will be free.
1468 N Milwaukee Ave, Chicago, IL 60622
With over 20+ years in business on Milwaukee Avenue, the shop specializes in handmade beauty and self-care products perfect to take home for a relaxing spa night.

 

From luxurious body scrubs, soothing bath salts, healing skincare collections and more, Mojo Spa also has plenty of

gift

ideas to help mom unwind. Explore 200+ house beauty products and cosmetics made with food ingredients and stock your mom up! You'll also receive 20% off on Mother's Day.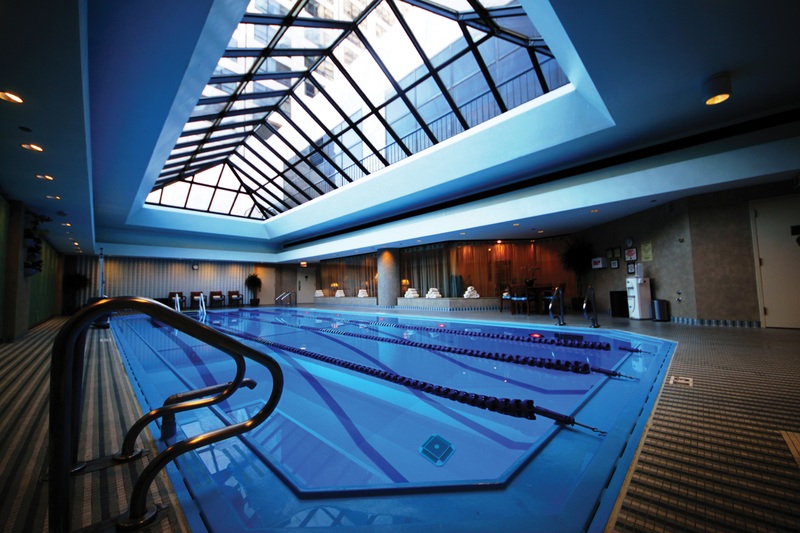 160 East Pearson Street Water Tower Place, Chicago, IL 60611
Pamper Mom with an urban spa retreat in the heart of Chicago! Treat her with the 60-minute Step Into Spring Pedicure ($110), which includes a relaxing foot and leg massage. Available as part of its spring specials, the 80-minute Gold Coast Facial ($350) awakens the skin with a customized cleanse and exfoliation, then a KNESKO Gold Collagen mask is applied to firm, lift and repair the skin.
The final touch is a lifting massage that will leave Mom's skin supple and bouncy. Looking for something more? Splurge on a spa day with the 180-minute Spring Fling ($690) special. The experience begins with an 80-minute Nourished Glow full body exfoliation, followed by a 50-minute Relaxation massage paired with Lavender Essential Oil. The experience concludes with a 50-minute custom facial perfect for any skin type.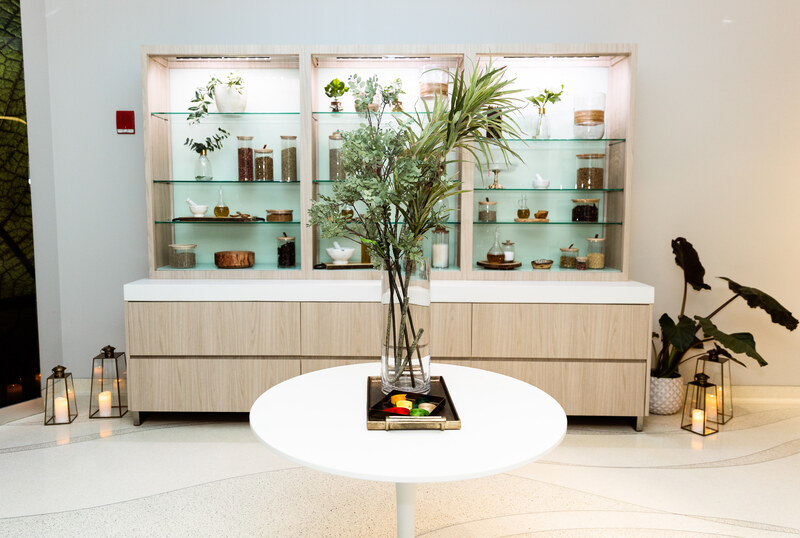 200 N Columbus Dr, Lower Level, Fairmont, Chicago, IL 60601
Treat Mom to a day of pampering at Leaf Spa at the Fairmont Chicago Millennium Park, with the Queen for a Day ($750) special. The 180-minute experience starts at the Alchemist Bar, where she can create her own rose herbal scrub from healing herbs, plants and oils to be used in a rejuvenating body treatment, followed by a relaxing 50-minute massage infused with CBD. The finishing touch is a detoxifying facial and reiki-infused gold mask that will make her feel like a true queen ready to take on the world. To make a reservation, please call (312) 946-8945 or email reservations@leafspas.com.
Experiences
Other than a delicious mother's day brunch, what other experiences are you gifting to your mom this year? Here are our top editor's pick for an unforgettable Mother's Day Gift: memories.
Read More: Where To Get Mother's Day Brunch In Chicago This Year (2023)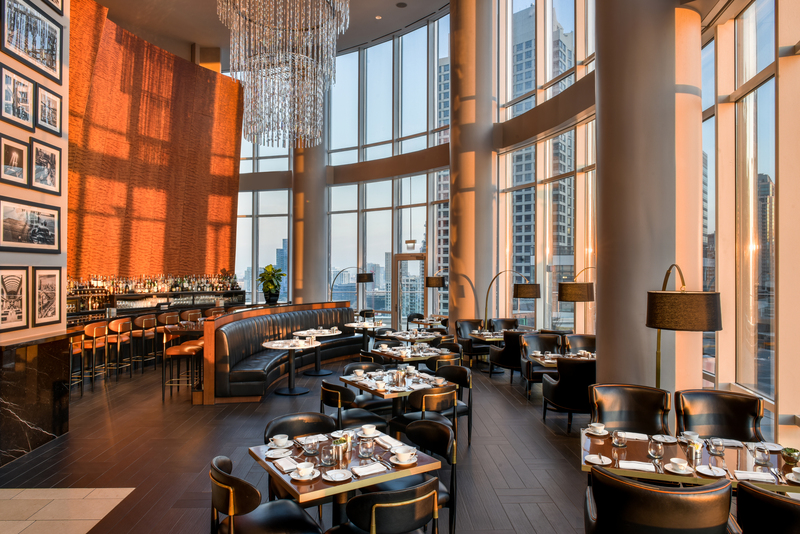 401 N Wabash Ave, Chicago, IL 60611
Moms are invited to indulge in an opulent overnight package which includes a lavish breakfast in bed, $100 spa credit, Mother's Day welcome amenity, and a complimentary upgrade to a suit (based on availability). Book this offer from May 11 through May 15. Additionally, your mom can enjoy a delectable dining experience overlooking the vibrant city of Chicago at Terrace 16 on Sunday, May 14. Each mom in attendance will be gifted a bottle of champagne and a flower. Dining reservations can be made through OpenTable.
1612 W Division St, Chicago, IL 60622
Is your mom a Harry Potter fan? Take her to The Cauldron and enroll in a potion-making class! The Cauldron, a magic and wizard-themed restaurant and bar that brings fantasy to life through food and beverage spaces around the world. The Cauldron's signature immersive Potion-Making Experience combines working magic wands crafted using proprietary technology with science-based drinks that bubble, smoke, and change color.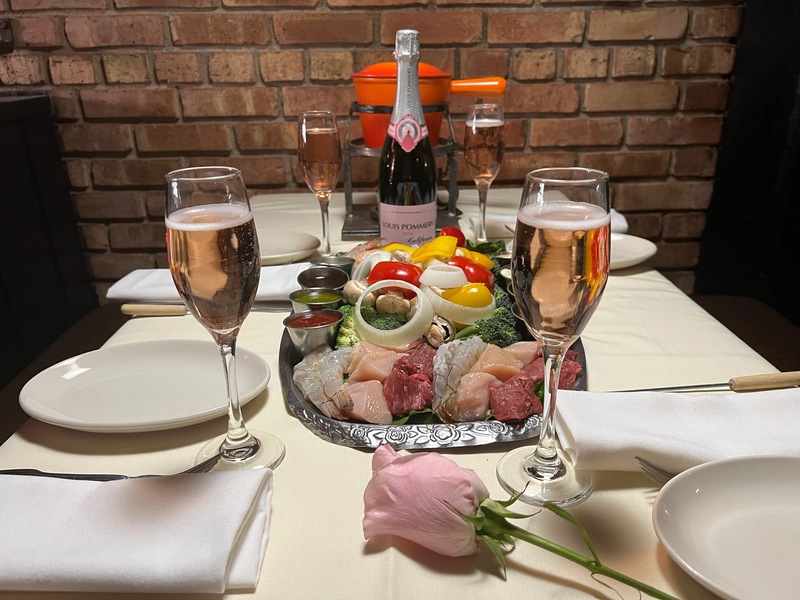 340 W Armitage Ave, Chicago, IL 60614
One of Chicago's most iconic restaurants, Geja's has been known as one of the most celebration-worthy restaurants for 58 years. Mom will enjoy their legendary fondue dinner on Mother's Day, as Geja's will be opening early and serving reservations from 1 p.m. – 9p.m. Mom will receive the gift of fondue, flowers, and rose wine – Along with her meal, a complimentary glass of Louis Pommery Sparkling Rose and a long-stem rose will be gifted to every Mom who dines.
Celebrate spring with dining, dancing, and city skyline views. This Mother's Day create family memories that will be treasured forever with brunch or dinner on the Chicago River of Lake Michigan. While onboard, treat the mom in your life to a special day with our holiday menu, classic cocktails, and incredible views of the Chicago skyline. Also, Seadog Rides are back! Discover thrill rides on the lake and architectural river tours and make your Mother's Day celebration truly unforgettable.
Unique Gifts
It's about time we step away from Hallmark cards and flower bouquets but give mom something they'd enjoy. From unique experiences to specially curated gift boxes, the items below bring innovation and thought to your Mother's Day gift this year. Rather pick things out yourself? We've included a Mother's Day market down there as well!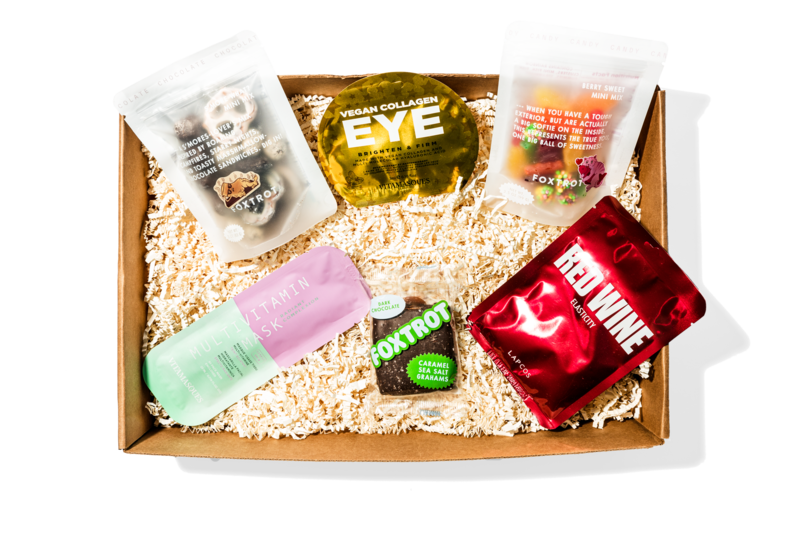 Every Mother's Day, stores are inundated with Balloons, flowers, and stuffed animals, preparing for the last minute shoppers. After years of cute cards, homemade gifts, and baked goods, it may be time to get her something she wants.  This year, Foxtrot will feature two gift-wrapped Mother's Day boxes that are perfect for the mom that needs a little rest and indulgence:
Do No Disturb Mode ($39.99): Best Bubs Bath Bomb, Loops Beauty: Single Mask, Brooklyn Candle Studio: Travel Tin.
A Sweet Moment For Mom ($29.99): Daily Skin Mask, Foxtrot Mini Chocolate Mix, Foxtrot Mini Gummy Mix, Foxtrot Grahams, Vitamasque Eye Mask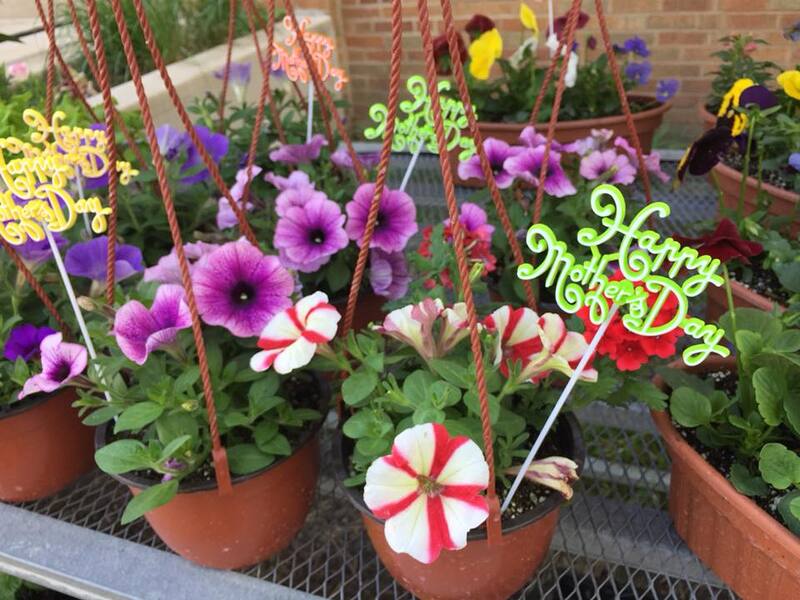 4900 N Damen Ave, Chicago, IL 60625
Need help to find the perfect gift for Mom this Mother's Day? Head to the Ravenswood Mother's Day Market. Coming up on Wednesday, May 10th, from 4:00 pm to 8:00 pm, the market previews the Ravenswood Farmers Market that kicks off in June. You'll surely find a unique gift for your wonderful mom from the many artist, craftsperson, and small business vendors at the scene. Also, to celebrate mother's day, moms will receive a free 10-minute massages at 4:00 pm and 7:00 pm.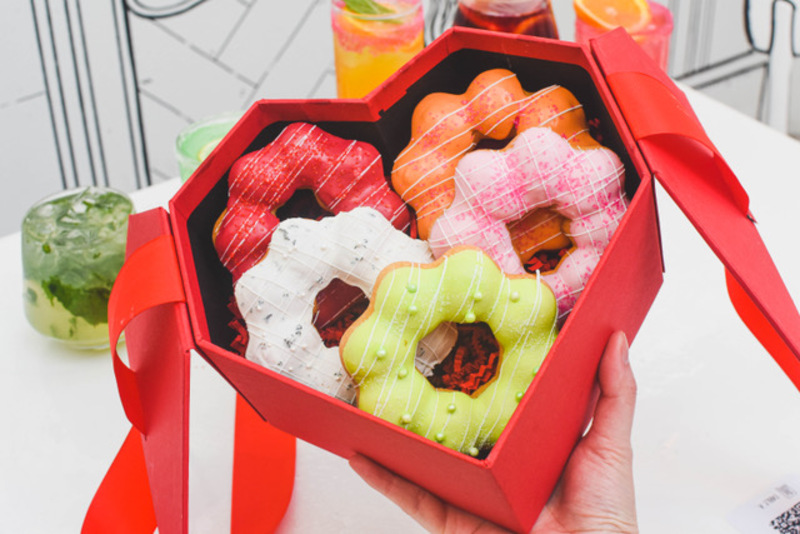 2d restaurant, 3155 N Halsted St, Chicago, IL 60657
2d restaurant is excited to announce the launch of its latest collection of mochi donuts; the first ever Mochi Cocktail Donuts, just in time for Mother's Day. Inspired by Chef Kyu's mom Jeannette and her love for a good cocktail. This delectable collection features gourmet flavors like Margarita, Mojito, Sangria, Cosmopolitan, and Sex on the Beach, all made with premium spirits, these donuts are set to tantalize taste buds with their unique flavors. PS: all moms who dine in at the 2nd restaurant on Mother's Day will be given a complimentary Margarita Mochi donut.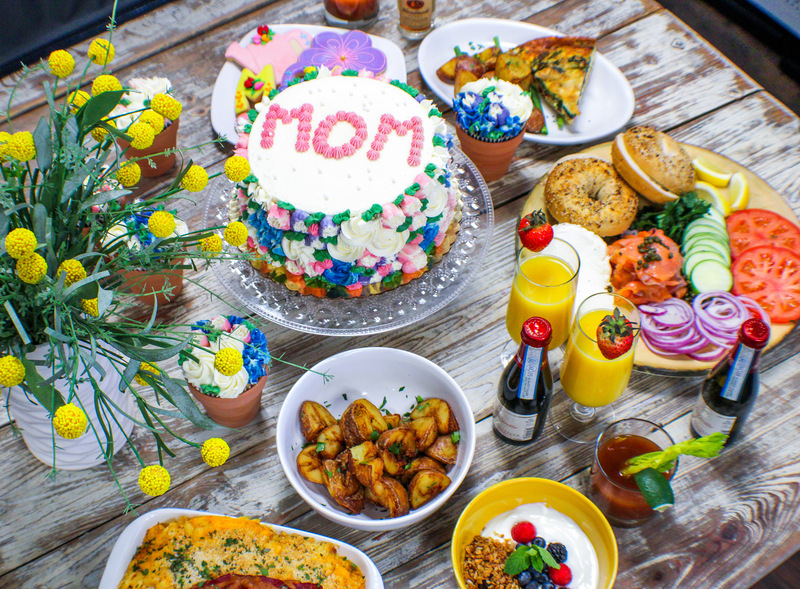 Fulton Market, Bucktown, River North, and Gold Coast locations
The Goddess and Grocer is offering a special Mother's Day Room Service Menu as well as an epic gift basket featuring items that any mom would love.  For $80, you'll receive a gift basket including the following items: Torres Truffle Potato Chips from Spain, Katherine Anne Chocolate Truffles, Goddess hand-decorated MOM cookie, Goddess Flower Cupcake in a terracotta pot, Somm picked wine in a varietal of her choice, Rejuvenating ESW Juiced Face Mask, Sweet Water "Best Mom Ever" Candle, Bonus gifts from our neighbors at Diptyque, and more!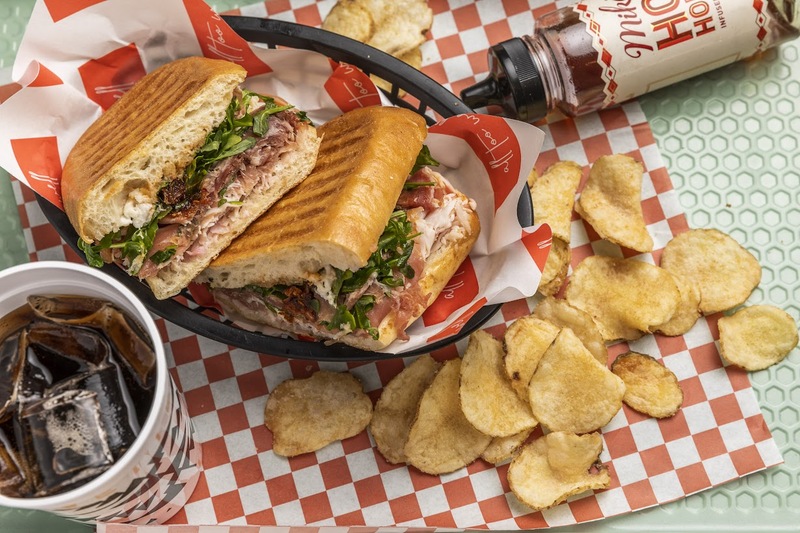 All Too Well, 352 W. Armitage Ave., Chicago, IL 60614
Chicagoans can treat Mom to a special Mother's Day picnic basket from All Too Well in Lincoln Park, available Wednesday, May 10 through Sunday, May 14. For $40 each, the Mother's Day picnic baskets include a selection of two sandwiches, one dip or spread, and two desserts from West Town Bakery.
Sandwich options include Cin's Eden with house chicken salad, nuts and seeds on tomato focaccia, T & Bree with prosciutto, salami, Brie cheese, pickled golden raisin, and fig chimichurri on ciabatta panini style, Cousins with tomatoes, feta, beet pesto, baba ganoush, sliced red onion, and arugula on tomato focaccia and more. Dip and spread selections are served with Pita Chips and include a choice of Baba Ganoush, Hummus or Whipped Brie & Fig Spread. Provided By West Town Bakery, dessert options will include Chocolate Cupcakes, Blueberry Muffins and Red Velvet Cake Balls.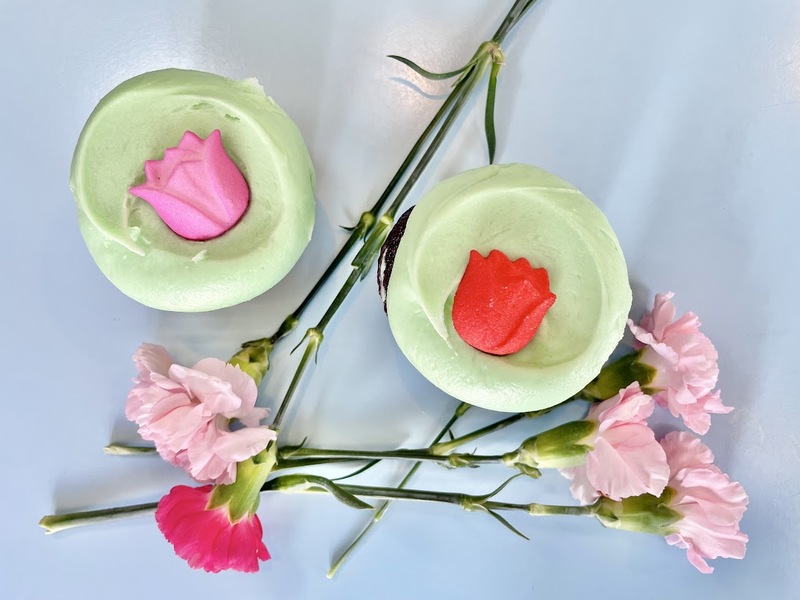 Lincoln Park: 1208 W. Webster Ave, Chicago, IL 60614
Streeterville: 254 E. Ontario St, Chicago, IL 60611
In celebration of Mother's Day on Sunday, May 14, Sweet Mandy B's in Lincoln Park and Streeterville will offer a complimentary carnation for the first 100 customers at each location with any purchase. Specialty Mother's Day items will include an $18 four-pack of cupcakes with a sugar tulip on top (two yellow and two chocolate cupcakes with vanilla buttercream), cut-out cookies, and more.
Featured Image: Alina Alexandra Photography/Leaf Spa