How one organization will lift up a community for generations to come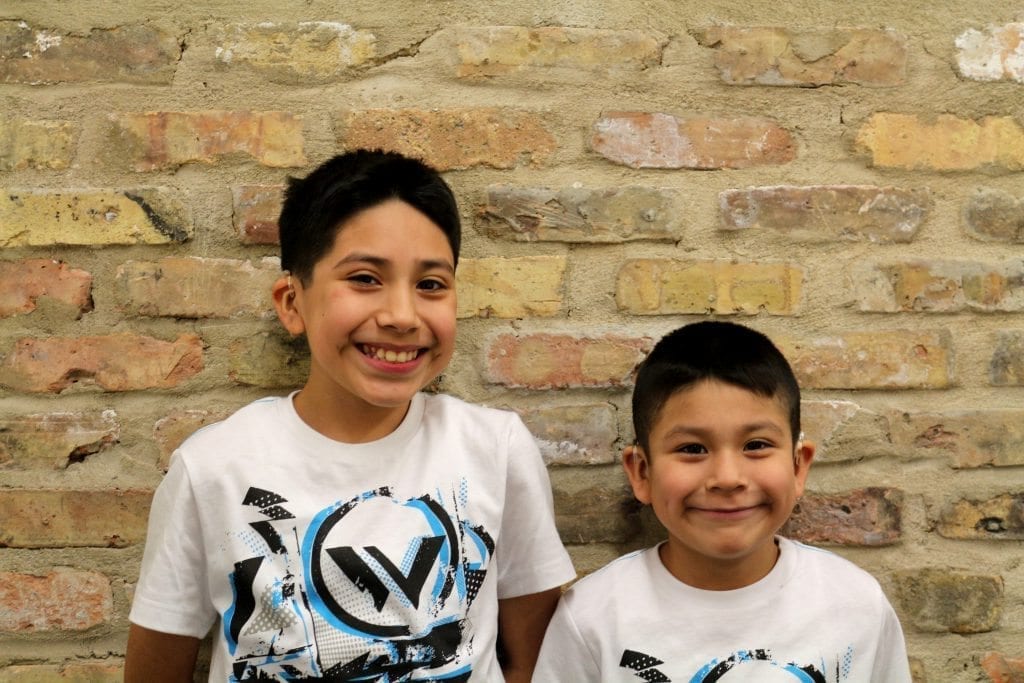 Here at UrbanMatter, we love to hear from others. Connecting with people is so important to what we do. The wonderful city of Chicago represents a wide range of people from all walks of life, some of which are less heard than others.
The Chicago Hearing Society, a nonprofit organization that we're very close to, helps give a voice to a community that is more present in our lives than we often realize. We had the pleasure of attending their 100th-anniversary gala this summer and were so moved and inspired that we needed to hear more. Now you can too.
We spoke with Director Karen Aguilar about the incredible work that's being done for the deaf community at the Chicago Hearing Society. To support their cause, visit their website to make a donation or find volunteer opportunities, or join us on Saturday, November 12 for the A to Z Bar Crawl where your ticket purchase will directly benefit the organization.
How much of the population does the deaf community represent in Chicago?
3% of the US population is considered culturally deaf, meaning that they use sign language. In Cook County alone, there are 150,000 people who are diagnosed as deaf or with severe hearing loss.
What services does the Chicago Hearing Society provide for the deaf community?
We have a full-service audiology clinic, two hearing aid banks for children and adults, an interpretative services department, a captioning services department, and an amplified phone program with a demonstration site. We also have more community-related programs, such as social services, mentoring, youth, parent support, literacy, and in-school education for Illinois. We help clients one-on-one as well with our tax filing services, victim assistance, health insurance, advocacy and discrimination, and domestic violence programs. We also offer sign language classes in English and Spanish.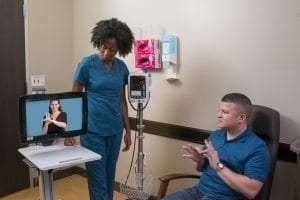 The Chicago Hearing Society recently celebrated its 100th anniversary. How has it evolved since its beginnings?
Technology has changed over the years and the organization has kept up with it very well. There used to be teletypewriters with messages on a keyboard, and now we have screens and cameras where we can communicate face-to-face. Technology has leveled the playing field for the deaf community to reach others immediately, which affords them more independence. Interpreters have also made great strides. They used to work mostly on a volunteer basis, or because they were helping family and friends. Now, it's a recognized profession that requires workshops and training to earn certifications and licenses, making them more prepared for the next generation of deaf and hard of hearing citizens.
What kind of programs and events does the organization host throughout the year that people can get involved with?
EHDI Day (Early Hearing Detection and Intervention) is an annual event that takes place in early spring and celebrates 3 to 4 early intervention providers who have gone above and beyond to help others, and we invite parents to speak on how they've impacted their lives. We also host a 3k and 5k race for our youth program in early spring, along with in-school programs throughout the state twice a year. In these programs, we emphasize the importance of reading and personal health, demonstrating how to take care of hearing products, how to access emergency health care, and other necessary skills.
What kind of ground has the organization broken in both Chicago and in the nation?
Our domestic violence program is the only one that exists in the state for the deaf community, and might be one of very few in the nation that's held by a nonprofit. The counselors themselves are deaf and fluent in sign language and they are very passionate about what they do. We drop everything to help victims and try to provide them with the best attention possible.
What would you tell people who want to support or donate to the organization?
We are a central place for people who are deaf, deafblind, and hard of hearing, so every penny counts for us. Even the smallest donation makes a difference. It's rare that a nonprofit survives 100 years, and we think we've proven ourselves by doing so. We should continue to survive.
Do you have any stories of individuals who benefitted from the Chicago Hearing Society?
One story that stands out is a man in his early 30s who moved here from out of state. He visited our audiology clinic because his hearing aid was broken. He lost his job because of it and was living in a shelter at the time, surviving on a low income. One of our employees asked him how it happened and he told her that his hearing aid was broken and his belongings were stolen by a security guard at the shelter who picked on him because of hearing loss. The counselor then took him to the victim assistance department to help him file a police report for the stolen property and damage to the hearing aid, and we eventually got him to a better shelter, found him better clothing that was donated, and helped get him back on his feet with employment. Having all of these services in place makes us able to help people like him, and that's how we make a difference.
If you or someone you know can benefit from Chicago Hearing Society services, check out their offerings on their website. If you want to support a great cause and have fun while you're at it, get tickets now for the A to Z Bar Crawl in River North on Saturday, November 12.