The culinary extravaganza returns this fall with industry icons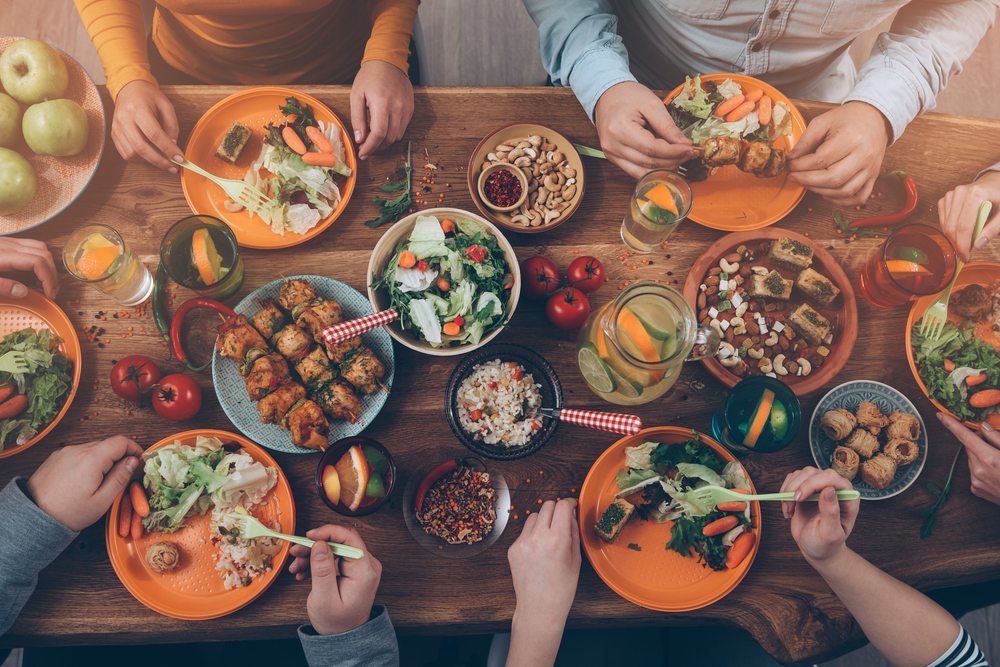 The most prestigious food event of the year returns to Chicago this fall at Millennium Park. Bon Appetit's Chicago Gourmet unites the most in-demand chefs and innovators from top restaurants, breweries, wineries, and distilleries with the most dedicated foodies in the city.
You can almost think of Chicago Gourmet as a higher-end Taste of Chicago for the most hardcore food enthusiasts. It celebrates the biggest names in the culinary world and is always on the forefront of the industry.
So come on out from September 23 – 25 for this once in a lifetime experience for the taste buds. A ticket is well worth the happiness it'll bring to your appetite.
Where It's At
Most of the weekend will take place in Millennium Park at 201 East Randolph Street. However, there is also a late-night event at Underground at 56 West Illinois Street, and an early morning portion that will be at the Chicago Athletic Association Hotel at 12 South Michigan Avenue. Millennium Park is tourist mania, so ride sharing is recommended to avoid large crowds. If you're taking the CTA, stops at Randolph/Wabash, Monroe, and Washington will bring you steps away from the park. For drivers, the Millennium Park Garages are conveniently located underneath the park.
Entry Rules
Admission for the event begins at $185 to access the main event. While Saturday's currently sold out, Sunday is still available! A main event ticket gets you seating at two live cooking demonstrations, two expert seminars, various tastings throughout the park, and book signing opportunities. Tickets are also available for the many special exhibits that are scheduled for this year, which range from $40 – $205 per ticket. These span from exclusive tastings to competition viewings to after parties. All attendees must be 21 or over and Chicago Gourmet takes place rain or shine.
What to Do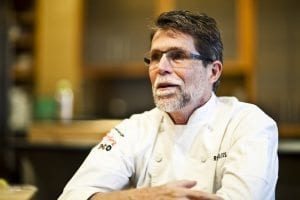 With that much food concentrated in one spot, you'll feel like a kid in a candy shop. Aside from all the eats from corner to corner, Chicago Gourmet has lined up some other exciting features. This is the first year that they've ever introduced a host, who will be Rick Bayless of Frontera Restaurants, who's perhaps the most famous name in the industry for Chicago. Other notable Chicago chefs present will be Stephanie Izard of Girl and the Goat concepts and Abraham Conlon of Fat Rice, along with many sommeliers and mixologists.
The theme this year is 'Food is Art,' so there'll be tons of interactive things happening to demonstrate creativity in the kitchen.Special exhibits include the Hamburger Hop which will have chefs duke it out for the best burger, and The Tao of Tacos, which will showcase 12 chefs who each bring their own unique flavors to the inside of a tortilla. Chicago's own Steve Dolinsky of ABC 7's Hungry Hound and Billy Dec of Rockit Ranch are a couple of the emcees that will cover the entire weekend.
What to Wear
Although the event's taking place over the first official weekend of fall, warm temps are likely to linger on. Dress accordingly with comfortable shoes and loose-fitting clothes. Light sweaters or jackets are also recommended in case brisk weather creeps in, especially at night.
Where to Stay
Since Millennium Park is a landmark destination, there are many lodging options that are in close proximity. The Essex Inn, Fairmont Chicago Millennium Park, and Congress Plaza Hotel are probably the closest options to the event, they're located right across the street from the park.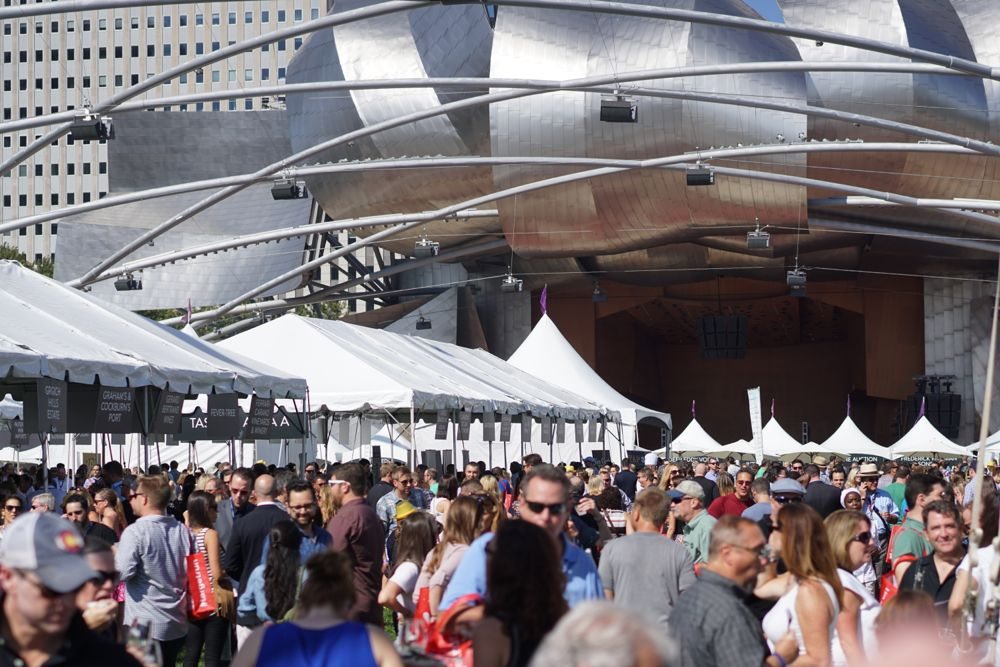 2016 Schedule
Friday, September 23
Hamburger Hop: 6pm – 9pm at Harris Theater Rooftop, 205 East Randolph Street
Latenight Gourmet: 9pm – 12am at Underground, 56 West Illinois Street
Saturday, September 24
Chicago Gourmet: 12pm – 6pm at Millennium Park, 205 East Randolph Street
Grand Cru Tasting: 2pm – 4pm at Harris Theater Rooftop, 205 East Randolph Street
The Tao of Tacos: 8pm – 11pm at Harris Theater Rooftop, 205 East Randolph Street
Sunday, September 25
Rise and Shine Gourmet: 8:30am – 12:15pm at Chicago Athletic Association Hotel, 12 South Michigan Avenue
Chicago Gourmet: 12pm – 5pm at Millennium Park, 205 East Randolph Street
Grand Cru Tasting: 2pm – 4pm at Harris Theater Rooftop, 205 East Randolph Street
Get your tickets now for Chicago Gourmet, from September 23 – 25. If you're planning on going, tell us what you're looking forward to below!