Artfully crafted eats that showcased the best in the culinary world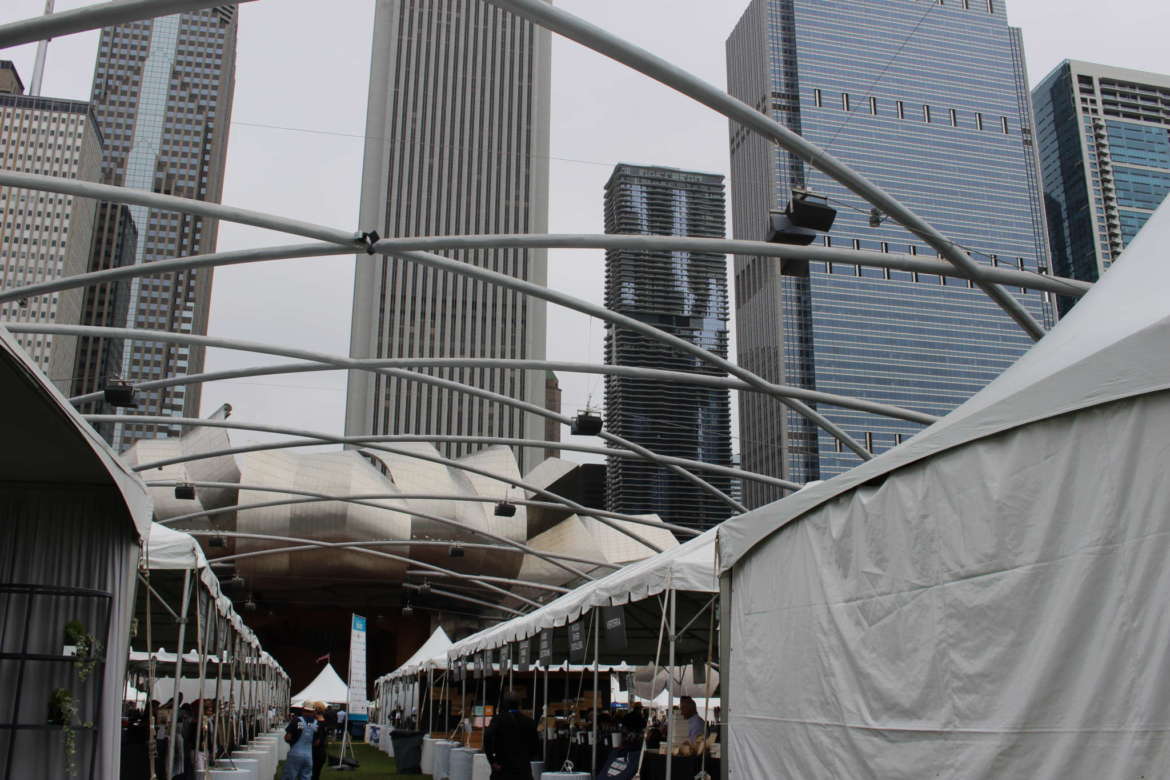 Bon Appetit's Chicago Gourmet kicked off its ninth year this weekend in Millennium Park. It's a celebration of food and wine aimed at promoting and celebrating Chicago's culinary achievements as well as honoring the creativity of chefs, master sommeliers, and spirit and beer-makers who attend. We had the pleasure of attending on Saturday, September 24 to get a glimpse of the unparalleled epicurean talent and world-class culinary community of Chicago.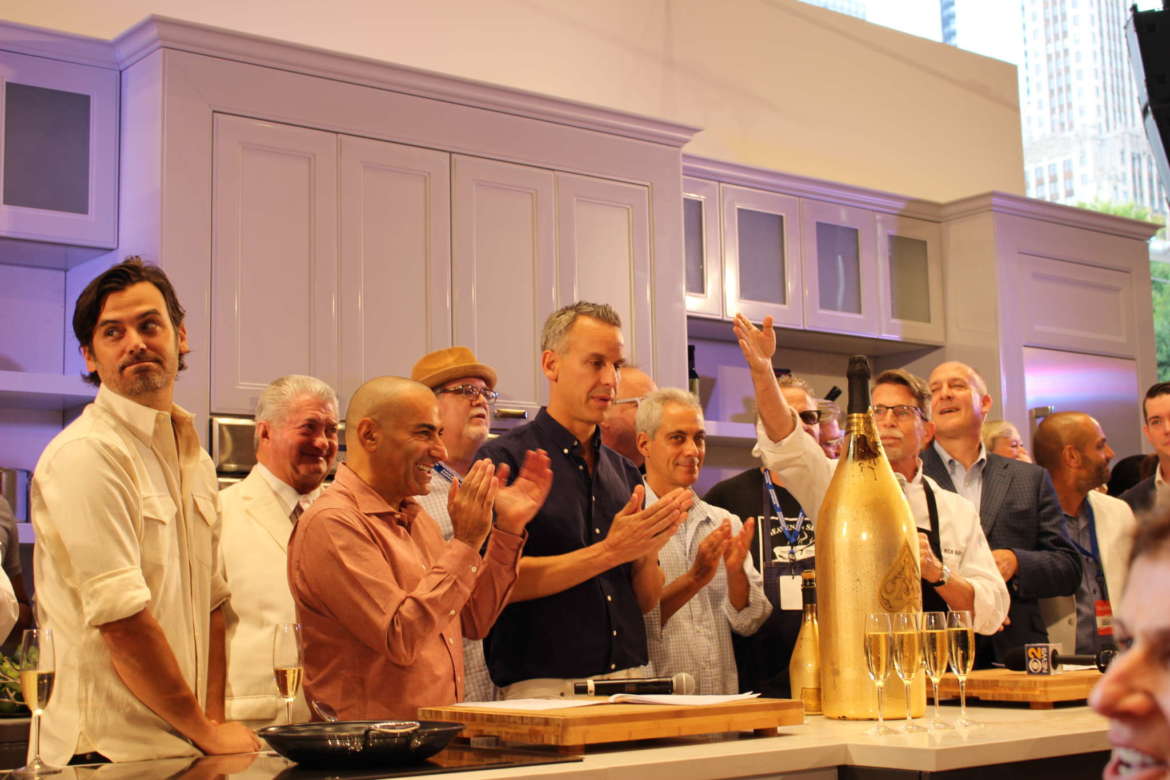 The day started off with an Armand de Brignac "Ace of Spades" champagne toast in the Pritzker Pavillion at 11am. Sam Toia, president of the Illinois Restaurant Association, led the speeches given by key sponsors and contributors to this year's Chicago Gourmet, including but not limited to official host chef Rick Bayless, Bon Appetit's editor-in-chief Adam Rapoport, and Mayor Rahm Emanuel. We also had the chance to learn about the charitable causes that Chicago Gourmet supports including the Illinois Restaurant Association Educational Foundation, Frontera Farmer Foundation, and Pilot Light. These organizations make a remarkable difference in the culinary community in their efforts to provide education, promote nutrition, and support organic farming.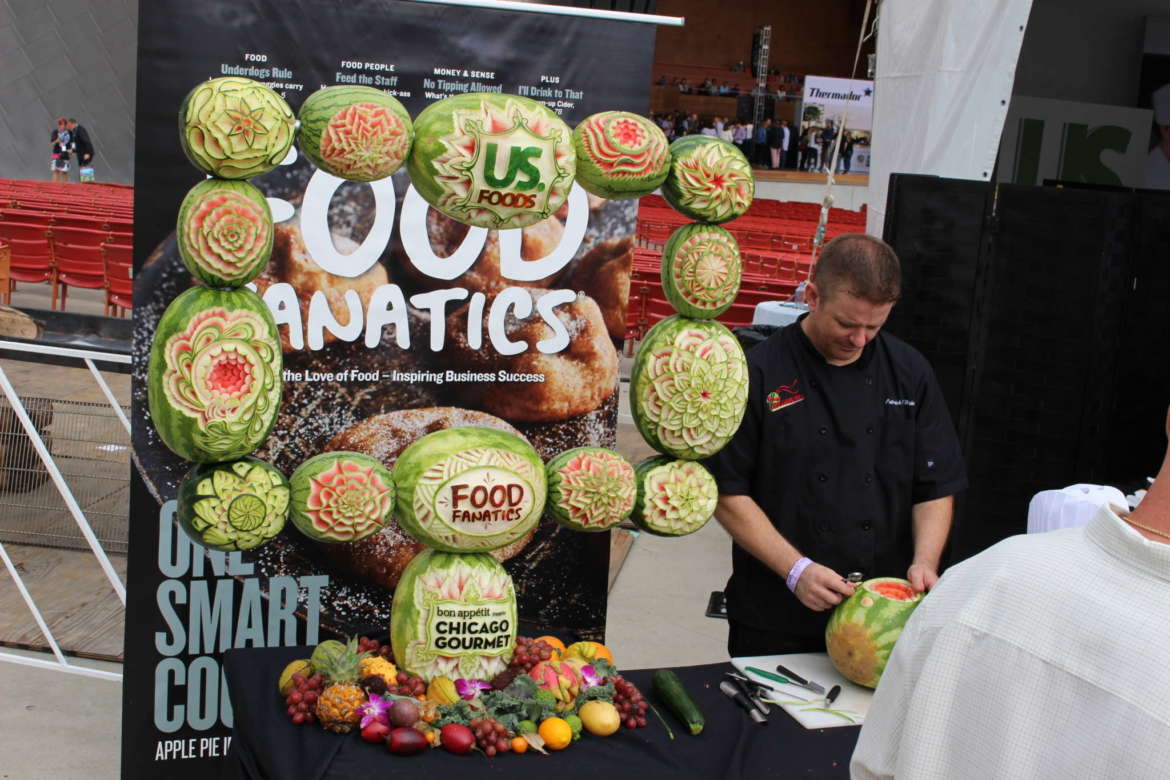 This year's theme was 'Food is Art,' and Millennium Park was the gallery. The park came to life with food and wine seminars, cooking demonstrations, and countless tastings. Culinary experts from around the country attended as well as Chicago's own talent, of course. Guests sipped and tasted their way through the little white tents, each uniquely set up to reflect the brand inside. We did some sampling of our own, and boy did we eat good.

Tasting Highlights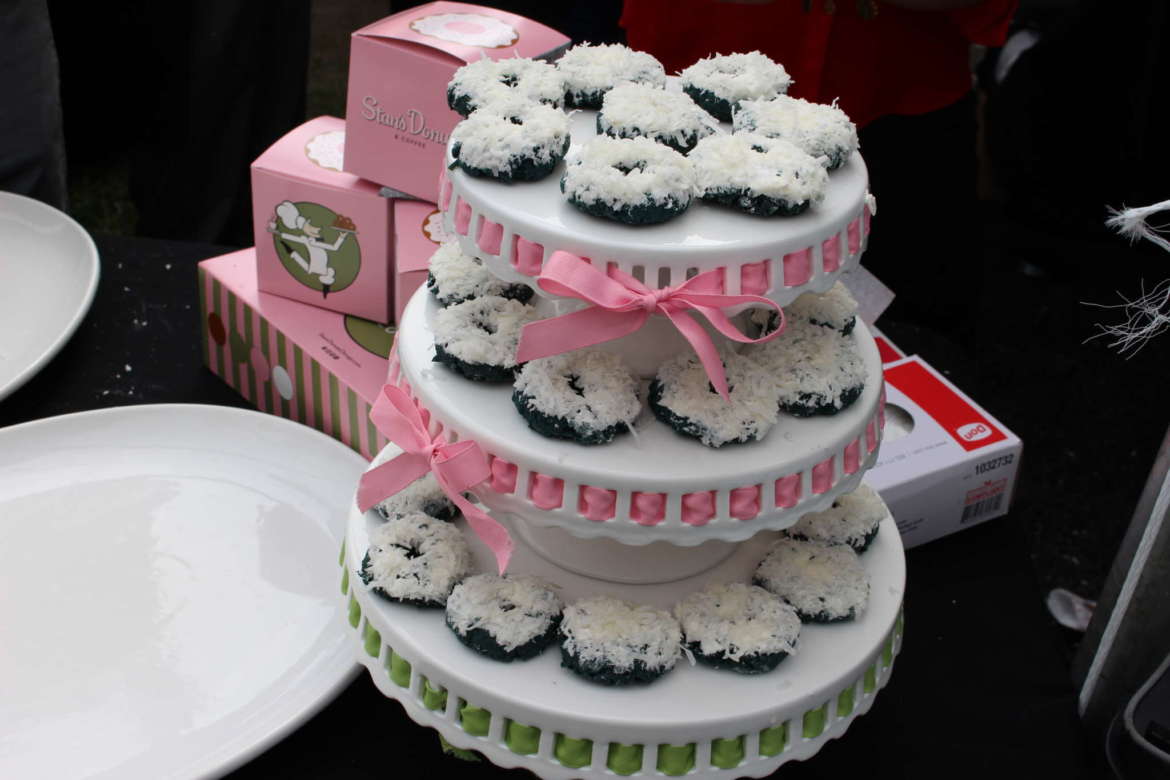 Stan's Donuts, the popular donut chain from Los Angeles, served up a twist on the traditional red velvet that caught our eyes immediately. Their mini blue velvet donuts with coconut frosting were unreal. Who says you can't start a meal with dessert?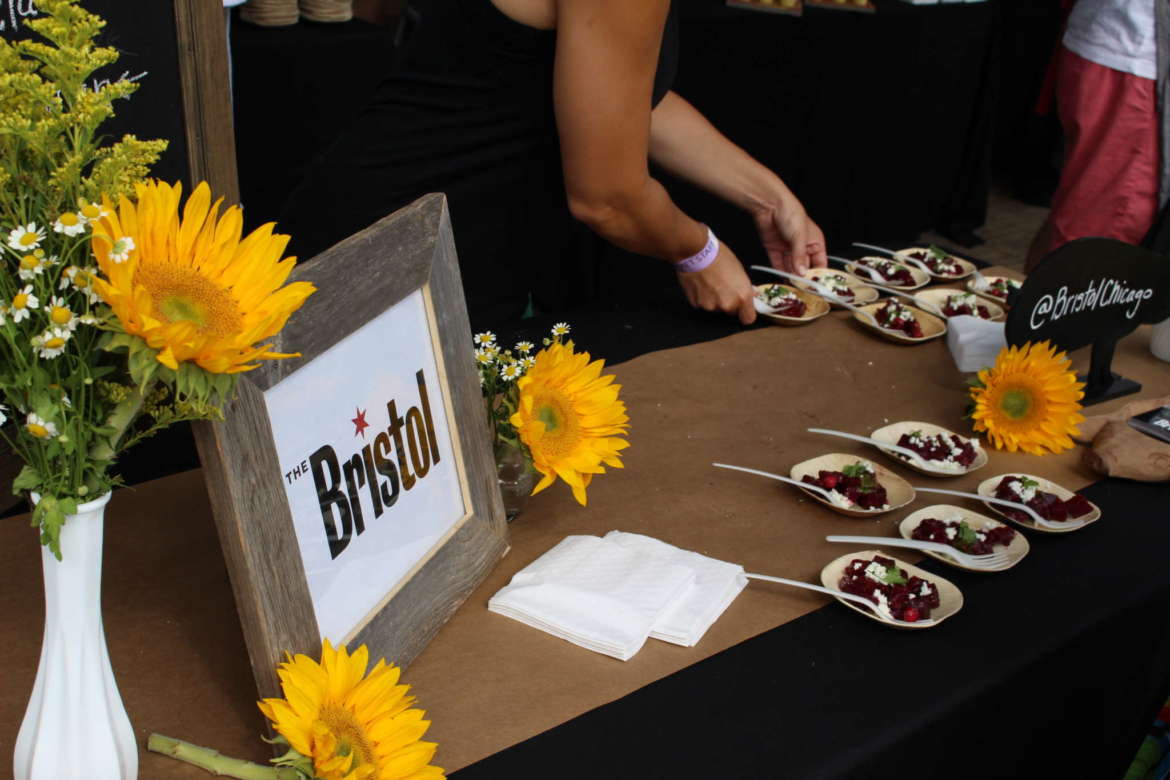 Then we made our way to The Bristol, where we tried a vegetarian sample of chilled beets with chermoula, tahini, chickpeas, cilantro, and feta. The combination was perfection, not to mention very refreshing during the hot day.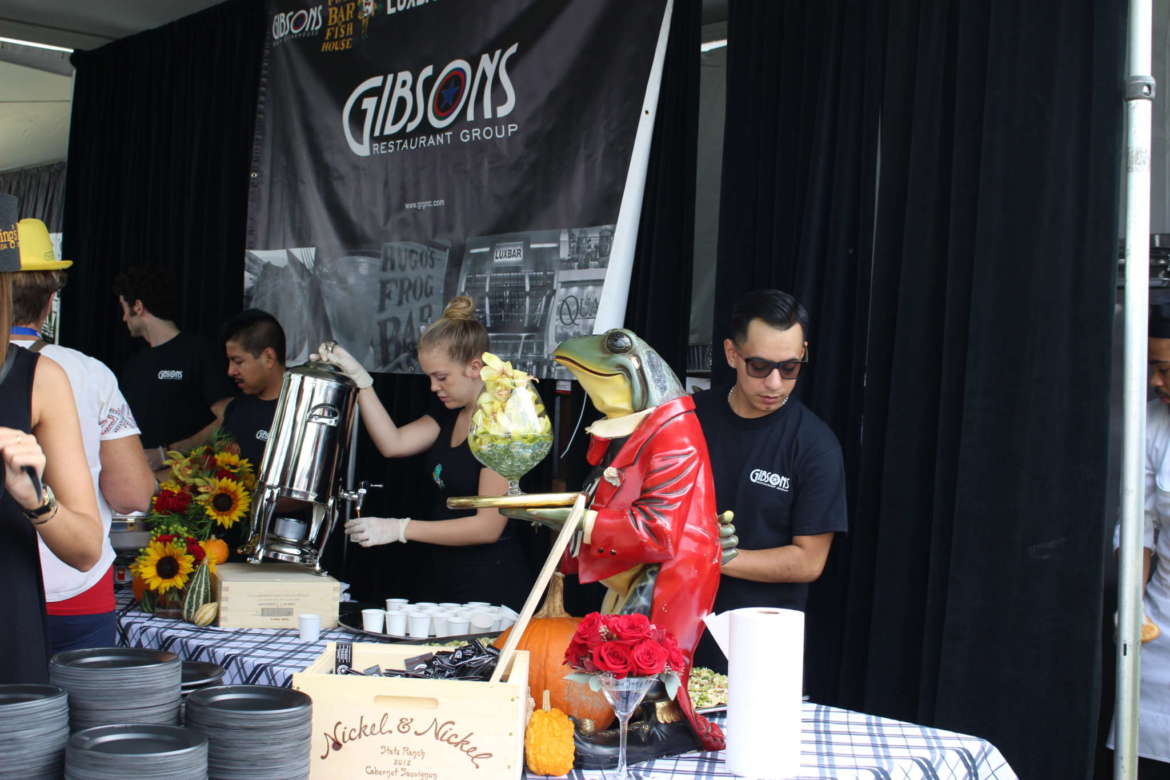 Chicago's own Gibson's Restaurant Group had a tent at the festival, and we couldn't wait to check out what they had to offer. A "garbage salad" followed by filet sliders were on the menu, and our appetites were immediately satisfied.
In the spirit of football season, the NFL hosted a Homegating Lounge that was all about moving the tailgate indoors. They shared tips on how to create the best 'homegating' experience and held a build-your-own sliders station.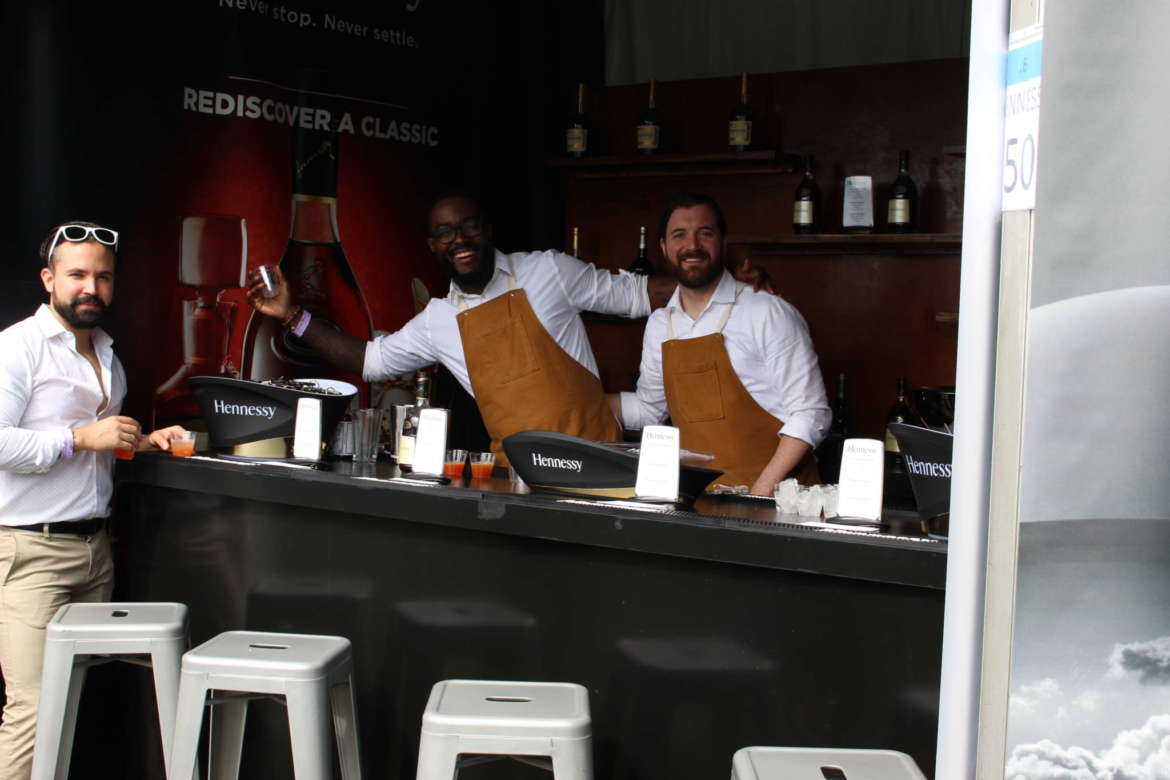 Next up, cocktails. The world-renowned cognac purveyor Hennessy was on-site crafting Parisian Negronis, made with Hennessy Black, Campari, and sweet vermouth. It was a well-balanced cocktail that was not overly strong compared to other versions of the Negroni. We also sipped a Brandy Alexander, composed of Hennessy VSOP, crème de cacao, and cream, for a sweeter option. But it was the cocktail aptly named It's Lemon Thyme that won over the crowd, made from Hennessy VS, lemonade, fresh thyme, and Peychaud's bitters.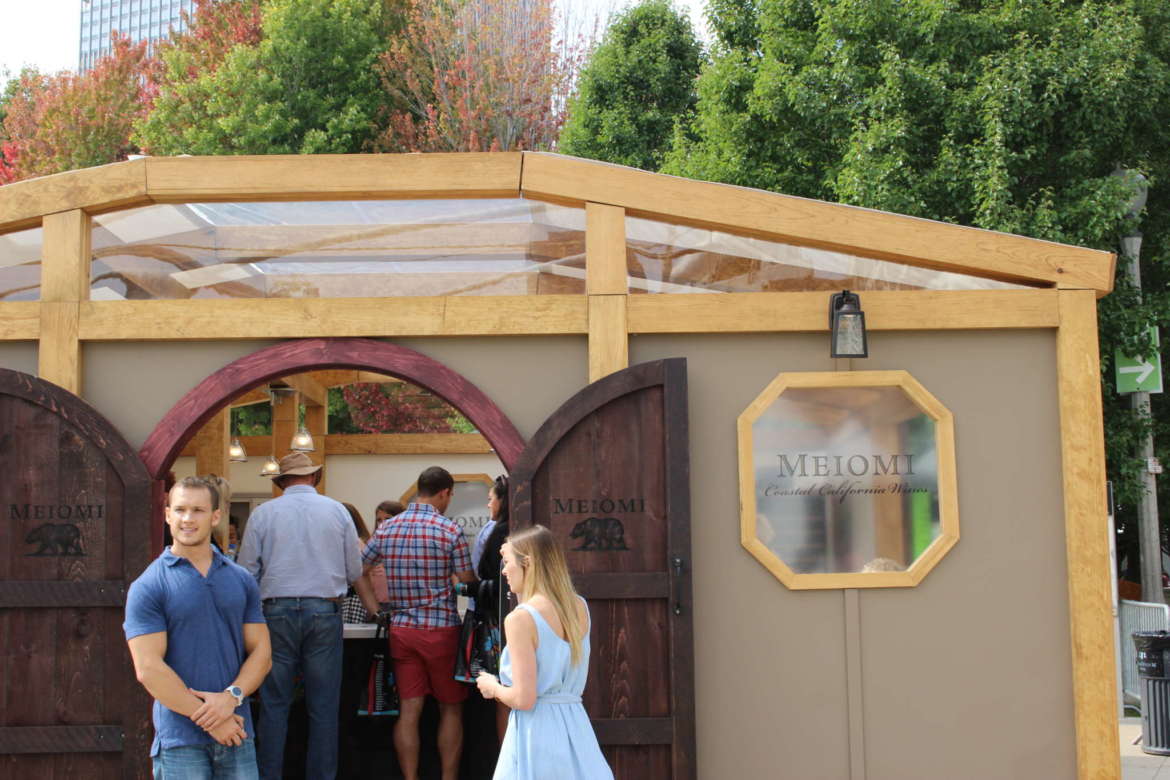 Of course, wine tasting is a necessary part of the Chicago Gourmet experience. Meiomi, a coastal California winery, poured a ruby-hued pinot noir infused with strawberry, vanilla, mocha, and toasty oak, with hints of blackberry and dark cherry. Dee-lish.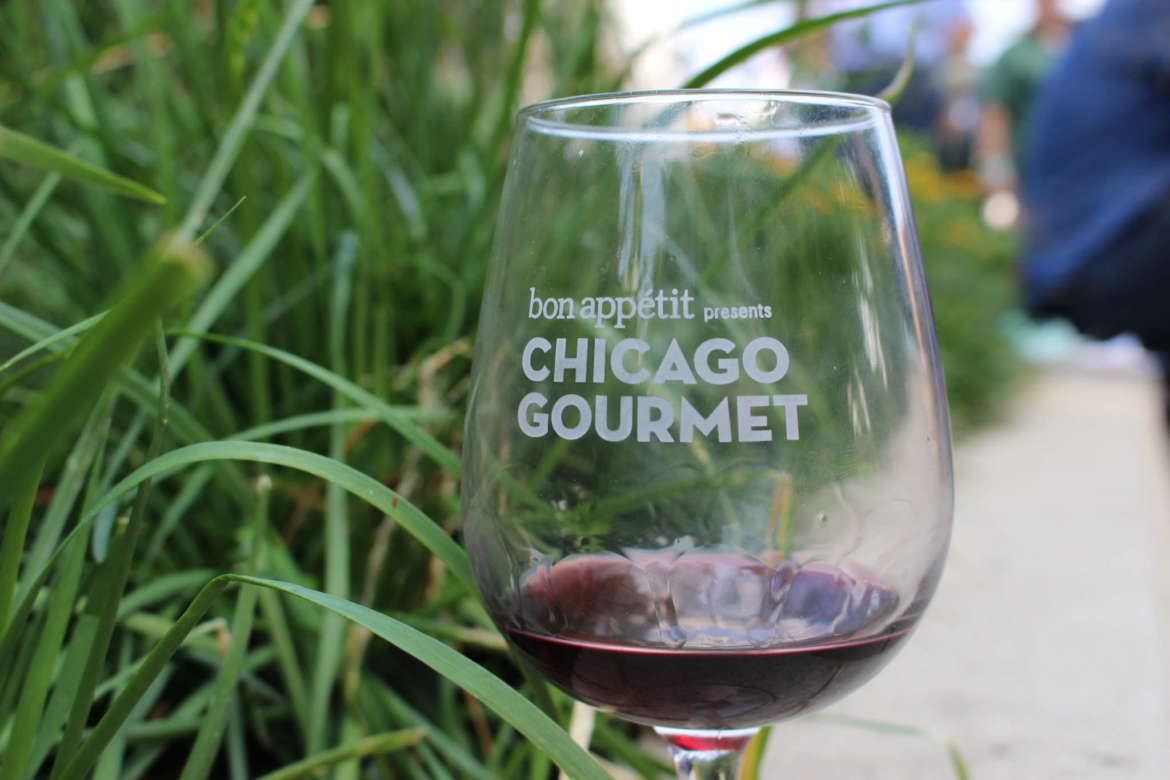 Finally, we made a stop at Chandon's tent, where they offered a tasty champagne cocktail made from their Chandon Brut Classic, fresh cider from Harvest Juicery, and an apple garnish. It was perfect for the day's heat, but also a welcome celebration of the onset of fall.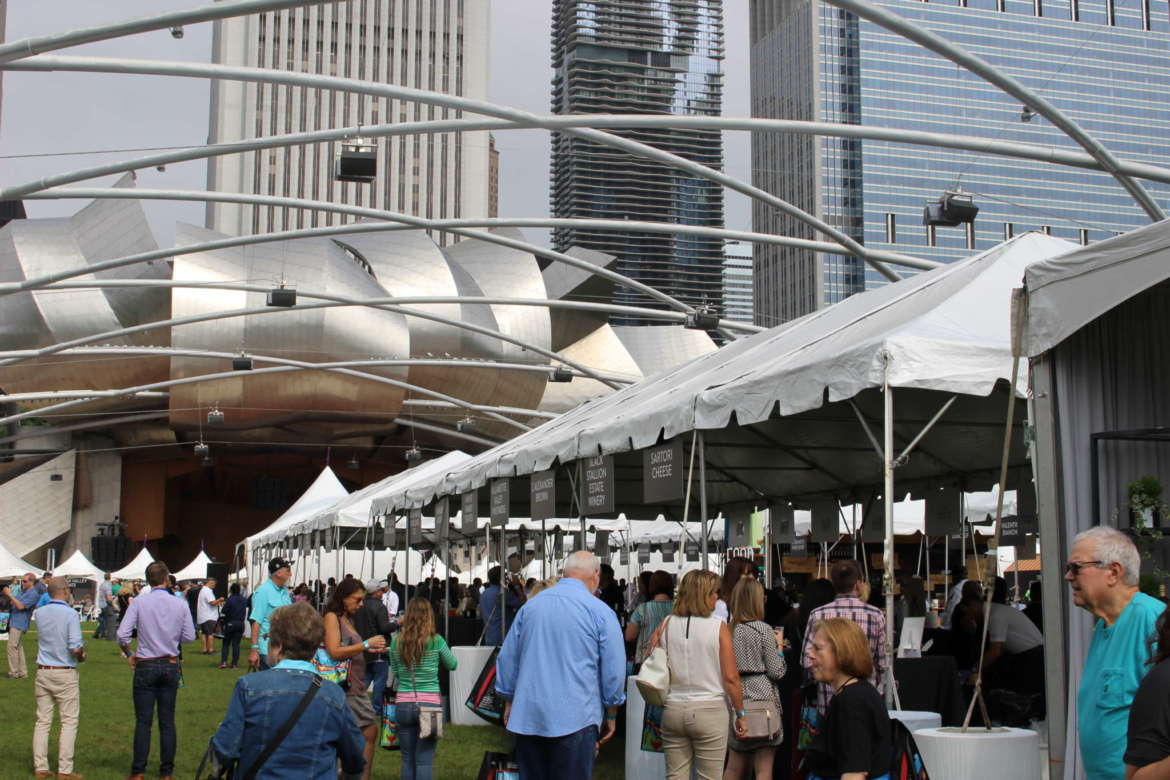 Chicago Gourmet was a once-in-a-lifetime experience that truly opened our eyes to the fact that food really is art. We were so impressed with everything we sampled and can't wait for next year's event. Check out a full list of the Chicago Gourmet 2016 exhibitors here.