There's a handful of things us Chicagoans hold near and dear to our hearts and one of them is definitely sports, specifically football. But what are we to do when high school, college, and professional football season is over? Don't worry, we've found a solution. The Chicago Blaze Football team provides us with our favorite sport while supporting great causes.
About The Blaze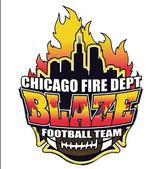 The Blaze, aka The Chicago Fire Department Football Team, is made up of Chicagoland firefighters and paramedics. The Chicago Blaze is a member of the National Public Safety Football League which allows them to host games and travel the country playing different city teams.
The Chicago Blaze categorizes themselves as a not-for-profit organization and donates their profits to local foundations for Widows and Children's funds, Ignite the Spirit and the Gold Badge Society. Recently, they began a scholarship for fire department children at Brother Rice High School to thank the school for allowing them to play their games there and being a great host.
The idea of the team first appeared in 2001 after seeing a story on ESPN about the players FDNY lost in 9/11. Although, at the time the request was denied. About nine years later, in 2010, thanks to Rory Ohse and Ray Cullar, Commissioner Hoff approved the formation of a Chicago team.
The team has gone on to win the National Championship in 2014 against San Antonio.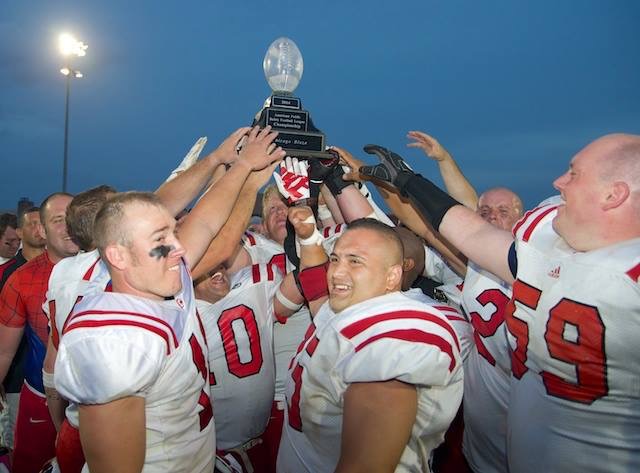 Insider's Look
Head Coach and Lieutenant Steve Bouck started playing for the team when it began in 2010 and became a member of the coaching staff two years later, then head coach for the last two years.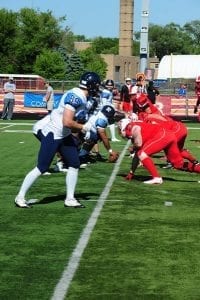 "The highlight of our year is usually against our police department team, that's our big rival. We're all in the same type of work with public safety but it is kind of fun on the field with them and to play ball," said Bouck.
Their rival game against the Chicago Police Department Enforcers brings in a large amount of revenue for their charities and brings first responder fans and families together for a great cause.
"There's a lot of energy between the players at our games. When we play the police it goes to an entirely different level. The attendance builds up the excitement for the players," said Bouck.
When asked if we'll see another National Championship, Bouck assured us it's always a possibility.
"We always seem to have a chance to play well. We always have a shot. There's a lot of great competition in the league. You never know."
While the team started as a charitable organization, it became much more. It's a chance for first responders to build friendships with others they may not have known before. And most importantly, it gives them another chance to play the game.
Get Involved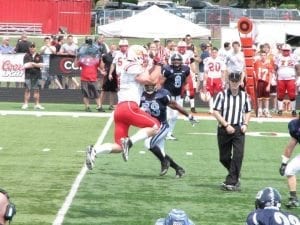 To be eligible to play, you must be a full-time employee of a police, fire department or ambulance service and be involved in public safety.
To get involved in the organization, they're always looking for volunteers at games. You can also buy apparel and raffle tickets to fundraise, but most importantly show support for the team.
Contact information is available on The Chicago Blaze website for more information on how to get involved.
Make sure to check out one of their home games this season:
VS St. Louis Heat April 8, 2016, 4:00pm at Evergreen Park High School
VS FDNY Bravest April 20, 2016, 4:00pm at Evergreen Park High School
VS Chicago Police Department Enforcers June 4, 2016, 2:00pm at Brother Rice High School