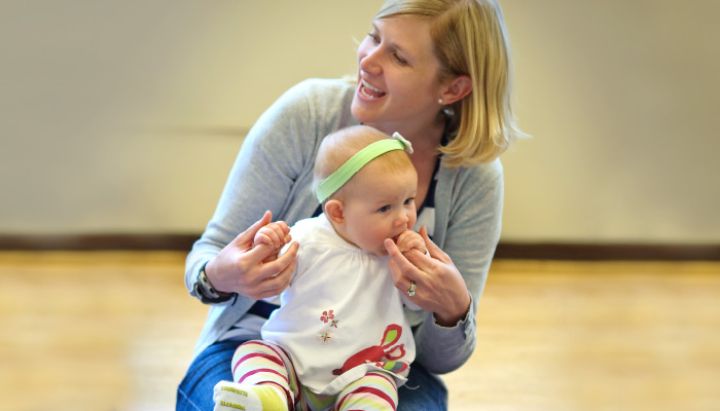 Lullabies (0 – 6 months) Toddler Music Classes at Old Town School of Folk Music
Up your lullaby game and connect with other new parents in this quiet, one of a kind toddler music class provided by the Old Town School of Folk Music in Chicago. In 30 minutes, you'll sing, learn fingerplays and gentle rocking songs, lay the foundation of music for your baby's thirsty ears, but most importantly, you'll be getting out of the house!
Please bring a blanket for your little one. Feeding, sleeping, giggling, crying (babies and grownups!), and yoga pants welcome at this music class for kids.
30 minutes · Once a week for 8 weeks · $98 – $112 ($89 – $102 members)
Hourly Schedule
Monday
12 pm

-

12:30 PM

Lullabies

Lisa Joy DeRosia
Tuesday
12 pm

-

12:30 pm

Lullabies

Tisa Batchelder
Wednesday
12 pm

-

12:30 pm

Lullabies

Lisa Joy DeRosia
12 pm

-

12:30 pm

Lullabies

Cat Tager
Thursday
1 pm

-

1:30 pm

Lullabies

Julie Helenius
Friday
10 am

-

10:30 am

Lullabies

Cat Tager
11 am

-

11:30 am

Lullabies

Lisa Joy DeRosia
Saturday
12 pm

-

12:30 pm

Lullabies

Julie Helenius
12 pm

-

12:30 pm

Lullabies

Katie Norregaard