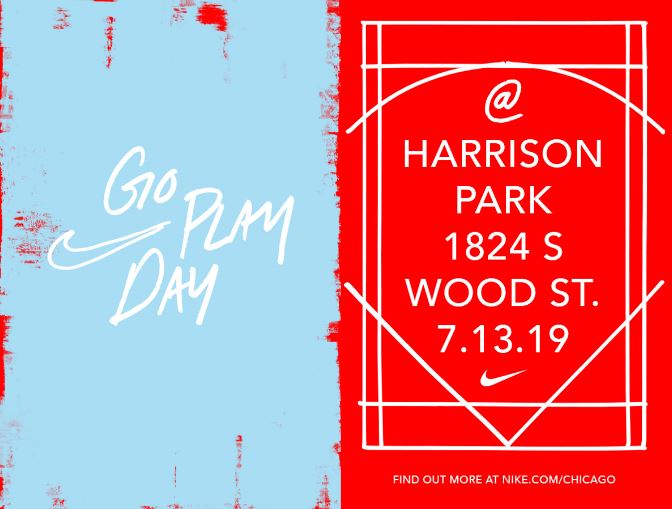 Go Play Day Hosted by Nike
Nike will host "Go Play Day" in partnership with the Chicago Park District to inspire the next generation of Chicago athletes, giving kids a reason to get outside and stay active. Nike aims to encourage kids to get moving so they can lead healthier, happier, and more successful lives.
Harrison Park will transform into every kid's dream playground for Go Play Day. This day is a celebration of bringing the community together through a shared passion and love of sport. Kids will have the opportunity to participate in a variety of activities like basketball, soccer, flag football, relay races, yoga, dancing, and more. They'll also interact with Nike elite athletes, fuel up with a complimentary lunch, and can register for future camps.
Finish the day off at the Nike Community Store, 8510 S. Cottage Grove Ave, and participate in a rotation of various sports, sport inspired activities and enjoy music and refreshments post play.