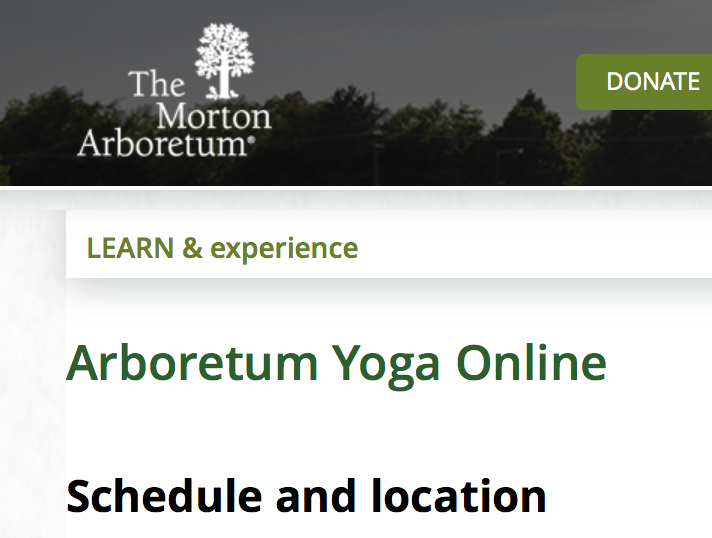 ARBORETUM YOGA ONLINE
Join us for live Arboretum Yoga online sessions! Maintain your health and well-being with yoga from the comfort of your home. Students will receive a link to join instructor Natalie Schilke for a live webcast. During each one-hour class, we will practice poses, breathing and meditation to help ground us.
Arboretum Yoga Online is being offered at a special discounted rate of $7 per class.