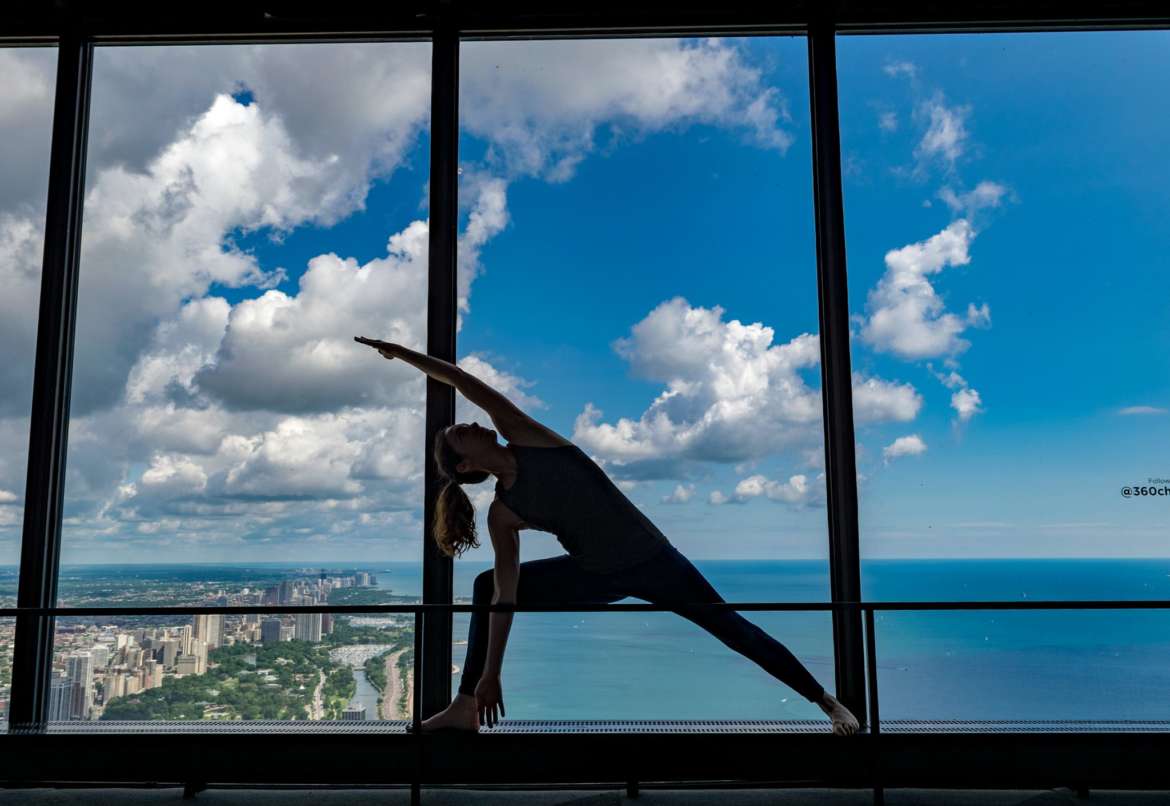 CANCELED: 360 Sky Yoga
CANCELED
Practice your sun salutations from 1,000 feet closer to the sun at 360 CHICAGO's 94th-floor yoga class.
360 Sky Yoga welcomes yoga enthusiasts from all skill levels to a one-hour weekly class led by 360 CHICAGO's professional instructor. Participants will be led through meditation and gentle flow movements to awaken the senses, stretches, breath-centered movements and morning sun salutations.
Registration is $18 and includes a General Admission ticket to the observation deck, so feel free to stick around after the class and take in the amazing views!
360 Sky Yoga sells out every week because the class is crazy cheap and we're kind of a big deal now, so be sure and register well in advance! Special sessions with guest instructors are held once per month. Additional details can be found at 360 CHICAGO's Facebook page.
Photo Credit: 360 Chicago