A Chicago Cubs pop-up shop is offering a gift to remember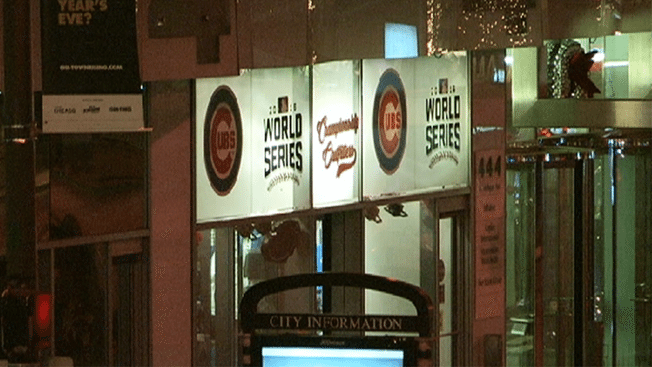 The first Chicago Cubs team pop-up shop opened this morning at 663 North Michigan Avenue. The pop-up shop is a great place to get your Official 2016 Cubs World Series Championship merchandise, just in time for the holidays! Similar to the Blackhawks store that opened up after their big win in 2013, the Chicago Cubs pop-up shop is in a great spot next to the city's busiest shopping center.
TODAY ONLY: Fans have the opportunity to take photos with the World Series trophy until 3pm outside of the shop, so make your way over there ASAP if you're nearby. After 3pm, the trophy is going on a tour across the Midwest. It could make for a great family Christmas photo if you're up for a little last minute trip downtown. Being so close to this piece of history is a once-in-a-lifetime experience! There's no doubt that you'd be the envy of Cubs fans everywhere. 
The store is expected to stay open until April of next year. Since it's in such a central location, it will likely become a major tourist attraction in light of the big win. Cross your fingers that the World Series trophy makes another few rounds back to the pop-up shop soon!