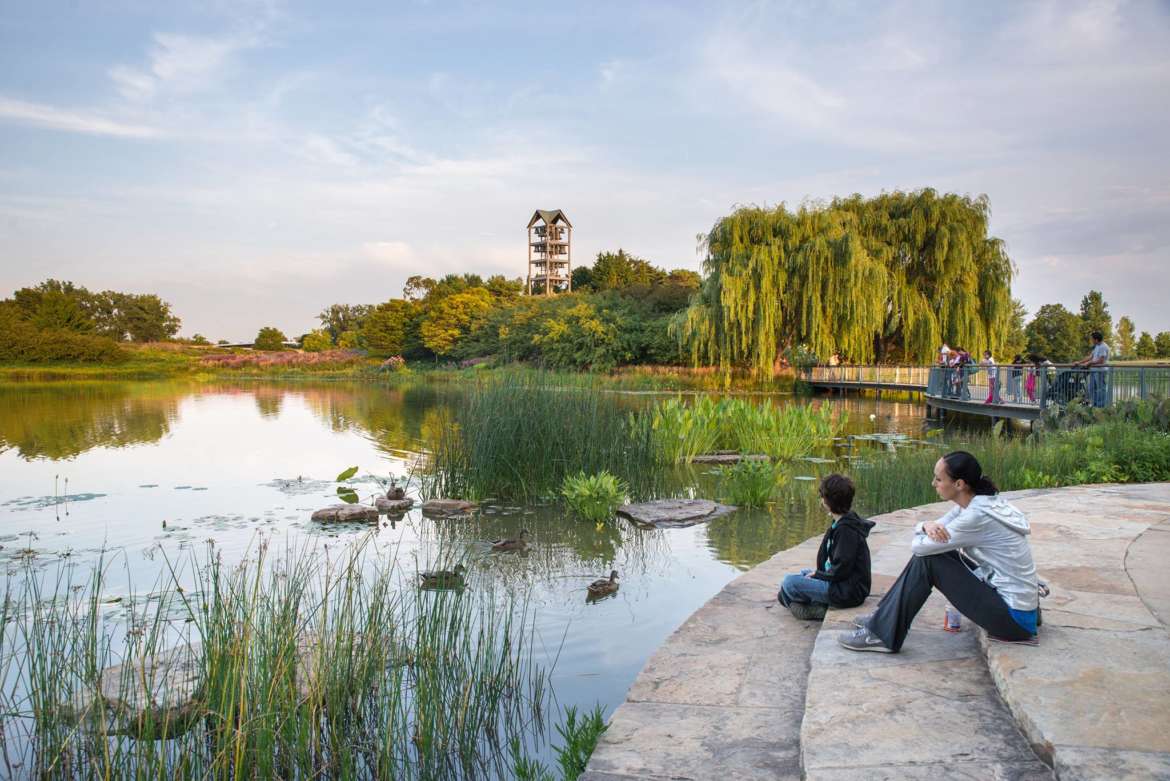 About Chicago Botanic Garden
Trickling six miles down the east side of the Skokie Highway is the beloved Chicago Botanic Garden, a massive living museum, complete with 27 gardens and several conservation science centers. Folks young and old have enjoyed this gorgeous outdoor exhibit for the past 40 years, and have the opportunity to continue breathing in the fresh horticulture for free every single day between March and September.
Depending on the season and what's in bloom, you might be treated by The Orchid Show or Night of 1,000 Jack-o'-Lanterns. If you're here in the summertime, make sure you wander into the Rose Terrace Beer Garden or experience an evening concert. Surround yourself with a thousand butterflies in the Butterflies & Blooms white-mesh enclosure and take note of the massive plant collections and themed islands expertly assembled throughout the Garden.
You can also indulge in any of the Garden's international flower sales, art galleries, and seasonal tram tours to make your visit worthwhile.