According to a report by Crain's Chicago Business, the first-ever blues museum will open in Chicago in 2019. Most would agree that a project like this that's so rooted in the city's history is long overdue.
A 50,000 square-foot space at 25 East Washington Street is being acquired today for the museum, which will be called the Chicago Blues Experience. It will be comprised of a ground floor level as well as three floors underneath it. The location is in close proximity to the city's thriving theatre district and to Millennium Park, where the Chicago Blues Festival will take place this summer.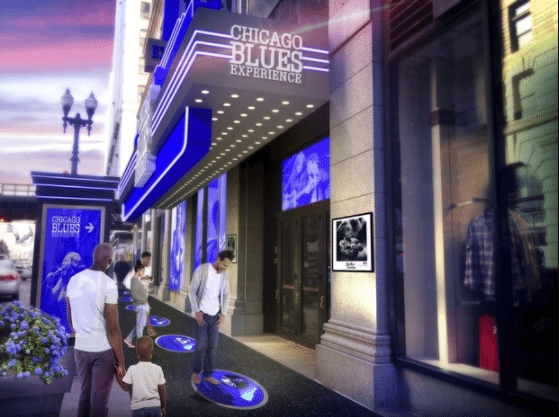 The Chicago Blues Experience will be a highly interactive museum with educational elements overseen by a committee of teachers. This includes life-sized representations of Chess Records and of historic Maxwell Street, known as the birthplace of Chicago blues music where greats like Muddy Waters, Howlin' Wolf, Otis Rush, James Cotton, Little Walter, and Sam Lay gave the genre life. There will also be a lounge area where visitors can enjoy small plates and a live blues band in residency.
Leading the charge are former Rock & Roll Hall of Fame president Terry Stewart and Grammy Museum executive Bob Santelli. Stewart will work as the president of the Chicago Blues Experience, which currently has $25 million raised toward the project.
Museum officials anticipate $99 million in revenue from the museum, which means it will become a major tourist destination in the city. There is a certain expectation that out-of-towners have about blues music in Chicago that has gone unfulfilled. This museum is an opportunity to make Chicago a true music town that lives up to its history.
This news follows a trend of new museum development in Chicago, such as the American Writers Museum opening this May and the recently announced American sports museum which is currently in the fundraising phase.
Featured Image Credit: 25 East Washington Street, Google Earth; Originally Reported by Crain's Chicago Business.