Chicago's largest beer fest, formerly known as the American Beer Classic, is back at it with a new name:
With the Chicago Beer Classic, you can get all the perks of a beer festival that's packed with beer samples, food, and activities, but with a Soldier Field twist.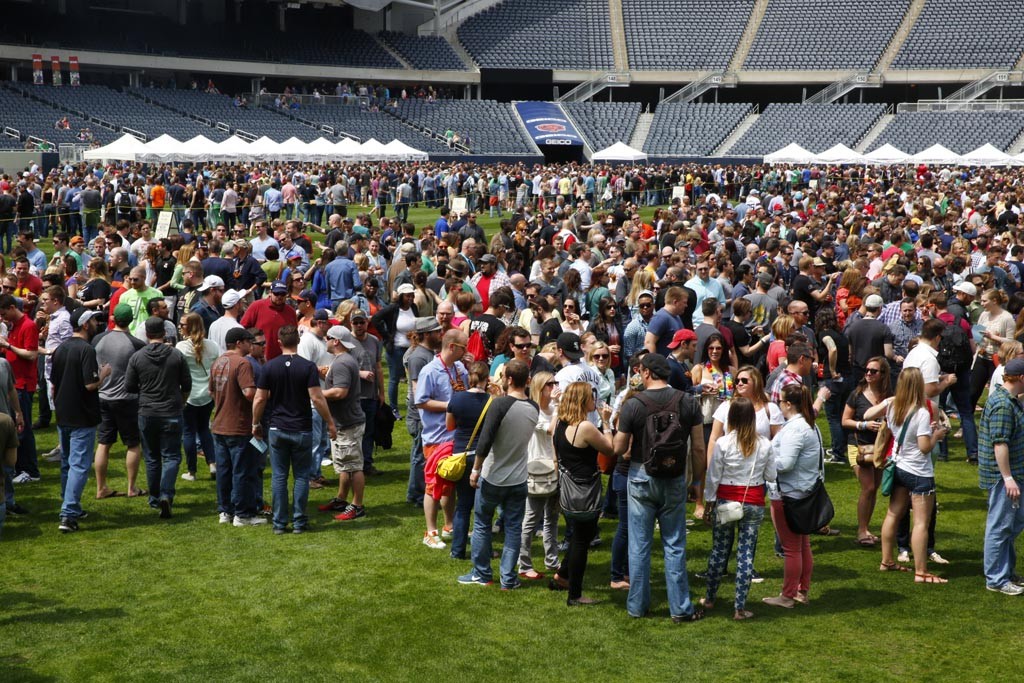 Photo Credit: Chicago Beer Classic
General Admission gets you the following:
A Chicago Beer Classic signature tasting cup
New, local, and limited-release beers
Direct field tunnel access
Games and activities
On top of that, you can get the full Soldier Field-style Chicago Beer Classic experience through VIP tickets. VIP access includes all General Admission features, plus the following:
Tours of Soldier Field
Exclusive VIP space on the field
VIP lounge at Soldier Field's "The Midway"
VIP seating
Exclusive access line for check-in
60 total two-ounce samples (vs. 48 total two-ounce samples with General Admission)
Exclusive sampling options
And with VIP, you can enjoy all of that for an extra 30 minutes.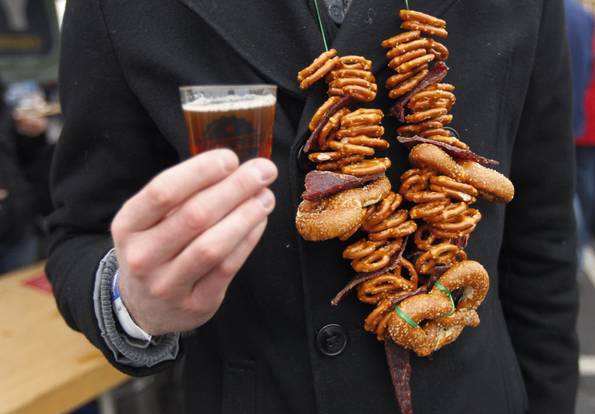 Photo Credit: Dallas News
Games and activities include making the ever-so-popular pretzel necklace and interactive beer knowledge throughout the fest.
Food can be purchased through select Soldier Field vendors.
Show your Chicago pride by trying out the Chicago Beer Classic's local, Chicagoland, and Illinois brews. Check out the list of breweries:
Half Acre
Aquanaut
ATB: Around The Bend
Aleman
Berhoff
Atlas
Arcade
Local Option
Ferro Farms
Flossmoor Station
Smylie Brothers
Alarmist
Mars
Vice District
Bucket List
Empirical
Maplewood
Finch's Beer Co.
Lake Effect
Ale Syndicate
Pollyanna
Hofbrauhaus
Moody Tongue
Blackbelt Brewery
51st Ward
DESTIHL
Little Egypt Beer
Noon Whistle Brewing
Banging Gavel
Cahoots
Brickstone
Alter
Pony
Small Town Brewery
Exit Strategy
BuckleDown
Ten Ninety
RAM
Granite City
Forbidden Root
Sweet Water
Tocayo
Prairie Kraft
And of course, our Chicago favorites:
Revolution
Lagunitas
Goose Island
Not a full-fledged beer fan? Try the cider and wine options:
Right Bee Cider
Virtue Cider
Bantam Cider
McKenzie's Cider
Wild Blossom Wine
Date: May 7, 2016
Time: Session 1: VIP – 11 a.m.-2:30 p.m. General Admission – 11:30 a.m.-2:30 p.m.
Session 2: VIP – 3:30-7 p.m. General Admission – 4-7 p.m.
Pricing: VIP – $85 General Admission $65 Designated Driver $25 (Limited time pricing)
Address: Soldier Field: 1410 Museum Campus Dr, Chicago, IL 60605
If you attended the festival last year, let us know what you enjoyed the most below!