"To me, the abstraction is the reality."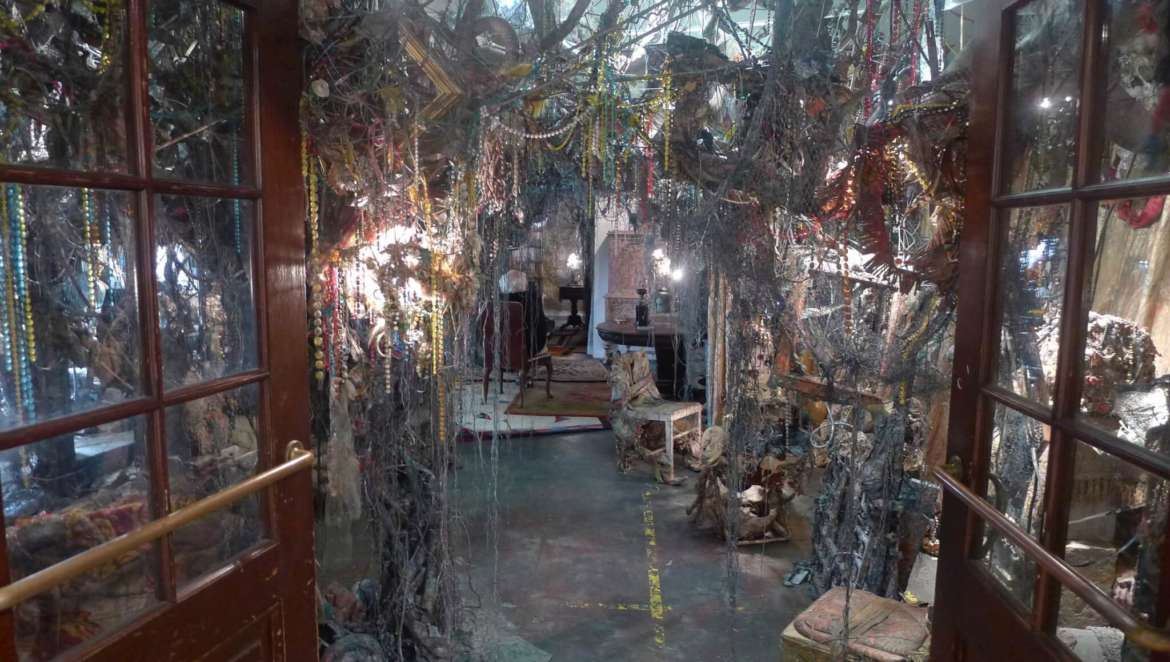 As you step off the elevator and make your way to Martin Bernstein's third-floor studio at the Zhou B Art Center in Bridgeport, it's difficult to discern where his art begins and ends, as it flows seamlessly into the environment of the studio. Jewel-like objects drape beautifully across the space creating a unique atmosphere of organic forms and texture that feels as if they've living and breathing. When you arrive, you are invited to step into another world of Martin Bernstein's making.
"These lines aren't just paint. Throw paint off the brush and you'll see the dribbles go through the space, and to me, I'll see a three-dimensional geometry to that," says Bernstein. For him, experiencing art doesn't just end with a finished product. It's a fluid process that involves everything in between, from inspiration to conceptualization, to creation and thereafter. And it's ever-changing.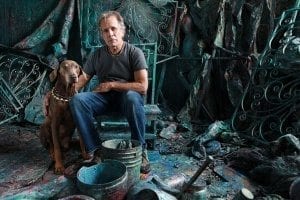 As a mixed media artist, Bernstein's talents span across jewelry, painting, and sculpture. While he's received recognition and accolades at the national level, Chicago is where he resides. As a native Midwesterner born in Cincinnati and college-educated in Ann Arbor, it seems that Bernstein's work feels right at home in Chicago, displayed in a neighborhood like Bridgeport that embraces creativity and artistic souls. Outside of Chicago, Bernstein has a wanderer's spirit. His travels have taken him far, and the environments that he digests are manifested in his work. The absorption of everyday life is a fundamental driver of Bernstein's creative process. Just as life demands to be experienced, so does his art.
Bernstein's work can't be diminished as simply jewelry or paint. It's a living dream that defies reality and interprets the subconscious, and it's well-worth a trip to Bridgeport to see first-hand.
Zhou B Art Center in Bridgeport hosts Third Friday Open Houses every month, so make sure to stop by and view Martin Bernstein's installation for a one-of-a-kind glimpse into a dream world. Don't miss the latest evolution of his installation, Voyager Returns, debuting for this month's Third Friday on July 15 from 7 – 10pm. Learn more about Bernstein and his work at martinbernstein.com.
Zhou B Art Center
1029 West 35th Street, #310
Chicago, IL 60609