The Windy City scores high for active living based on its parks, pedestrians, and amenities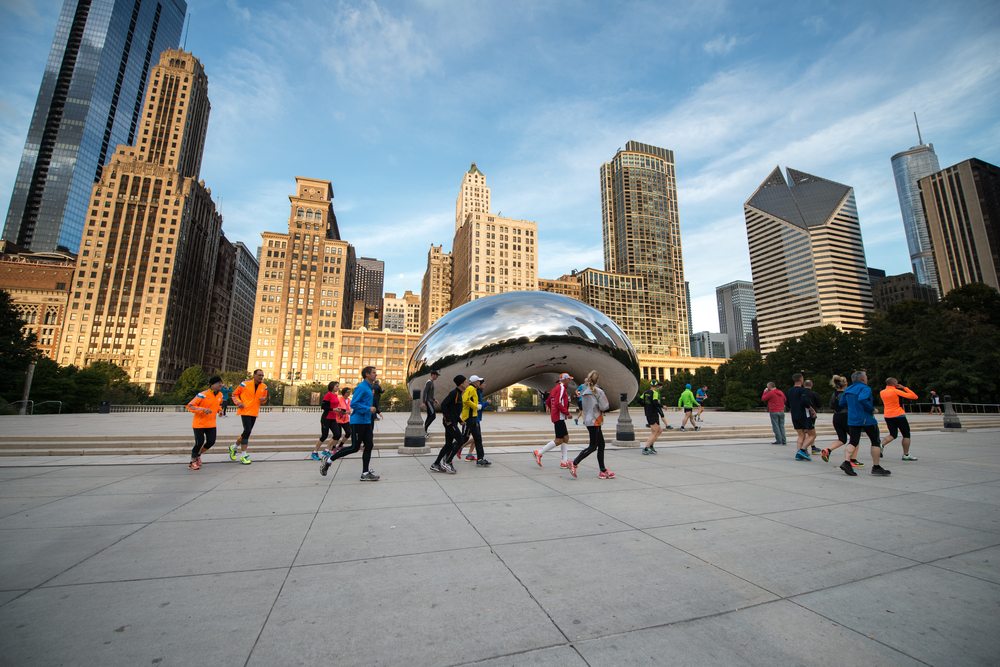 When it comes to being good at things, Chicago usually ranks in pretty high, being the great city that it is. Our restaurants are some of the best in world, along with our architecture and our festival scene. But what if we told you that Chicago's bike paths, parks, and public transit make it the third best city in the U.S. for active living?
A report was released by Gallup and Healthways which stated that these features, including Chicago's walkability, give residents better opportunities to improve their health, which makes us one of the best active living environments in the nation.  The study focused on 48 metropolitan areas and Chicago was only beat out by San Francisco and Boston, which took the top spot. The bottom three areas in these reports were Indianapolis, Oklahoma City, and Fort Wayne, Indiana. This information was pulled from Walk Score and ParkScore, a Trust for Public Land project.
If you live in the city or visit frequently, this third place ranking might make sense to you. Public transits are always crowded, and you're constantly pressing your brakes for walking pedestrians and bicyclists in the city… if you're even driving at all.
We think this third place ranking is GREAT, but we think we can make it to the very top. Here's how you can help.
3 ways to get active now in Chicago
Biking through the city is a great way to stay active. With the convenience of Divvy stations, there's no excuse not to make it your means of transportation every once in a while. Pedal your way through Chicago before it gets too cold, and check out our recommendations for three great places for biking.
Visiting local parks and gardens is the perfect way to get your blood flowing. Take a walk with friends or spend the day to yourself and enjoy the beautiful scenery that Chicago parks and gardens have to offer. The Chicago Park District has broken ground in their efforts to put major funding behind renovating city parks and recreation centers, so take advantage of what they're doing for you. Just look at the fitness playground concept that was recently opened in Burnham Park. It's a great example of how the city is working to make fitness fun and accessible for everyone.
Races and runs are another way to get physical in the city, and there are tons that take place year-round. Join large groups who gather in some of Chicago's best landmarks to walk, jog, or race to finish lines, and if you find the right ones, they usually have fun themes and even better after parties. Here are a few that are coming up this season.
What do you do to stay active in Chicago? Tell us below!